5 Celeb businesses that have failed in America
80% of the celebrities you know have tried their hands on several businesses that didn't end so well.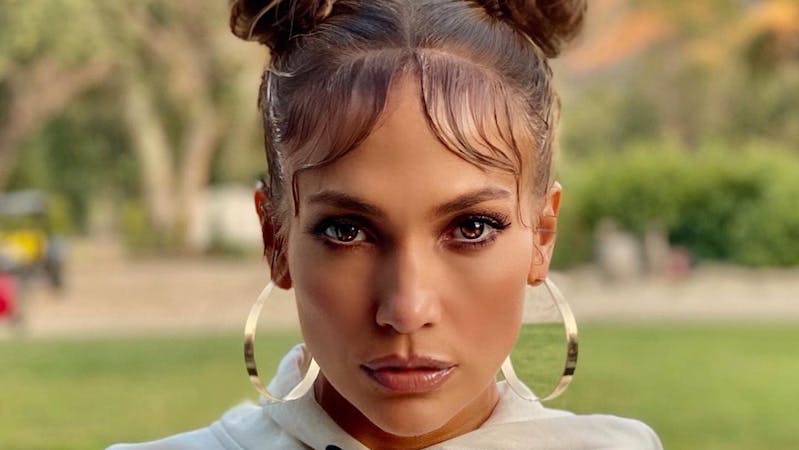 In an attempt to increase the sphere of influence, many celebrities have leapt into the business world.
Delving into fashion, makeup, food, and clothing lines, the world has witnessed these famous folks try their luck.
But like regular people, not all of them can boast of resounding business success.
Some have used side hustles to establish their brand, while others have learned the bittersweet experience of staying in their forte.
A celebrity's name can boost a brand or business,, but it cannot guarantee its survival.
Here are 5 celebrities who have experienced the wrong turn of failed businesses
Latin American singer, Jennifer Lopez
Jennifer Lopez
Latin American singer, actress, and dancer Jennifer Lopez had a knack for becoming a million-dollar success in everything she touched.
Considered a pop culture icon, Jennifer is regarded as the most influential Latin entertainer in North America.
  Trailing her thriving career, Lopez opened a restaurant in Pasadena, California, "Madre' in the early 2000s.
Starting on a promising note and inspired by the concept "the love of a mother when cooking," the brand gained traction within the Latin market.
In April 2002, Jennifer Lopez inaugurated "Madre" and received lots of acceptance and clients.  
Unfortunately, in July 2008, Lopez closed the doors of her restaurant after it received critical reviews for taste and cost.
Beyonce and Tina Knowles launched House of Dereon
Beyonce
Queen of the Beyhive and American singer Beyonce launched her clothing line "House of Déreon" alongside mother Tina Knowles.
House of Déreon was a fashion line and style concept named after Beyonce's maternal grandmother Agnez Déreon.
Established in 2006, the fashion brand focused on young girls and middle-aged women with a bold casual and formal styling collection.
Introduced on the Oprah Winfrey and Tyra Banks show, Beyonce described the fashion line as a combination of legacy and style.
In a 2011 interview with CNN, Tina Knowles describes the brand's ideal target "I think trendsetting woman, confident, has her style,"
"Someone bold, someone who wants to stand out, someone confident, hardworking," Beyonce added, revealing that the ideal consumer was anyone who loved fashion.
In 2008, House of Déreon launched a girls' collection, which advertised little girls in heels and make-up.
The advert received criticism for sexualizing young girls. By 2012, the clothing line closed up after receiving feedback of the brand being underwhelming and unsuitable.
Britney Spears invested good money into "Nyla" restaurant
Britney Spears
Famous American singer Britney Spears invested in a New York restaurant, "Nyla," in March 2002.
During the opening of Nyla, Britney's career was buzzing, and she made some poor decisions.
First, the restaurant was located in Manhattan, which housed the Dylan Hotel; although it was the perfect spot for food business, it was expensive.
The cost of rent was not feasible for a starting restaurant, according to Vanity Fair.
New York Magazine claimed that Bobby Ochs, "Nyla's" first manager said the restaurant was $350,000 above budget right from the night of the launch.
9months later, after a series of health violations and money problems, Britney dumped her new restaurant venture.
She claimed that the managing company mismanaged the business. December 2002, the restaurant shut down with a debt of $400,000.
Kanye West's clothing brand Pastelle was never released.
Kanye West
Chicago rapper and one of the most famous faces worldwide built a high demand for his first clothing line Pastelle in 2004.
The fashionable rapper made significant waves in fashion, with audacious statements like his new haircut, stutter shades, to his epic Donda album look.
The now archived clothing brand Pastelle was created with a wide range of creative fashion consultants, Virgil Abloh, Kim Jones, and KAWS.
A clothing brand shrouded in mystery, suspense Pastelle Clothing was set to be released in the Spring of 2006.
Inevitably after 4years of development, Kanye cancelled its release inn2009.
Although, there were speculations that he cancelled the clothing brand after his episode with Taylor Swift at the VMA
What happened between Taylor and West?
In 2009 Kanye interrupted Taylor's acceptance speech for best female video at the MTV Music Awards.
Forcefully grabbing her microphone, West objected to the award, saying Beyonce's Single Ladies video deserved the prize more than Swift's You Belong With Me.
"Taylor Swift, I'mma let you finish," he said
"but Beyoncé had one of the best videos of all time!"
Hulk Hogan launched his restaurant "Pastamsnia"
Hulk Hogan
American wrestler Hulk Hogan was awarded the WWE (World Wrestling Entertainment) championship belt for his memorable defeat of the Iron Sheik. 1984.
While riding on the wings of his fame, Hulk decided to launch his restaurant 'Pastamania.'
Pastamania was an eatery in the food court of Minnesota in 1995. At first, customers enjoyed a pick of Hulk-U's and Hulk-a-Roos, but it was short-lived.
Regardless of promotional accolades received on World Championship Wrestling Monday Nitro, the restaurant nonetheless shut down after one year.
Why did their businesses fail?
Businesses fail all the time for one reason or the other.
Handling fame is not the same thing as operating a business; it's a different ball game.
Celebrity businesses failed due to a lack of proper business planning and management.
You could also add a lack of experience, unrealistic expectations and poor market research.
Everything mentioned is critical for the success and profitability of any company.
It seems that these celebrities fell short in such areas of business building.