Actor, Gideon Okeke drags filmmaker Frank Rajah over N500k debt
Gideon Okeke recently revealed the slave-like culture in Nollywood alongside poor remuneration.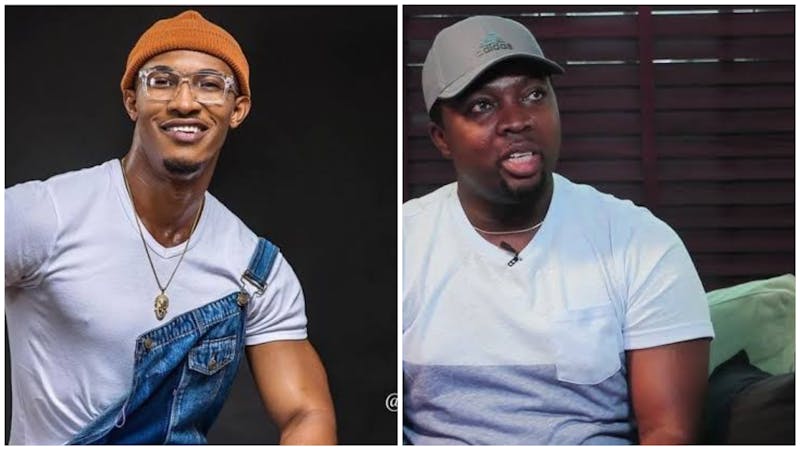 Gideon Okeke has called out Filmmaker Frank Rajah over an unpaid debt of N500k since 3years ago.
Expressing his anger via the Instagram story feature, the famous Nollywood actor posted a three-story update of how the filmmaker came to owe him the lump sum.
On Thursday, March 24, 2022, Gideon Okeke said that Frank Rajah had refused to pay up the debt since 2019 when he worked on a project, "THE BAG MAN."
According to Okeke, the lack of structure and organisation in the Nollywood industry has given rights to "kneagers" like Frank to bully and outsmart him of his "SWEAT EQUITY."
" if there were structures, this kneager wouldn't care to bully me."  
Frank Rajah Ase is an award winning Nigerian film director who was nominated for Best Director at the 4th Africa Movie Academy Awards.
Although the film has not been released, the Nollywood actor appealed to the public to raise the alarm over any movie featuring him from the Filmmaker, Frank Rajah.
"In the event of a title change, if you see my face anywhere in a film by him, a big shout FOUL PLAY for me!
Gideon Okeke is known for his blunt, bold opinions about the Nollywood industry and society.
About 3weeks ago, after making the headlines for his serial posts on poor remuneration in the Nollywood industry, actor Gideon Okeke disclosed some of the harmful vices plaguing the Nollywood business industry.
During his chat with reality TV star and host of Rubbin Minds, Ebuka Uchendu, Gideon Okeke made some shocking revelations about the industry.
While discussions were ongoing, Gideon highlighted the struggles and financial constraints due to the regulations in the film industry that encourage the exploitation of actors.
Okeke, who stirs unconventional conversations in the industry, said that he hoped to play it big in the Nollywood industry, but " my shoes hurt," Okeke said, referring to the harsh working conditions.
Another instance of Gideon Okeke's blunt opinions happened on March 9, 2022.
In a series of Instagram story posts, Okeke advised fans not to be envious of actors, stating that their sufferings were invisible because they dress up like a bag of money when they appear at movie premieres.
Okeke via his Instagram handle wrote: "The pay is peanuts, the food is whack, the working conditions are gruesomely slave-like. But come the day of the Red carpet premiere.
"We all dress up looking like a bag of money. It does not add up joor!"
Gideon Okeke added that the flashy lifestyle seen at award shows, movie premieres is fame and mere packaging. In reality most actors are not as rich as dress.
"Award season is coming again. You'll see all of us looking like peacocks on the red carpet. Like a bag of money. Don't envy anyone oh. Na packaging. Na wash.
However, Gideon is not the only Nollywood actor. Adunni Ade in a recent interview expressed displeasure at the poor remuneration. 
The light skinned actress added that filmmakers, especially in the Yoruba movie industry respect their worth and stop paying them peanuts for movie roles