Annie Idibia slams elder brother, Wisdom after he dragged her online
Nigerian actress Annie Macaulay Idibia has described her elder brother Wisdom as a lazy and irresponsible man.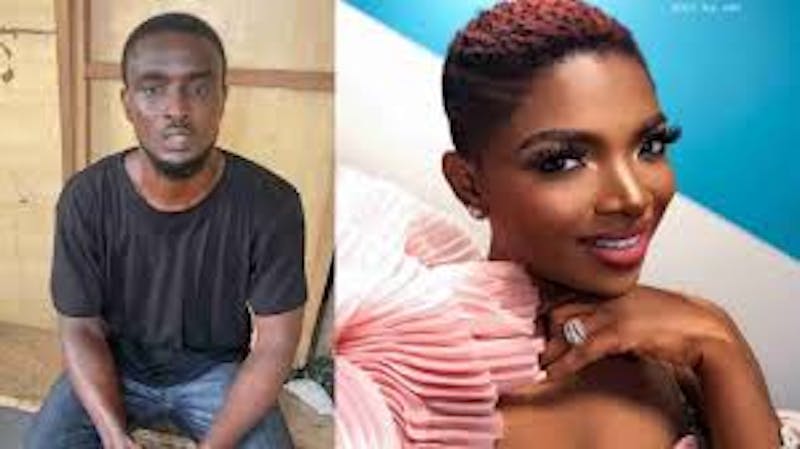 Actress and TV star Annie Idibia has called her elder brother Wisdom Macaulay after he accused her of being a drug addict. 
On Wednesday, March 30, 2022, Wisdom Macaulay made a video post on Instagram that made highly controversial claims about his younger sister Annie.
Levelling numerous allegations, Wisdom said, "She would rather send me N20,000 or N30,000…turn me to her slave, and she can decide when she is angry to end it."
Not stopping there, Wisdom made heavier allegations against the actress, saying, "Annie introduced me to drugs, hard drugs, Annie takes drugs, she is a drug addict," This latest development by Annie's elder brother comes on the heels of her recent success in the show,  Young, Famous and Africa.
However, in her response, the actress accused her brother of being a liar and irresponsible. 
Their cold war started after she turned down his request to be her manager, a position she explains she wasn't comfortable with.TL The mother of two also alleged that she had been the sole provider responsible for the upkeep of his family for a very long time.
She had bought several cars for her brother Wisdom and given him "millions."
The actress said her brother had several times threatened to kill himself over petty reasons.
"I even make sure your wife isn't aware! How many times have I given you millions, Wizy? How many times….but you are way too irresponsible bcos I don't have the heart to watch our kids go hungry! Keep blackmailing me that you will kill yourself! I have receipts on my online banking. N proof!"
She finally advised him to stop acting like he was entitled to money and leave her family alone.
2Face speaks up amidst Wisdom and Annie saga
Following the drama, Nigerian music icon 2Face, Idibia reacted to the allegations levelled against his wife Annie by her elder brother, Wisdom Macauley.
The father of 7 took to his Instagram Stories on Wednesday, March 30, 2022, where he penned a short note about the icy relationship between his wife and her brother.
"Respect for family, but sometimes family is your worst enemy," he wrote. Recall that recently, Syelster Macaulay publicly disowned his sister Annie on social media.
Annie has been making the news for several reasons since last year. First, her marriage crisis with her hubby, 2Baba, left her in rage and bitterness.
A few weeks ago, she broke down emotionally while discussing her relationship with 2Face on the Young Famous and African Show. Although the couple recently had a vow renewal to celebrate their 10 year anniversary.
In the midst of all of Annie's troubles her brother Wisdom reacted to her claims of helping him. According to him he just wants Annie to pay him properly for all the jobs he has done for her including the design for her children clothing brand.
Wisdom alleged that Annie is threatening his life and even sent security and things after him when he tried to take her var for Uber, against Annie's wish.