BBNaija 2021: Sega's biography and life
The complete details of the biography and life of BBNaija season 6 (Shine ya eye) housemate Saga. BBNaija's Saga has openly stated that he is not much of a game player and will live his natural life without pretending throughout his stay in the house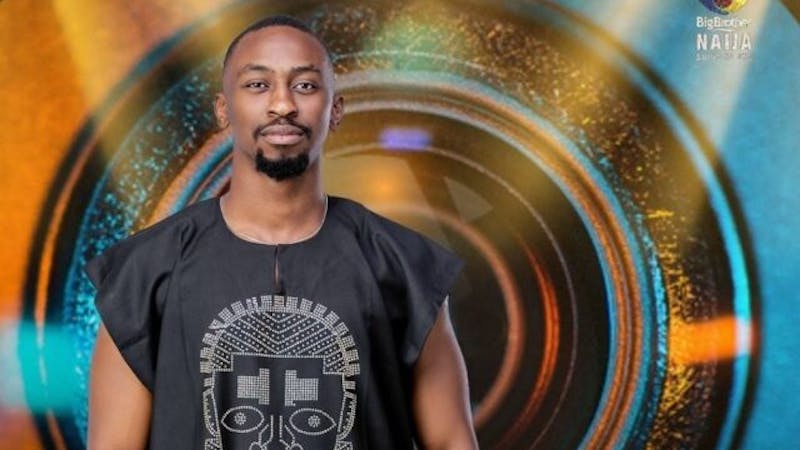 The BBNaija season 6 (Shine ya eye) housemate Saga has also described himself as a complete street guy raised in different high-quality street areas in Ojota and Ikorodu of Lagos State.
Saga stated that due to his experiences in rough areas, he would make sure that his BBNaija housemates do not deceive him by being smart.
The BBNaija's huge guy said he would be living a positive life in the Big Brother Naija house; according to Saga, he will light up the BBNaija house by being the life of every party at the house.
BBNaija's Saga believes that BBNaija fans will love him because he is down to the earth, and he is a fun guy who can make people happy.
BBNaija 2021 season 6 (Shine ya eye): BBnaija's Saga's biography

| | |
| --- | --- |
| | |
| | |
| | |
| | |
| | |
BBNaija's Saga's life and career
BBNaija's Saga was born in Rivers State, Nigeria. He was raised in the street area of Lagos State and Rivers State in Nigeria. He currently lives in Port Harcourt, where he runs his business.
Saga has multiple businesses that earn him money for a living. The BBNaija's newest housemate is a full-time completion Engineer, a part-time visual artist who can produce many amazing paintings and a strong fitness coach.
BBNaija's Saga runs an online fitness program for people around the world. His multiple businesses have earned him a lot of money to this day.
BBNaija's Saga hobbies and dislikes
BBnaija's Saga is the type of guy who loves having fun. The huge guy described himself as someone who likes to party very well. Most of his hobbies include dancing, singing and exercising.
Saga has made his dislike open; he said that he does not get along with people with pride, who have so much ego as he is down to the earth.
He also added that he does not like fighting even though he might be raising his voice when there is a misunderstanding but won't fight anyone as he cares about his face.
Saga's preparation for the BBNaija season 6 ( Shine ya eye) reality show
BBNaija's Saga revealed what he called a shocker when asked about how he prepared for the BBNaija season 6 reality TV show. He opened up about his recent gyming.
According to Saga, when he realised that he would be coming to the BBNaija reality show, a friend told him that he looked very small for the show.
Saga said that he was disappointed and that made him start gyming all day to gain muscle.
BBNaija's Saga's relationship
In his first interview as one of the newest BBNaija season 6 (Shine ya eye) housemate, Saga did not mention anything about being in a relationship. He is an attractive looking guy that so many girls would want to date.
Will he follow the culture of BBnaija's dating history and hook up with one of the girls in the house? Let's keep watching to find out.