BBNaija: It is difficult not to have sex - Erica

By Tochi Juliet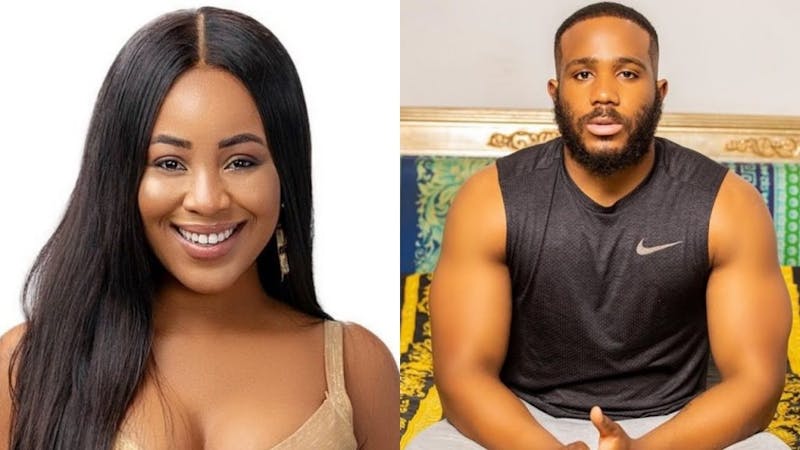 Big Brother Naija's housemate, Erica, said it is difficult for her not to have sex with Kiddwaya since they are now staying in the same room.
When speaking to Tolanibaj, she said she did not have sex with Kiddwaya in the HOH room because of the camera installed in the house.
It was during the workout session at the arena on Tuesday morning that Erica told Tolanibaj that she fought not to have sex with Kiddwaya.
Erica, who won the Head of House title, will be spending the week at the HOH lounge with her deputy and love interest, Kiddwaya.
In her words:
"Last night, it was so difficult not to have sex with Kiddwaya. It was so hard I just kept looking at the camera to remind myself where I am. God help me this night."
Tolanibaj, however, advised her to keep an open mind in the relationship and remember it's a game.
"This is advice, just have like one leg in and one leg out. I think you just put it at the back of your mind that this is a show, and you don't want to be holding yourself back except for sex, me I no dey that one. But anything else you can have fun.
Meanwhile, Erica has said her Deputy Head of House choice made her feel like she had betrayed her friend, Laycon.
The actress told Kiddwaya that she felt she betrayed Laycon because she had promised to pick him as deputy if she won the title.
According to her, she was in a dilemma as Kiddwaya is the bad, exciting guy, while Laycon is a nice, good guy.
Erica stated that she knows Laycon got her back but is unsure about Kiddwaya.
Reacting to the situation, Kiddwaya advised Erica to tell Laycon what he wants to hear, so the house's dynamics are not affected.