BBNaija: Nengi encourages Ozo to 'shoot his shot'

By Tochi Juliet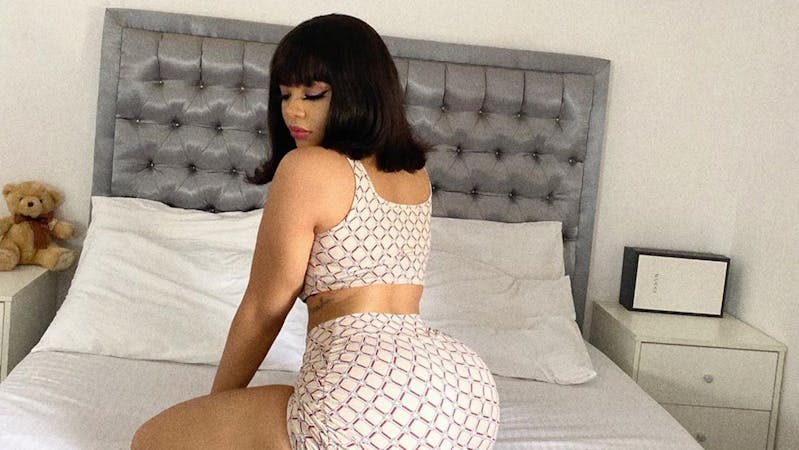 The Housemates of Big Brother Naija season five are witnessing lots of drama and fun as Nengi encourages Ozo a fellow housemate to shoot his shot.
Some housemates of the ongoing Big Brother Naija reality TV show sat down their fellow housemate, Ozo on Thursday night to question him on why he is yet to make a move on Nengi who seems to be his kind of woman.
The housemates inquired from both Ozo and Nengi concerning the state of their relationship in the house, to see if there's the potential of that 'ship' sailing.
They asserted Ozo should have been with Nengi a long time ago just as Lilo is with Eric, as they believed they are each other's spec.
BBNaija Housemate Ozo, who is currently admired by Nengi
However, Ozo has objected by saying there is still more time to make that move.
Nengi who was the subject matter of the discussion then chipped in saying "time is going", prompting him to make that move before she changes her mind about him.
She had initially made her intention known to Ozo when she told him that once she sees a guy he loves and gets attracted, she wastes no time waiting for the guy to approach her.
She also told him that she knew he is a "play guy type" who will like to have several girlfriends. This suggests she is falling deeply for the cute guy.
Instead of binding with Nnegi, Ozo mentioned Dorathy, describing her as different from all the females including Nengi and that she is the only female housemate she has bonded with so well unlike the other females in the house.
This response from Ozo can be seen as a mind game, something that is very common with all guys. Time will tell, things will unfold and we will see what happens.