Big brother Naija 2020 rules and regulations
To survive in the Big Brother Naija house, you need to follow some laid down rules and regulations, but what are these rules?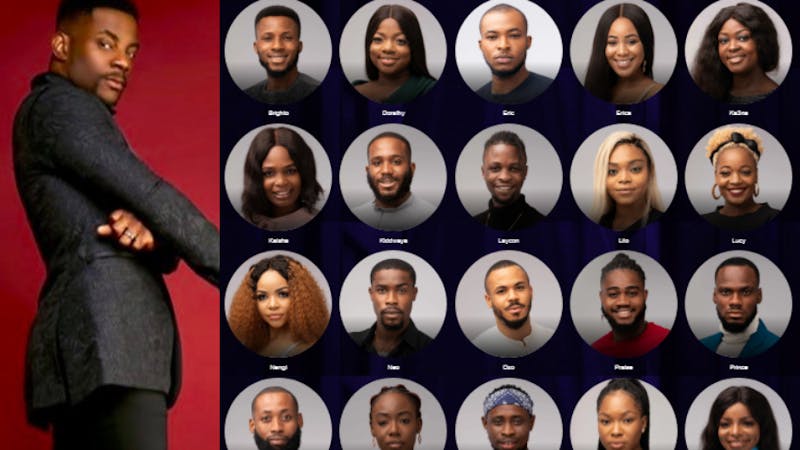 The season five of  Big Brother Naija reality TV show tagged "Lockdown" is ongoing with lots of daily drama and suspenseful outcomes.
Over 20 contestants will battle for a grand prize of N85million, but contestants must survive every eviction week and obey all big brother house rules for the entire duration of 71 days in order to have a shot at the grand prize.
The reality show has seen one Housemate, Erica, disqualified over flouting of the house rules.
Here are few rules all housemates must obey throughout their stay at the big brother Naija house.
Big brother Naija 2020 Rule A
Housemates must respect the House and their fellow contestants at all times.
Big brother Naija 2020 Rule Rule B
The Housemates will have no contact with the outside world, and they are kept busy by the various tasks and challenges set by Big Brother.
Being in such proximity to a house full of strangers can be tough going, and Big Brother has set rules that need to be followed.
Big brother Naija 2020 Rule Rule C
Big Brother has complete control over everything going on in the house, and Big Brother never discusses anything that goes on outside of the house with anyone inside.
Rule D
The Housemates are filmed 24/7, and they must have their microphones on at all times. The viewers must be able to hear all conversations at all times and are not allowed to whisper or cover their mouths while speaking to fellow Housemates.
They are also not allowed to reveal the location of the cameras and microphones.
Big brother Naija 2020 Rule Rule E
Diary Sessions are one of the most important aspects of the show's success and are compulsory. Once a Housemate is called to the Diary Room, they must drop everything they are doing and proceed to the Diary Room.
Failure to do so will result in a fine, "a strike" or worse. Housemates can request to enter the Diary Room at any time of the day or night. Sunglasses and hats are not permitted in the Diary Room.
The door for the Diary Room will be locked when not in use, and no one is allowed into the room if it is occupied.
Note:
Diary Sessions and Nominations are compulsory, and Housemates need to give valid reasons for nominating a fellow Housemate. Big Brother reserves the right to take his time to answer any questions, but will always return with an answer.
Big brother Naija 2020 Rule Rule F
Nominations are important, and Housemates are not allowed to discuss the reasons for their nominations with anyone other than Big Brother. If a Housemate does so, it will be interpreted as a deliberate attempt to influence others.
They are not allowed to communicate via hints, signs, symbols or written notes.
Housemates are not allowed to enter into any alliance or scheme to plot the downfall of fellow Housemates. Communication in the house in Yoruba, Igbo, Hausa and any other local language other than English is not permitted.
Big brother Naija 2020 Rule Rule G
Housemates are not allowed to strike, intimidate, threaten or act in any way that can be construed as violent towards any fellow Housemates. This could result in immediate disqualification.
Note
The rules can change overtime; Biggie reserves the right to amend, add and remove some rules if he wishes.
Big brother Naija 2020 Rule House Rule I
Housemates can bring the following into the House:
Cigarettes / cigars / tobacco
Reading materials, either a book or magazine
Moisturising cream
Shaving foam, deodorant, shower lotion, a pack of razor blades
Day cream, night cream, and eye cream
One cleansing lotion. Cleansing Tonic
Perfume or aftershave
Hairspray/ gel hair conditioner and wax
Lip balm– Musical Instrument (provided it doesn't need batteries)
Note:
Big Brother will not entertain any personal questions. What happens in the Diary Room stays in the Diary Room, and Housemates cannot discuss anything that happens in the Diary Room.
Exceptions to this rule are events such as Head of House Tasks.
Big brother Naija 2020 Rule Rule J
Big Brother's word is a law, and all Housemates must comply with his requests at all times without fail.
Big brother Naija 2020 Rule Rule K
Only Big brother can open up the storage room where the Housemates will find everything that they need for Challenges, Tasks, etc.
Big Brother will inform the Housemates that the Storage Room is open and the Head of House will proceed there to retrieve what Big Brother has put there for the Housemates' weekly needs.