Billie Eilish set to make her hosting debut on Saturday Night Live
Gen Z American Pop star, Billie Eilish is a new wave of rhythmic culture that has swept the world off its feet. Soaring on the wings of her many accomplishments, Billie Eilish is set to take the lead for SNL's Dec 11 episode.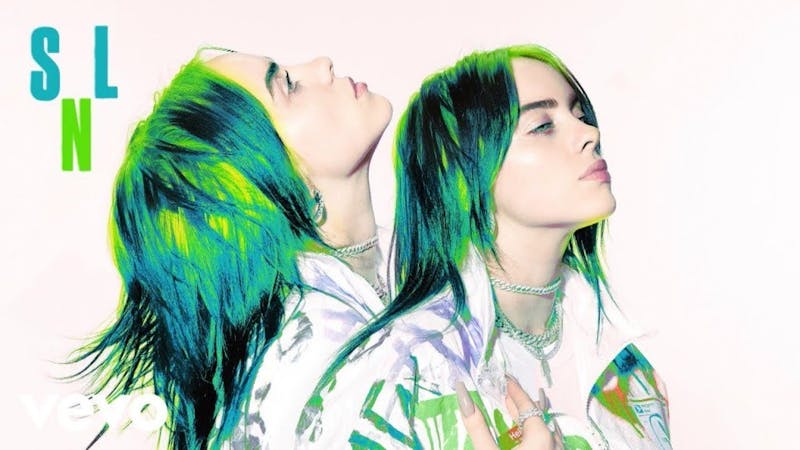 American singer Billie Eilish will be taking up hosting duties on Saturday Night Live come December 11.
The award-winning singer is not only hosting but doubling as the music guest on the show.
For a 19-year-old, this is a big feat and a major milestone.
Billie Eilish will make her hosting debut on SNL
On Thursday, November 18 Bille Eilish posted on her Instagram page an image of SNL's iconic lineup bulletin board.
"AHHHHHH!!! I'M HOSTING AND PERFORMING ON SNL!!!" she wrote in the caption. "CRAAAAZY I COULD SCREAM!"
The "Lost Cause" artist added, "See you then!!"
This is Billie's first hosting gig.
This will be the first time Billie debuts her hosting duties on Saturday Night Live
Although this is not Eilish's first time on the show.
According to E Online, she performed on its 45th season premiere in 2019, when Woody Harrelson was the host.
SNL has also announced that People's Sexiest man, Paul Rudd, will host the Dec 18 episode to close its calendar year.
English singer Charli XCX will attend as the music guest alongside Paul Rudd.
Billie Eilish is a 19year old American singer.
Who is Billie Eilish?
Billie Eilish Pirate Baird O'Connell is a famous American singer and songwriter who made her music debut in 2015.
Born December 18, 2001, Billie stormed the music scene with her "Ocean Eyes," written and produced by her brother Finneas O' Connell.
Billie is best known for her hit singles 'lovely', 'everything I wanted,' and 'bad guy.'
In 2017 she dropped her debut EP 'don't smile at me' on August 11th, which received lots of airwaves from fans.
The EP includes singles 'bellyache', 'ocean eyes' and 'idontwannabeyouanymore.' It also includes a collaboration with Vince Staples called '&burn".
The singer was born Dec 18 2001.
What is Billie Eilish's age?
The 19-year-old soon to be 20 December 18 has accomplished a lot 6years into her career.
Billie Eilish has worked with several celebrities and producers like Selena Gomez, Billie Eilish recorded Netflix's 13 Reasons Why.
Billie Eilish is a 7 time Grammy Award winner.
Billie Eilish achievements
Last year November, when the 2020 Grammy Award nominations were announced Eilish was nominated in 6 categories — including best new artist, record of the year, song of the year, and album of the year.
At just 17 years old, Eilish became  the youngest artist ever to be nominated for all four major Grammys in the same year.
Eilish's debut album When we all fall asleep, where do we go? was released March 29th, 2019.
It contains the singles 'bad guy', 'when the party's over,' 'you should see me in a crown and 'bury a friend.'
The debut album won best pop vocal album and album of the year at the Grammys.
"When we all fall asleep, where do we go? also had the biggest opening week for a debut album in the history of Billboard's current chart with 313,000 units earned.
The singer is the fourth female artist ever to win album of the year with a debut album.
Billie Eilish was selected to perform the 2019 James Bond theme song 'No Time to Die.'
Making her the youngest artist ever to record a James Bond theme song.
She wrote the song with her brother Finneas, and it topped iTunes charts worldwide.
Happier Than Ever, Billie's second album was released on July 30 2021.
The project includes the singles 'My Future', 'Therfore I Am' and 'Your Power' alongside 13 brand new tracks which Billie co-wrote with her brother Finneas.
Billie Eilish and brother Finneas O'Connell
Billie Eilish is described as the voice of the future. British Vogue says
"Eilish's career is a parade of achievements, mostly concerning her age: she's the youngest winner of the Grammy for Album of the Year (an accolade formerly held byTaylor Swift) Taylor Swift
Billie is the first artist born in the 21st century to have an American number one. Her debut is Spotify's eighth most-streamed album ever. "
The Happier than Ever singer has won seven Grammy Awards so far.
Billie Eilish graced the covers of British Vogue in May.
The teenage singer know for her neon hair colour, left the public gaping as she graced the covers of British Vogue magazine in May for their June edition.
Reverting to her original blonde hair colour, wearing a corset, Billie Eilish looked elegant and sexy all at the same time.
The photos hit 1million likes under 6minutes.
"It was so weird, the day that all those pictures came out," she went on. "Because I'd post one and then I'd see, 'Billie Eilish has broken the record for the fastest picture ever liked!' And then I would post another one, and it would say, 'Billie Eilish just broke the other record she just broke with the new fastest picture ever liked!' She said in an interview on Stephen Colbert's Late Show.
"Suddenly you're a hypocrite if you want to show your skin, and you're easy and you're a slut," Ms. Eilish said in an interview with Vogue. "Let's turn it around and be empowered in that. Showing your body and showing your skin — or not — should not take any respect away from you."
The pop star is known to defy the odds of societal opinion in gender stereotypes and not everyone loved her photo shoot with vogue.
But like the typical Gen Z, Billie has thrown all cares to the wind to choose body positivity over negative opinions.
Photo Credit: Craig McDean
Billie Eilish net worth
2021, has been a great year for the Grammy Award winning singer.
According to Forbes Billie Eilish is worth $25million dollars presently.
Also, Billie Eilish: The World's a Little Blurry, was first acquired by Apple TV+ in 2019. She was reportedly paid a whopping $25 million for the film.
In 2020 the 19 year old was worth $53 million. Billie Eilish is currently one of the richest young singers in the world.