Britney Spears Freed: Judge ends nearly 14 years conservatorship!
In 2008 Britney Spears suffered a life altering experience after she had a mental health crisis leaving her vulnerable and under control from family.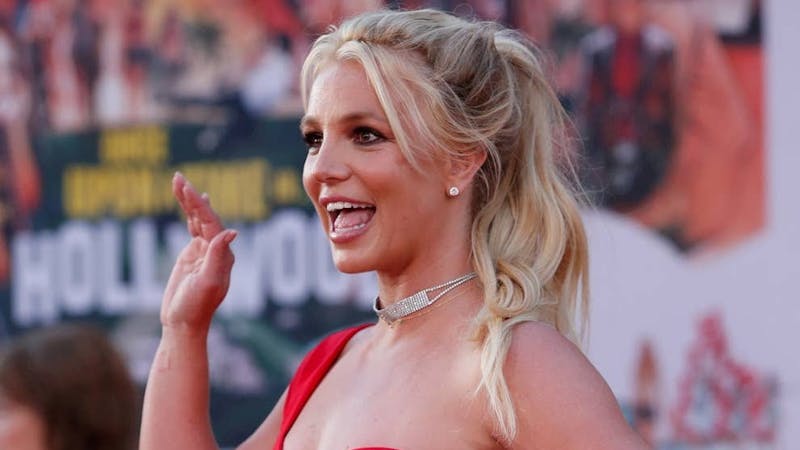 Britney Spears is finally free from her 13year long conservatorship.
On Friday, Nov 12, Los Angeles County Superior Court Judge Brenda Penny said
"the conservatorship of the person and estate of Britney Jean Spears is no longer required…is at this moment terminated."
Britney Spears freed from 13 year conservatorship
The court's announcement takes immediate effect.
Furthermore, the temporary conservator of the estate, CPA John Zabel, will handle the transition of assets and matters regarding the trust.
The Judge's ruling ends what Britney describes as a "demoralizing" and traumatizing chapter of her life.
The 39-year-old pop star is free from a nearly 14-year legal bind that allowed her family to make life decisions for her, ranging from work to her personal life since 2008.
What is a conservatorship?
According to Wikipedia conservatorship under U.S law is the appointment of a guardian or a protector by a judge to manage the financial affairs and/or daily life of another person due to old age or physical or mental limitations.
Now, Britney can live life by her rules. While the #freebritney movement stoked the fire surrounding the case, Britney amplified the matter.
Four and a half months ago, Britney described the conservatorship as abusive,
"I just want my life back," she said during a virtual court appearance on June 23.
"It's been 13 years. And it's enough."
The release of the documentary Framing Britney Spears piqued the interest of the public.
Many began to raise eyebrows and question her father Jamie's control over her life.
Jamie Spears, Britney's father during a court hearing in 2019
On Friday, Britney's fans rallied to show support for the pop singer while chanting
"What do we want?" "Free Britney!" "When do we want it?" "Now!" while waving #FreeBritney flags
As soon as the Judge's decision was announced, there was an uproar of joy and happiness as Spear's hit song "Stronger" played her a loudspeaker.
In June, during the hearing, Britney made shocking remarks about her wanting to get married and have more children.
She further disclosed that the conservatorship prevented her from having a family, and most times, she was drugged to perform and not allowed to see her friends.
"I deserve to have a life," Spears said. "I deserve to have the same rights as anybody does by having a child, a family, any of those things, and more."
Britney's fans rally and wave #freebritney outside court.
Spears came under conservatorship when she had a mental health crisis in 2008 after her father petitioned for her to be placed in his care.
Spears came under conservatorship when she had a mental health crisis in 2008
Since the beginning of the case to free Britney, she hired Rosengart, a former federal prosecutor known for taking on celebrity clients after her court- appointed lawyer resigned.
Rosengart's team began investigating Jamie Spears's handling of her affairs. Jamie's lawyers have upheld the notion that he managed all funds and properties appropriately without interfering in her personal life.
Britney also blames her mother for selling the idea of conservatorship to her dad.
Julyy 14 Britney made a statement against her father
"I'm here to get rid of my dad and charge him with conservatorship abuse," she said on July 14.
Britney also blames her mother for selling the idea of conservatorship to her dad.
"I will never get those years back," the pop star wrote in a now deleted post. "She secretly ruined my life."
Even though the conservatorship has been terminated, there are pending requests to pay attorneys and other outstanding fees.
Britney's newfound freedom puts Jamie Spears under scrutiny for the administration of affairs.
If there is evidence verifying the claim that Jamie Spears mismanaged and diverted millions of funds owned by the singer, "Britney will sue" Rosengart says.