Burna Boy receives invitation to perform at Madison Square
Burnaboy has had a successful year so far, but it seems things are about to get even better.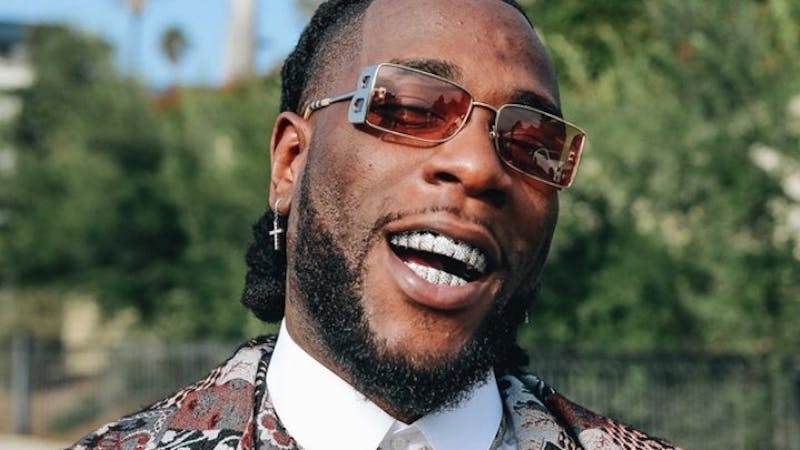 Afrobeat singer and performer Burna boy gained notoriety in 2012 after releasing "Life of the party."
Steadily advancing in the hall of fame, the self-acclaimed African giant has been invited to perform at the world's most famous arena Madison Square Garden.
The Grammy award winner, Burna Boy announced the good news via his Instagram page in a video chat in Friday December 10.
" THE BIG🍎.........should I pull up or nah? @thegarden". He captioned it.
As soon as the news dropped Burnaboy became a buzzing trend on Twitter as accolades and surprised tweets garnered over seven thousand tweets.
This will be a major feat for the music star, Burna Boy who recently hit 200 million streams on Spotify for his "Outside" album and has become the first African act to have multiple projects surpass 200M Streams.
Never the less if he decides to honour the invitation he will become the first Nigerian to headline a concert at Madison Square.
Although no conclusion has been made or date announced yet, but fans and well wishers have continued to express joy at the big news.
Earlier in the year, the multiple award winner Burnaboy staged his first headline concert at the O2 Arena in London, and it was a huge success.
Giving his fans a special treat on stage at the O2 arena, he arrived at the concert floating in on a spaceship.
The afrobeat star singer also had his first Hollywood Bowl concert this year, and it was heavily packed, as well as Paris concert with a 20k capacity crowd.
Featured on the new ad on Dior, Burnaboy is gliding across the world and putting Nigeria and Africa on the map.
Burnaboy is one of Nigeria's biggest music acts.
The Grammy award winner will be performing at Rotterdam Ahoy on Friday 25 February 2022 as part of his tour schedule.