Cardi B's net worth, endorsements and cars in 2021

This article contains the complete information on all you need to know about Cardy B's net worth, endorsements and cars in 2021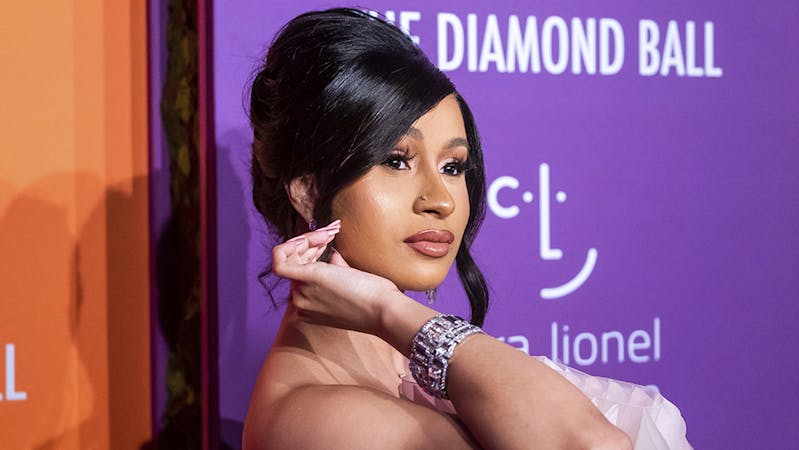 This article contains complete information on all you need to know about Card1 B's net worth, endorsements and cars in 2021.
Cardi B is a famous American rapper, songwriter, and actress who has gained popularity worldwide. Cardi B was born on October 11, 1992, in The Bronx, New York City.
Through a VH1 Reality TV presentation known as Love & Hip Hop, New York, she gained her first popularity. After two years as a VH1 Reality TV presenter, Cardi B decided to focus on her music career.
In Cardi B's first time in music, she released her mixtapes Gangsta Bitch Music, Vol. 1 and Vol. 2. In the albums, she featured different artists, including HoodCelebrity, Cashflow Harlem, DJ Hardwerk, Offset, Koshens, Casanova and Josh X.
Cardi B has a daughter Kulture Kiari Cephus with his husband Offset
Cardi B further increased her music popularity when she signed a contract with the famous record label Atlantic Records in February 2017. After signing the contract with Atlantic Records, Cardi B released her first debut single under the record label in June 2017 titled "Bodak Yellow".
On April 6, 2018, Cardi B released her debut studio album Invasion of Privacy. The album featured eight artists, including Migos, Chance The Rapper, Bad Bunny, Balvin, Kehlani, 21 Savage, YG and SZA.
The song was on Billboard Hot 100 chart, making Cardi B the first female rapper on the chart with a solo single since 1998. Cardi B has released many songs since signing for Atlantic Records, including "Be Careful", Money, Please me, WAP e.t c
Cardi is regarded as one of the American's best female rapper
Cardi B's Net Worth in 2021
Having gained lots of popularity and breakthrough in music Cardi B has earned lots of money. In 2016 Cardi B had a net worth of $400 000. After signing her contract with Atlantic Label in 2017, Cardi B's net worth increased to $1.5 million and further to $4 million.
As Cardi B continued to gain more popularity in music, she attracted so many companies that she signed endorsements with, including New York lingerie chain Romantic Depot, MAC Cosmetics, Gypsy Sport, Reebok Pepsi.15 songs
All these helped in increasing her net worth more. In 2018 Cardi B's net worth increased to $8 million. Cardi B continued to make more money from her music and endorsement, which has raised her current net worth to $22 million.
Cardi B's Cars in 2021
Cardi B, with her vast net worth, has bought different types of beautiful and expensive cars. She is a celebrity that likes driving costly and beautiful cars.
She has complimented her richness with 24 different beautiful cars, including Lamborghini Aventadors, G-Wagen, Bentley Bentayga, Lamborghini Urus, Mercedes Maybach, Rolls-Royce Wraith and Chevrolet Suburban.
Cardi B and his husband Offset owns the similar Lamborghini Aventadors
Other Cardi B's cars include Dodge Challenger Hellcat, McLaren 720S Spider, Lamborghini Huracan, Maserati Levante, Fiat 124 Spider, Ferrari Portofino, Alfa Romeo 4C, Maserati GranCabrio, and Chevrolet Corvette ZR1.