American Celebrities who live with HIV 2021
The word HIV sends a shiver down the spine of everyone, but over 30 million people live with this dreaded virus worldwide. These people include your friendly neighbors, friends, and even your favorite celebrities.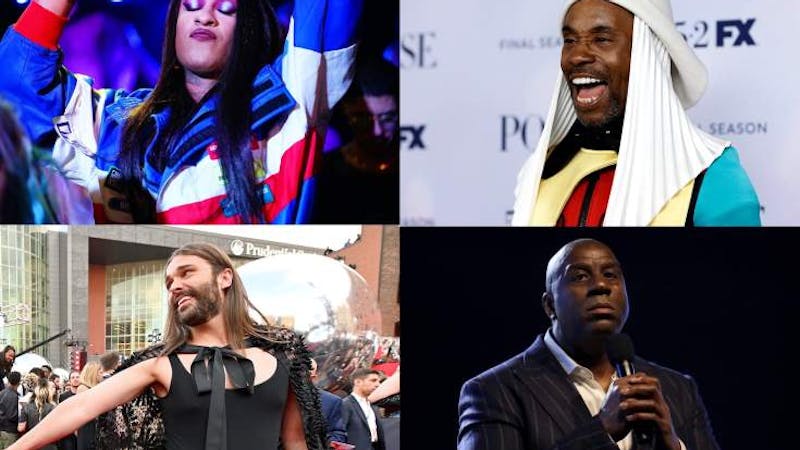 HIV is not a death sentence and people living with a HIV positive status can live long healthy lives.
Despite the heavy stigma against people living with HIV, these celebrities came out to the world to speak about being HIV positive and being able to live everyday life.
Billy Porter
Diagnosed in 2007 as HIV positive, the broadway actor disclosed in an interview with a Hollywood reporter this year.
"It was 2007, the worst year of my life. I was on the precipice of obscurity for about a decade or so, but 2007 was the worst of it." He said.
Billy has lived with the virus for about 14years now but in secret due to shame from family and friends, especially his mom.
Porter became famous on Broadway after winning a Tony Award for his role in the Kinky musical Boots in 2013.
Magic Johnson/Getty Images
Magic Johnson
Former Professional basketballer Magic Johnson is often referred to as the best point guard of all time.
At the peak of his career, he was rudely interrupted by a diagnosis of his status as HIV positive in 1991. The basketball legend in the viral Nov. 7, 1991 news conference announced his position to the world and retirement.
Although in 1992, Johnson resumed his play in the All-Star Game, winning the All-Star MVP Award, and retired again.
By 1996 he returned to the playing field to play 32 games for the Lakers before retiring for the third and final time.
Magic Johnson tacked the HIV stigma by establishing his Magic Johnson Foundation to raise awareness about the virus.
Johnson, 60, is now a successful businessman and speaker and has remained healthy.
Charlie Sheen was once the highest-paid actor in the industry.
Charlie Sheen
Once the highest-paid actor in television, earning $1.8 million per episode of Two and a Half Men, Charlie Sheen is not exempted from the list of famous people living with the virus.
Announcing his HIV-positive status in 2015 during an interview, the actor's disclosure resulted in the highest number of HIV-related Google searches in history(2.75 million).
The interview was more successful than any HIV campaign, doubling the sales of home HIV test kits. The explosive response generated a new term — "the Charlie Sheen effect."
Although Sheen had tested positive since 2011, he decided to publicize his condition four years later in an interview with "Today Show."
The 56-year-old actor has managed to keep his viral load undetectable and live a healthy life from consistent use of antiretroviral drugs.
Jonathan Van Ness
In 2018 Jonathan became a household name for mega-successful Netflix series "Queer Eye."
The charismatic star Van Ness publicly came out as HIV-positive in September 2019 in an interview with the New York.
The 32year old discussed his experience of being diagnosed aged 25 further in his book, "Over the Top: A Raw Journey to Self-Love."
Gareth Thomas
Former Welsh rugby captain Gareth Thomas after coming out on being gay in 2009 the 45year old told the public that he was living with HIV in 2019.
Nine months later the rugby star's BBC documentary, Gareth Thomas: HIV and Me, aired shortly afterwards.
Gareth is probably the most famous person who has talked about living in the UK with HIV,