Chairman of AGN reacts to Genevieve Nnaji's 'mental health' battle
The Nollywood billionaire actress has been away from public glare for a while now.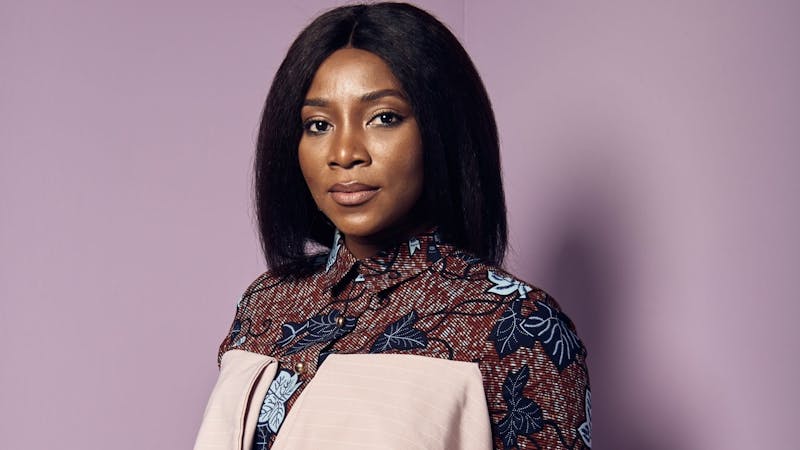 The Chairman Actors Guild of Nigeria, Emeka Rollas has promised to reach out to actress Genevieve Nnaji following her absence on social media.  
Nollywood's top 5 richest actresses, Genevieve Nnaji has raised concerns from her fans and well-wishers following her unusual silence on social media. Recently the actress deleted all of her Instagram posts and unfollowed everyone on her page.
Reacting to the actress's latest behavior, the Actors Guild of Nigeria (AGN), denied being in the loop of what might be wrong with Nnaji. A social media blogger had claimed that the actress was being treated for mental health issues at a hospital in Houston Texas.
Ever since the rumor began spreading about the mental health problems surrounding veteran actress Genevieve Nnaji. Fans have begun praying for the quick recovery of the Nollywood icon. The blog claimed Genevieve had been indulging in drugs and is now down with some psychosis. Although Clacified has not been able to verify the claims of this blogger, all the information concerning Genevieve Nnaji's health as contained is alleged till confirmed otherwise.
According to the report, Genevieve, before her hospitalization, had allegedly behaved strangely, posting strange stuff on Instagram and even "tattooed a cross on her wrist with a blade".
Recall that the ' Lionheart' actress took to her Instagram Stories to share a clip about death. She also shared a Muslim prayer mat and the Quran, then quoted a text from the Quran.
"This (dunya) is not real," the words on the video clip she shared read.
In Islam, dunya refers to the temporal world and its earthly concerns and possessions. The post came days after Genevieve took to Instagram to write that mental health is more spiritual than physical. She then encouraged people to rededicate their lives to the God they serve and get re-baptized.
Nnaji's withdrawn activities became evident after she seemingly shunned the traditional marriage ceremony of her colleague and friend Rita Dominic.
The veteran actress trended on Twitter and was dragged online for not also acknowledging Rita Dominic on her Instagram page by putting up a post to congratulate her. 
Fans began to panic when a few weeks later, Genevieve celebrated her 43rd birthday in silence with no social media posts and returned to Instagram, deleting all her posts and unfollowing everyone on her page.
However, the actress has allayed the fears of her fans and colleagues after posting a video of her painting on Instagram with the hashtag 'mindfulness'.