Chris Attoh breaks silence 3years after wife's death
The tragic death of Chris Attoh's wife Bettie Jennifer remains a mystery.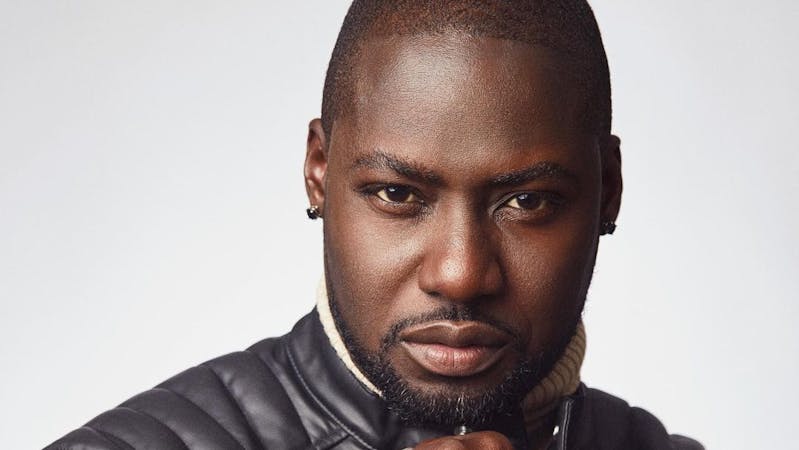 Famous Ghanaian actor Chris Attoh has finally broken his silence over the unfortunate death of his second wife, Bettie Jennifer.
The Tinsel actor disclosed that he has never been paraded as a prime suspect in Jennifer's death.
He revealed this during an interview with Zionfelix, where he denied having a hand in his beloved wife's death.
"The tweet was about being truthful in relationships. And I am a firm believer in this. Whatever you choose to call it, it's a coincidence. But I'll take this opportunity to state unequivocally that I was never a suspect in Bettie's death. Never will I be,'' he said.
According to Attoh, Bettie was one of his favourite people globally. And while it was " it's natural for law authorities to speak with loved ones and close relatives in such circumstances", Chris said that one should avoid being labelled a "suspect".
" If I did anything, I'm not going to be here. Let me state unequivocally that I have never been a suspect".
The Ghanaian actor also divulged why he has remained silent about the tragic murder of his wife. He said he's a private person, and if not for him being in the limelight, no one would have heard anything from him.
" Because I enjoy observing people and have nothing to prove to them. Who am I supposed to answer to, after all? And I've learned from my prior sins of oversharing that those who love me are affected," he said.
Chris Attoh and Betty and Damilola Adegbite
Recall that Chris Attoh had said " I do" to the late American, Jennifer, in 2018.
Unfortunately, their happy ever after soon turned into a horror story when Bettie Jennifer was shot dead in 2019.
She was killed by an unidentified male while leaving her office in Maryland in the US after work.
Bettie was shot multiple times by the man Police say was black, while she walked to her car in the parking lot at 6300 Block of Ivy Lane around 5:00 pm.
One of the bullets fatally hit her during the attack. Police announced her dead at the scene.
The actor reportedly married again in 2021 to a US-based investment banker, Chinecherem Eze.
The movie star reportedly had a secret court wedding in California in April, while the traditional rites took place on May 1, 2021.
This is Chris Attoh's third marriage in 6 years. He was first married to Nigerian actress Damilola Adegbite which lasted for two years before things fell apart between them.
At first, the couple's love story seemed like a match made in heaven. The ex-lovers got married on February 14, 2015, during the Valentine's Day celebration at La Villa Boutique Hotel, Accra, Ghana.
They had their child a month after the engagement in September of the same year. Their fairytale marriage ended sadly in September 2017. It is a mystery as to what exactly led to their separation. However, the estranged couple still maintains a cordial relationship for the sake of their child.