Chris Brown faces $20M lawsuit for alleged rape on yacht
American singer Chris Brown in looming trouble as rape allegations resurface with $20M lawsuits.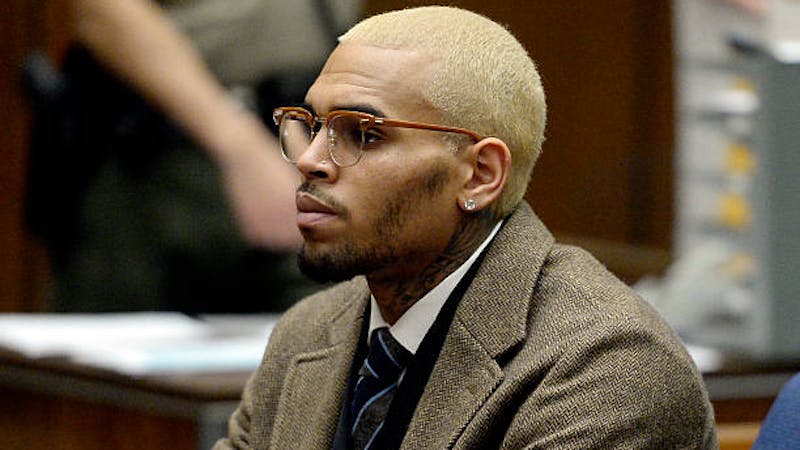 Chris Brown is being sued for allegedly raping a young lady on a yacht, Jane Doe in 2020.The American singer currently faces a $20 million lawsuit from Doe.
According to the suit, obtained by TMZ, Jane claims Chris invited her via face time to come to Diddy's home on Miami's Star Island(her friend was with Chris Face timing her).
On December, 30, 2020, Jane Doe went to the yacht, Chris offered her a drink after they entered the kitchen area. On the second refill of her cup, the woman revealed she became disoriented and physically unstable.
  In that state, Doe describes Chris Brown leading her into the bedroom and allegedly raping her. According to her, Chris texted her the next day and demanded she take Plan B. Although distraught, she took precautions
The suit then alleges that Brown took her into a bedroom on the boat, shut the door behind them, took off the bottoms of her swimsuit and began kissing her, despite her attempting to tell him to stop. Chris allegedly then proceeded to rape her.
The woman's attorneys Ariel Mitchell and George Vrabeck explained to TMZ that she was a medical student at the time and felt embarrassed of the situation, which is why she didn't initially report the alleged rape to the police.
The lawsuit from XXL reveals sordid details of times in 2021 where Brown and Jane Doe met again in person to work on music together.
According to the lawsuit, on August 26, 2021, during a visit to Brown's house in California things took an unpleasant turn. Brown asked Jane Doe if she wanted to go up to his bedroom. The woman's immediate refusal sparked an outburst as Brown became aggressive and allegedly called her a "slut" who "begged for his "dick."
Reacting to the allegations, Chris Brown via his fleeting Instagram stories denied the rape accusation on Friday. He it as a futile attempt to derail fans from his upcoming music projects; 'I hope y'all see this pattern..." he wrote, using the cap emoji, meaning lies. "Whenever I'm releasing music or projects, 'THEY' try to pull some real bulls--t."
This is not the first time, the American singer and performer has been accused of rape and other forms of physical violence and abuse.
Chris Brown and Rihanna/Getty
Chris Brown's domestic violence history
For over 10 years, Chris Brown has repeatedly faced accusations for violence against women.
The worst example was with Fenty billionaire and ex-girlfriend, Rihanna in 2009.
According to USA Today, the Barbadian singer Rihanna was assaulted by  Brown the night before the 2009 Grammys, a photo of her face was leaked to TMZ. Chris Brown pleaded guilty to a felony assault charge.
In 2017, Brown's ex-girlfriend, actress Karrueche Tran, was forced to obtain a restraining order against-following threats of violence.
In 2016, a woman accused the star singer Brown of pointing a gun at her in his house.
Brown has also been accused of allegedly raping a woman in Paris and assaulting a random woman at a night club in 2019. Although Brown was arrested, he was later released without charges.
Based on NBC news "many of us are wondering how Brown, with such a long history of violence and abuse towards  women continues to roam free without serious repercussions from both the legal system, the music industry and his fanbase?
Chris Brown's profile
Christopher Maurice Brown is an American singer born May 5, 1989. Asongwriter, dancer and actor, Brown is one of the most influential and successful R&B singers ever according to Billboard.
Tagged and considered by many as the "King of R&B" alongside Usher and R. Kelly- his musical style has been defined as a fusion of different genres.
 Chris Brown entered the spotlight of fame  as a teenager with his debut album in 2005, which went double platinum. He stole hearts with his R&B and pop hits that included "Run It!," "Kiss Kiss" and "Forever."
In 2009, the domestic violence incident with girlfriend Rihanna surfaced. The incident tinted his image and career temporarily. By 2011 Brown's career had speedily recovered from the violence scandal and won a Grammy for his album, F.A.M.E.
Fast forward to 2017, Brown unveiled his latest album, Heartbreak on a Full Moon, available for streaming on Spotify.
Chris Brown has continued to be a wild success as he collaborated with Davido for (Blow my mind). Chris Brown is a father of two; Aeko Catori Brown 2, and Royalty Brown, 8 .