Ckay: The biography of Africa's boyfriend
Ckay's ascent to fame was a spontaneous stroke of greatness waiting to be unleashed in the world of beats and rhythm.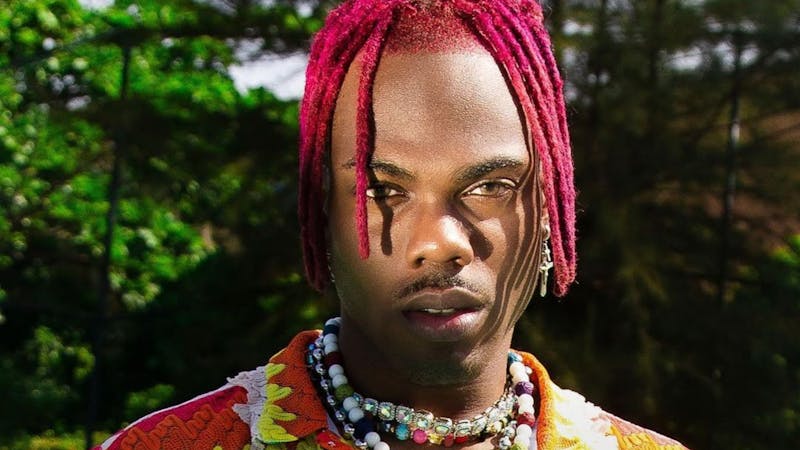 Chukwuka Ekweani, popularly known as Ckay, is Nigeria's fast-rising Afro singer, songwriter, and recording act. He is recognized for his unusual sound and song "Love Nwantiti."
One of Nigeria's newest acts, he has amassed an enormous fan base across the country and the continent. 
The viral hitmaker Ckay inspired one of the most exciting challenges on TikTok through his killer song "Love Nwantiti."
The viral hitmaker Ckay inspired one of the most exciting challenges on TikTok through his killer song "Love Nwantiti." In the space of three months, the piece had blown up into a resounding success both home and abroad as more and more people embraced the trend #LoveNwantitiChallenge.
The song released in 2021 has since become a universal sound garnering over 15billion streams as of November 2021.
To comprehend the rise of the talented Ckay, we have to look at the events leading up to his plunge into the music industry.
Ckay Early Life
Chukka Ekweani was born in Kaduna in 1995 to strict middle-class Christain Anambra parents. 
The Nigerian singer/songwriter spent his early years in Kaduna before moving to Anambra.
"I grew up in Kaduna, and it was very uninteresting. My parents didn't let me go out because they were strict Christian parents. My life revolved around home, church, and school. 
My childhood was very regular, and my parents were middle-class earners, so it's not like I had wealthy parents, and I was balling; it was just very average, but I had a deep curiosity for music that led me to learn how to play the piano, guitar and eventually producing and that's kind of how everything started."
Speaking on his growing love for music at the young age of 7, Ckay's father significantly influenced his musical development.
"My dad taught me how to play the piano and read musical notes, but after a few years, I felt like I wanted to start writing my music, not playing Beethoven's stuff which was in a book I would easily read and okay."
Influenced by other genres and artists, Ckay's sound became uniquely fine-tuned.
"Westlife, Backstreet Boys, Cisco, Usher, Chris Brown, Ne-Yo. I listened to them a lot growing up, so you can say that they influenced my taste in music."
Career
In 2014, Ckay relocated to Lagos from Anambra to pursue his music career. Like most cases, it wasn't a bed of roses, especially as he did not have any meaningful connection in the music industry to help boost his profile as an artist.
"When I moved to Lagos, I had to make money somehow to take care of myself because I wasn't depending on my parents, so I started producing in studios around to make a living while pursuing my stuff."
"I didn't have friends, and I was walking up to studios I found online, and I would introduce myself as a producer and tell them what I could do for them. 
I was working in three studios simultaneously, one in Dolphin, Ikoyi; another in Surulere, and the last one around Alfred Riwane in the boys' quarters of a house there. Then I started working in Chocolate City at some point, making it four. I did all this because I had to survive."
During his time with Chocolate City, Ckay was first signed on as a Producer but later signed as an artist.
"The A&R heard my music and liked it, and M.I heard one of my beats and was intrigued, so he wanted to meet me, and we did. The rest is history.".
Ckay's first project '' Nkachi Turn up''.
By 2016, he released his first project, "Nkachi Turn up," with Chocolate City.
Following in 2018, with the release of his 2018 dance tune "Container," Ckay had begun to gain traction with his music.
Fast forward to August 29, 2019, Ckay created the world's most Shazamed song 
"Love Nwantiti'' is his second extended track from the album, CKay The First in 2019 by Chocolate City through Warner Music Group.
Although the song did not gain global attention until after 2years, the track began to grab attention when the remix version featuring Nigerian Singer Joeboy and Ghanian singer Kuami Eugene went viral in 2020.
Ckay's song has ranked top charts around the world and in 160 countries so far.
According to Daily Opinion, Love Nwantiti has been ranked as number one by Indian Music Industry (IMI) International Top 20 singles(as of November 1, 2021) a weekly record chart for best international single tracks.
Apart from this, the International music charts of France, the UK, Switzerland, Netherlands, Norway, Portugal have ranked it as the number one chart-buster track.
In an interview with Rolling Stones 2021, Ckay disclosed "Love Nwantiti" was originally a freestyle he created. He made the beat and recorded the song at midnight, with the actual intention of putting some words in the "Ah Ah Ah" part in the morning. 
A music video for "Love Nwantiti (Ah Ah Ah)" was released on 14 February 2020 and directed by Naya Visuals. The video has over 154 million views on Youtube.
Ckay is signed under Warner Music South Africa.
What record Label is Ckay signed under?
Ckay is signed under Warner Music South Africa but was formerly with Chocolate City Music which was a strong pillar of support during his days of tiny beginnings in 2015.
In February 2021, he released his third EP, Boyfriend,' through Warner Music South Africa.
Ckay's net worth
The 26year old Ckay is currently worth $200,000 as of this moment, with his primary source of income from his music.
Ckay has received international recognition for his TikTok viral sound "Love Nwantiti".
Awards and Certifications
As of 2020, Ckay's  "Love Nwantiti" was nominated for "Best Collabo of the Year" by the City People Music Award.

November 5th, 2021, 'Love Nwantiti' became the first Nigerian song to be certified Platinum in France.

In France, a platinum certification is awarded for moving an equivalent of 100,000 copies

On November 7, 2021, it was certified Gold in the UK; gold in the UK is awarded for moving an equivalent of 200,000 streams.

On November 9 2021, Ckay's viral " Love Nwantiti" received a silver plaque certification of over 200,000 sales in the United Kingdom.

Ckay's hit song is the second Nigerian record to chart on the Billboard Hot 100 in 2021; BRITs certified Silver single, Peak #2 on Billboard Global 200, with over 100 million views on Youtube.

It is also the most-streamed Afrobeats song .as of the time of this article.

The Afrobeat star, Ckay, has received international acclaim since his hit song "Love Nwantiti" received global acceptance.

0