Comedian David Chapelle gets attacked on stage!
Dave Chapelle is an American stand-up comedian known for his satirical jabs at the transgender community.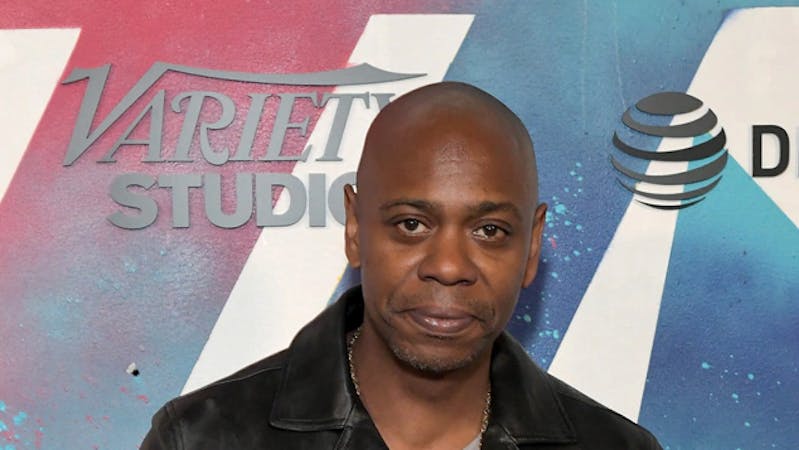 American standup comedian Dave Chappelle encountered an unusual incident  during his live show in Los Angeles.
According to reports, while the comedian was performing at the Hollywood Bowl on Tuesday, May 3, an unidentified man seated in the audience rushed onto the  stage and launched at Chappelle.
E! News reported that the Los Angeles Police Department confirmed the incident to NBC Los Angeles early Wednesday, May 4, stating that the suspected man  was armed with a replica gun that—when discharged correctly—ejects a knife blade. 
Although, it's not known whether the suspect attempted to use the weapon, authorities did confirm that Chappelle was not injured during the incident. 
After the scary attack on Chappelle, the venue security stepped in to detain the suspect, who according to LAPD sustained "superficial injuries" and was taken to the hospital.
The American comedian Chapelle, 48, was performing at the Hollywood Bowl as part of the Netflix Is A Joke Fest. Earlier in the night, fellow comedian Chris Rock took the stage to perform at the venue.
Remember, a few weeks back  Rock experienced his own onstage incident at the 2022 Oscars.  When Will Smith walked up to him on stage and slapped him after he made a joke about Jada Pinkett's head.
Will Smith has since resigned from the Academy and has been banned from the ceremony for 10 years.
Chappelle, winner of the 2019 Mark Twain Prize for American Humor, has been accused of taking particular aim at the transgender especially in October's "The Closer," which drew protests by activists who said it encouraged discrimination.
As for Tuesday attack the comedian is yet to address the incident publicly as of time of this publication.
According to reports  after the comedian took to the stage to perform on Tuesday, he had joked, "It was a trans man" who attacked him.
Dave Chapelle is an American stand up comedian known for his satirical comedy sketch series Chappelle's Show (2003–2006). The series, co-written with Neal Brennan, ran until Chappelle quit the show in the middle of production of the third season. 
After he left the show, Chappelle made a comeback to return to performing stand-up comedy across the U.S.
By 2006, Chappelle was famously named  the "comic genius of America" by Esquire and, in 2013, "the best" by a Billboard writer.
Chappelle made his hosting debut on Saturday Night Live on November 12, 2016, the weekend of Donald Trump winning the 2016 presidential election.
Fast forward to 2017,Chappelle ranked no.9 on Rolling Stone in their "50 Best Stand Up Comics of All Time.