Profile of Dance Queen Kaffy: The woman who put Nigeria in Guiness records
Kafayat Oluwatoyin Shafau-Ameh(aka Kaffy) in 2006, led her dance group to break the Guinness Book of Record for Longest Dance Party.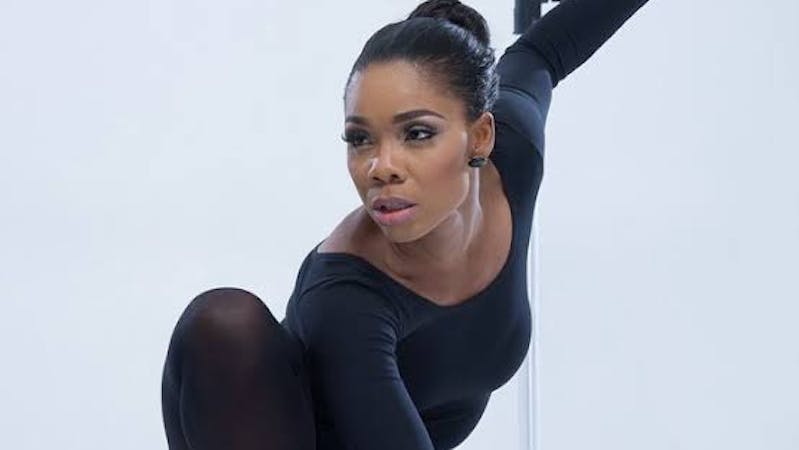 All hail the dancing queen Kaffy! At 41 years old, Kafayat Shafau is reinventing herself in the entertainment industry. The mother of two is moving beyond dancing to owning her dance academy and fitness brand.
Kaffy chose to walk the path of dance at a time when people would rather choose to be a lawyer, doctor, or singer. Ahead of her time, Kaffy had insight into what dance will become in. later years.
"I chose dance when it was socially, culturally, religiously not acceptable to be a dancer. Dance had almost zero economic value."
And like every other dance legend, she gave the art her all, ingrained her name in the sands of time and Guinness world records. Kaffy is not just a dancer but the pioneer of the viral dance entertainment culture that has made the art a thing of prestige.
Here's a time-lapse of Kaffy's dance career, personal life, and ambitions through the years.
Kaffy's personal life
Kafayat Oluwatoyin Shafau(aka Kaffy) was born on the 30th of  June 1980 to both parents, Mr. and Mrs. Shafau. Born into affluence, Kaffy enjoyed all that there was still her parents got separated in 1991. According to an interview with the Punch, it was a tough time for the family as her parents' business crashed after the separation.
At this point, Kaffy had to fend for herself. She completed her primary education at Chrisland School, Opebi, and her secondary school education at Coker Secondary School, Orile-Iganmu where she developed her love for athletics.
Kaffy could play cricket, basketball, football and went on to win a scholarship to study abroad for her outstanding stamina and grit in sports. Unfortunately, she lost the scholarship opportunity due to financial incapacity.
The dance queen attended Yaba College of Technology for a while and went on to obtain a diploma in data processing from Olabisi Onabanjo University, with plans to become an aeronautic engineer.
Unknown to Kaffy, her superior dance talent had other plans for her in the entertainment industry.
Kaffy's dance career
Kaffy ventured into dancing and fitness, during one of her routine rehearsals she was spotted by someone who offered her a job to be the personal trainer to the wife of Chief Rasaq Okoya Eleganza. She was placed on an N17000 naira monthly salary at the time and she continued to shuffle between Lagos and work.
The odds were in her favor after a show promoter in Allen, Omotalabi gave Kaffy her first opportunity as a model. Part of the requirement was the choreography.
According to Kaffy " I felt the choreography was very lame and I told Mr. Omotalabi…. I wanted to do a solo performance and after a lot of convincing, he agreed."
The light-skinned dancer(Kaffy) never imagined that her solo performance would be the door to the corridor of fame and popularity.
" After my solo performance that night, I was accosted by stars like Lexy Doo, Adewale Ayuba, Ruggedman and the news about me just went viral. That was how I was a part of their videos."
In 2006, Kaffy led her dance group to break the Guinness Book of Record for "Longest Dance Party" after they danced for 55hours and 40minutes
Kaffy was also honored with The Headies Lifetime Achievement Award, an award only bestowed on artists. Through consistency and dogged commitment, got a Hennessy endorsement brand deal.
In 2017, she created 'The Dance Workshop ' a dance convention aimed at training and mentoring professional dancers as well as promoting cultural exchange within the Nigerian dance industry. The 2017 Edition featured America's leading choreographer, AY Hollywood.
Despite all of her fame and money, the tomboyish professional dancer sought love and relationship.
Kaffy's husband Joseph Ameh and their children
Kaffy's marriage and divorce
In 2015, Kaffy married the absolute love of her life Joseph Ameh who was 8 years her junior. Joseph, the music director, and drummer for Nigerian duo P-Square courted and wooed the professional dancer.
However, Kaffy and Joseph got divorced in January 2022. They both share two lovely children. Kaffy announced their separation during her YouTube show and said they needed to separate from each other to grow.
According to Kaffy, she is single and not searching. The mother of two has continued to build her dance empire, daring and empowering Nigeria and the world through dance.
She is worth an estimate of $1- 5millikn dollars from her extensive dance career.