Davido lashes at tweep who alleges Ifeanyi is Peruzzi's son
Davido's twitter outburst also triggered Peruzzi to issue several threats to the Twitter user trying to tarnish his image.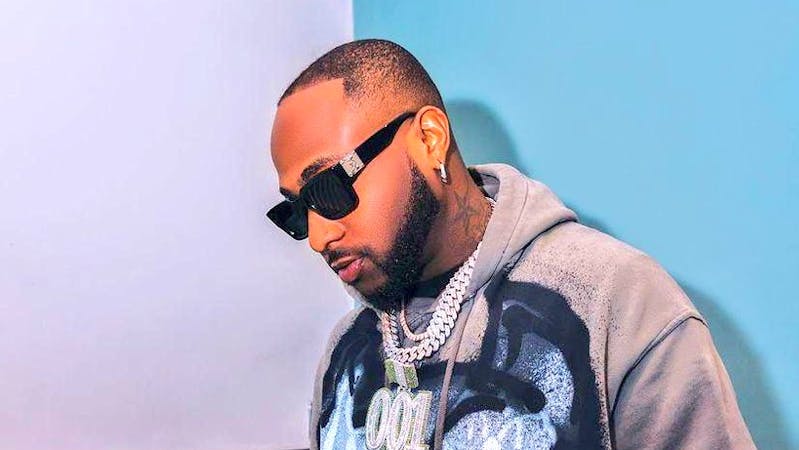 Recently, celebrities have been in the heat for being dragged for several reasons; however, no one was prepared for what a troll said to Davido on Twitter.
The Nigerian recording artist, David Adeleke, is popularly known as Davido, issued a stern warning to the Twitter troll and other commentators making rash comments about the paternity of his son, Ifeanyi Adeleke.
Precisely on Monday, March 14, 2022, a Twitter user identified as Mista_Mdee alleges that Davido had used Peruzzi's son on his last album cover
The singer stated on his Twitter platform on Monday night that he would not condone anyone slandering his family name.
Specifically, a Twitter user identified as had on Monday, March 14, alleged that Davido used the photo of Peruzzi's son on his last album cover.
"Using Peruzzi"s child as an Album cover doesn't guarantee success. Low-key e don stain that little boy white with that disaster he called an album !!!" the Twitter troll wrote.
Meanwhile, it is general knowledge that Davido used his son Ifeanyi on the cover of "the album." Reacting to the Twitter user, the father of three, Davido, issued a stern warning calling the user a "Deadman walkingDeadman walking!
"You don carry your hate for me to my child !! Innocent child! Brother, YOU DO THIS ONE !!!! Oya na, "Davido said.
Not stopping there, David mentioned that trolls should desist from mentioning the names of his children.
"Say all you want about DAVIDO …. but DO NOT MENTION MY CHILDREN."
Peruzzi also reacted to the now-deleted comment of the Twitter user. The 'Majesty' singer threatened the user to make sure he had a DNA result proving his claims ready when they meet up.
"When I see you, you will show me the DNA test result. Yout nonsense will pay off, brother. On G."
Rumours questioning Davido's paternity to Ifeanyi is a long time coming. Several words had been peddled that Peruzzi used to date Chioma before pimping her to Davido.
How did the rumour of Chioma and Peruzzi start?
In January 2020 Peruzzi's former boss  Mr Patrick and CEO of Golden boy entertainment were involved in a messy fight on line.
According to Mr Patrick, Peruzzi was owing him several millions of naira for breaching his music contract by joining DMW. Patrick also claimed that Chioma was Peruzzi's girlfriend before be passed her on to Davido.
 The alleged report held water in 2020 after investigative journalist Dr. Kemi Olunloyo waddled into the ongoing rift between musicians Davido, Peruzzi and his ex-manager King Patrick.
"Very sad…I heard Adeleke(Davido) is marrying someone Peruzzi dated. I'm so afraid of this scenario.
However, in an interview with Chude Jideonwo, Peruzzi denied all allegations of sleeping with Chioma.
According to Peruzzi, he would never bite the fingers of the hands that fed him. 32-year-old Somebody Baby crooner added that Davido is his benefactor and the rumours of him being involved with Chioma are untrue.
Davido's son Ifeanyi David Adedeji Adeleke Jnr is the singer's first son with Chioma Avril Rowland(born on Sunday, October 20, 2019, in the United Kingdom).
The music and his estranged fiancee, Chioma, welcomed Ifeanyi right after his marriage proposal to Chioma.