Davido splurges N68m on new TV sets
Davido has been on a luxury spending spree since the successful completion of his O2 arena concert last year.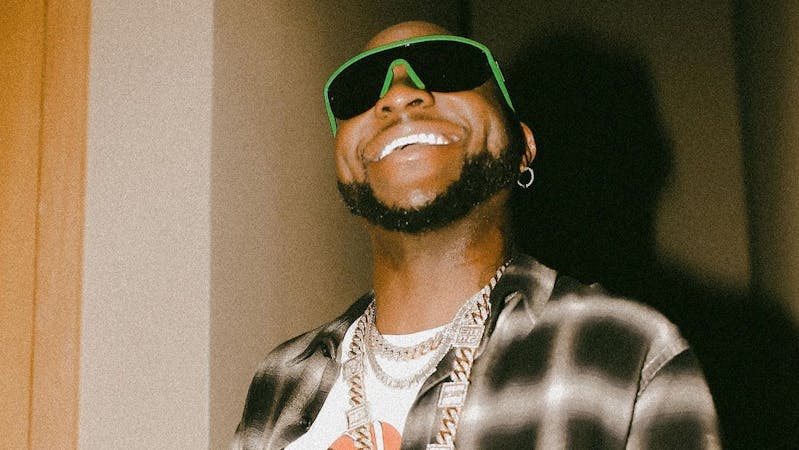 Famous Nigerian singer and entertainer David Adeleke, aka Davido, recently bought brand new TV sets at his Banana Island home.
Davido's assistant Israel DMW posted the video of the TV with wings and said, " N17 million per TV × 4? Oga. You get mind ooh👐🤲👐."The "Fall" singer also posted videos of the TV unboxing via his Instagram stories.
Davido purchased the new TV sets from Bang & Olufsen, a world-renowned brand for quality electronics.
He also gave fans a mini-tour of his expensively furnished and high-class Banana Island mansion purchased last year. Taking to his Instagram story channel, the singer showed off his exotic cars and one of a kind TV sets.
The exterior of Davido's mansion has a serene sit out arena and a classy pool inside. the singer's new banana island mansion was constructed and designed by infinite construction
Davido is known for his benevolence and big-spending habits, especially when it comes to luxury cars.
Davido's Lamborghini Aventador.
Recall that three days ago, Davido acquired and cleared his N285 million naira Lamborghini Aventador.
The Afrobeat singer took to his Instagram page to share the video on his Instagram story as he welcomed his new car home. The caption says, "Welcome home, Banana Island."
The father of three bought the Lamborghini Aventador Sports Car for himself to celebrate a successful 2021.
Before the arrival of his Aventador Lamborghini, the 30BG boss called for prayers for Nigeria after lamenting the exorbitant cost of clearing his Lamborghini vehicle.
When a Twitter user asked how much it cost him to clear the vehicle, Davido said people would not want to know how much he paid to clear his Lamborghini.
Also, the 29-year-old recorded successful O2 Arena concert in London. However, the singer was fined a whopping sum of N190 million Naira for rounding up his show late.
Davido has been on a spending spree since the end of his 02 arena concert. On Tuesday, March 8, 2022, Davido shared a video of his new purchase, a Mercedez Maybach SUV. The vehicle cost a whopping N90 million naira.
In the video of the luxury car post, Davido captioned it, "Who vex me?" The billionaire heir owns some of the most expensive luxury items in the show business.
Davido's Rolls Royce and Banana Island mansion interior.
For example, in 2021, the "Assurance" crooner made headlines for splashing N593 million naira on a brand new Rolls Royce. Meanwhile, a few weeks earlier, in 2021, before he bought his Rolls Royce, the singer gifted a brand new Range Rover to his first daughter, Imade.
Another example of Davido's money bag status was during his son Ifeanyi's birthday when he bought a diamond-encrusted necklace worth an estimated N150 million naira.
As much as Davido lavishes money, he never fails to help those in need. Last year on his 29th birthday, Davido raised N250 million naira, which he disbursed to orphanages across Nigeria. Recently, he offered to give N20 million to 20 people with great business or startup ideas by Friday.
According to the "Blow my mind" crooner who posted this on his Twitter handle today, the fund is his way of cushioning the effect of hardship many Nigerians are currently going through.
Davido said in his tweet, "Country hard right now sha … let's give 20 m to 20 people on Friday … send in your business ideas or start-up ideas … more details shortly #Wrblo
He further tweeted, "Govt don fail us Nah to help each other we dey now." The music star has since received an inflow of business ideas and proposals.