Davido to release new album 'A better Time' featuring Nicki Minaj, Chris Brown

By Franklin Izuchukwu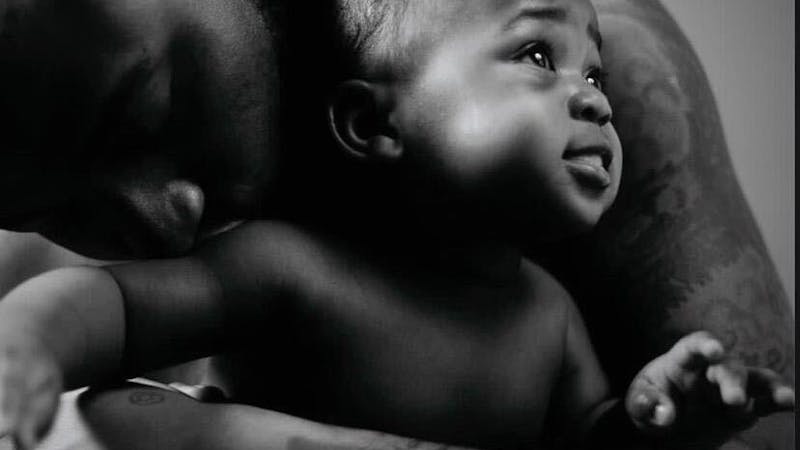 Nigerian Music Star and Artist Davido is set to release his new and latest album titled `A better Time` tomorrow, 13th November 2020. The album is set to feature Chris Brown, Nicky Minaj and American rapper Yung Thug.
The Nigerian Superstar, Davido, has enlisted some of the music's biggest names for his long-awaited third album 'A Better Time'.
In addition to FEM and the Lil Baby-assisted single 'So Crazy', Davido's latest album 'A Better Time' features Nicki Minaj in the 'Holy Ground' track.
Davido also featured the likes of Nas and Hitboy on the 'Birthday Cake' track.
The Afropop singer, Davido, called Chris Brown his best friend during an interview with Ebuka Obi-Uchendu, so it is not surprising to see Chris Brown on the recently released tracklist of the album 'A better Time.'
A better time by davido featuring Chris Brown and Yung Thug
In one of his tracks, Shopping spree, Davido's A better Time album featured Chris Brown alongside American rapper Yung Thug in the 'Shopping Spree' track.
'A better Time' album comes barely weeks after Wizkid released his Made in Lagos' album.
The Afrofusion singer Burna Boy also recently released an album featuring blockbuster artists.
Fans have queried these recent moves as part of a power-play among the trio to prove who wields more influence in the music industry.
To their defence, the coronavirus pandemic dealt a blow to plans and schedules made by many Artists.
Dancehall singer Timaya has also released a Tracklist for his new album.
Davido's new album 'A better Time' release date and timeline
'A better Time' album, which comes one year after his 2019 'Good Time', was not planned and resulted from his tour being cancelled due to COVID.
In an interview with Rolling Stone, Davido said, "I got back in the studio, and funny enough, I was making better music than I had previously dropped, and we just kept going, before I knew it.
I had 20 songs in the studio, all done and recorded and finished. Then I was like, Should I just put it out?
My sophomore album was called A Good Time, so, obviously, 'A Better Time', it's a better album," he added. "I took my time. Better visuals, better production, everything as a whole package."
Davido reiterated the same point during his interview on Bounce with Ebuka Obi-Uchendu; Davido told Ebuka he is a bit happy about the upcoming 'A better Time' because he put in so much time in the album production.
According to him, the coronavirus pandemic prevented him from going to clubs and tours; thus, the only place he could stay and pass the time was his studio.
Tracklist of Davido's A better Time Album
David's Better Time' album is expected to drop at 00:00 AM on Friday, 13th November 2020.
He announced the release of the 'A better Time' Tracklist on Twitter. Davido tweeted an image showing his son Ifeanyi Adeleke. Ifeanyi Adeleke was also listed as a co-producer of the new album 'A better Time'.
He said:
"This year, we've been through crazy times. And through it all, we've all had to look inwards to find hopes of better times ahead. I found a few.
In human and creative form. I'm so glad I can finally share them with you. I present 'A Better Time' out 13/11/20 00:00 !"
'Below is a list of the A better Time album Tracklist by the Nigerian Music star Davido.
FEM
Jowo
Something Fishy
Holy Ground feat. Nicki Minaj
Heaven
Very Special
The Best feat. Mayorkun
Shopping Spree feat. Chris Brown and Young Thug
Sunlight
Tanana
Mebe feat. Mugeez
La La feat. CKay
So Crazy feat. Lil Baby
Birthday Cake feat. Hit-Boy and Nas
I Got a Friend feat. Mayorkun & Sho Madjozi
Fade feat. Bella Shmurda
On My Way feat. Sauti Sol
Davido released 'A better Time' Tracklist on Twitter, he tweeted an image showing his son Ifeanyi Adeleke.
Davido's 'A better Time' album featured other notable Artists like Tiwa Savage and Sauti Sol Bella Shmurda. Mayorkun was also featured in two tracks from the 'A better Time' album.