Entertainment roundup: Top 10 interesting highlights(May 9- May 14)
Check out this week's entertainemnt news highlight roundup..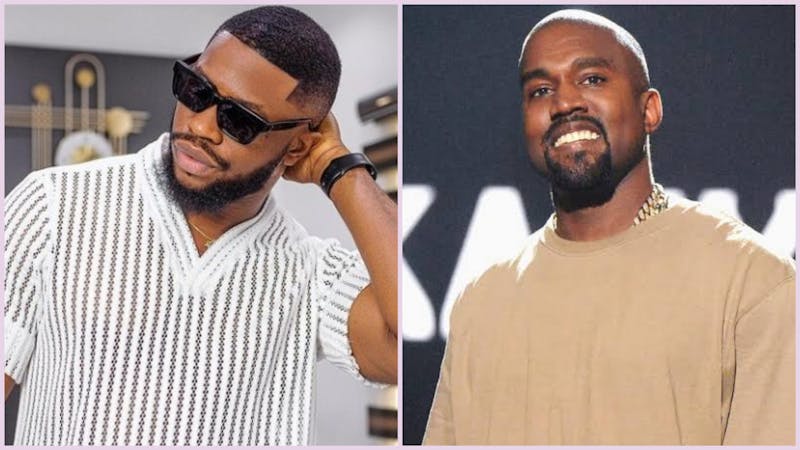 Stay up to date with the most interesting entertainment news stories published from Monday to Saturday. Here are top 10 interesting entertainment news highlights in music, movies and celebrity lifestyle.
Nollywood actors Stan Nze and his wife Blessing Jessica Obasi
1. Actor Stan Nze appreciates wife
Nollywood actor, Stan Nze on Thursday appreciated his actress wife, Blessing Obasi as she turned 43.
According to Stan Nze, his wife has been the best thing to happen to him.
Celebration Blessing Obasi on his Instagram page, the 32-year-old actor expressed how much joy and love the actress has brought to him. Praising the celebrant, the Rattle Snake star eulogized his soul mate using their local language, Igbo.
"To my Ori aku, Lolo Nze 1 of the Nzerians kingdom, my beautiful baby, my confidant, the wife of my youth, my lover, my best friend. Tomato Jos m, apu na anwu, ugogbe ezinuno m. I love you, my queen.
"You are legit the best thing that has happened to me and as you have brought so much joy into my life, may joy and happiness be your experience now and forevermore. HAPPY BIRTHDAY, MRS NZE." He said.
Don Jazzy's ex-wife reveals reason for marriage crash
2.  Don Jazzy's ex-wife reveals reason for marriage crash
Michelle Jackson, the ex-wife of Nigerian music producer, Michael Ajereh, aka Don Jazzy, has revealed why their marriage crashed.
Based on reports Michelle is a United Kingdom-based model, who returned to Nigeria in late April 2022.
During an interview with Naija FM published on Friday, Michelle explained that music "got in the way" of her union with Don Jazzy, leading to the end of their two-year marriage.
"He just needed to go and be himself and go and do his music. Music got in the way of the relationship. We were very young as well," Michelle said.
Michelle, who was also a singer, noted that she and Don Jazzy were both pursuing their music careers at the same time, adding that things became different when popular Nigerian singer, Abdulrasheed Bello, popularly known as JJC Skills, discovered her ex-husband.
She said, "We were both pursuing their music careers at the same time and then he got discovered by JJC Skillz. So it took him out of the home a lot more. I tried to put my music on the back burner to try and balance my home life. But he was 'very' into the music and it kind of got into the way."
Her claims are similar to that of the producer who had earlier confessed that he gave up his marriage to pursue music.
"Music became a priority instead of my family," Don Jazzy had said.
Singer Ckay listed as Time's Next Generation Leader
3. Singer Ckay listed as Time's Next Generation Leader
Chukwuka Ekweani, better known as Ckay, is the only Nigerian on Time's list of Next Generation Leaders for 2022.
On Thursday, the Times announced this on their official website.
Time magazine's Next Generation Leaders list honors young people from all walks of life and all over the world who are "working to build a better world."
Ckay was named by Time as one of the most successful African recording artists on a global scale.
"If an artist makes something from his soul, people can tell, regardless of how fast or slow it is, or whether or not it fits trends," Ckay said in an interview with the magazine about one of his most successful songs, 'Love Nwatiti.'
'Love Nwantiti' has received over two billion views on YouTube.
Mr. Macaroni slams Atiku Abubakar for deleting tweet condemning mob attack in Sokoto State
4. Mr. Macaroni slams Atiku Abubakar for deleting tweet condemning mob attack in Sokoto State
Following the gruesome death of the 200-level student Deborah Yakubu who was reportedly burned by an angry mob of colleagues for allegedly blaspheming the Prophet Muhammad, Nigerian skit maker Mr. Macaroni has criticized former Nigerian Vice President Atiku Abubakar for deleting his social media messages.
Atiku had initially condemned the mob's attack on the student in Sokoto but deleted the tweet after Muslim northerners threatened not to vote for him if he emerges the Presidential candidate of the PDP. 
In a tweet shared via his Twitter page on Friday, May 13, 2022, Mr. Macaronj said that politicians are not interested in Nigerians. "Atiku's removal of the tweet condemning the horrific murder of Deborah shows what we have been preaching about all this election season. Politicians don't care about the people," he wrote on Twitter.
"They only play to the gallery when seeking our votes. The people must see beyond these gimmicks."
Atiku tweeted initially, "There cannot be a justification for such gruesome murder. Deborah Yakubu was murdered, and all those behind her death must be brought to justice. My condolences to her family and friends," he tweeted. He went on to delete the tweet.
Nkechi Blessing's ex reveals why he broke up with her
5. Nkechi Blessing's ex reveals why he broke up with her
Nollywood actress Nkechi Blessing's ex Opeyemi Falegan has disclosed why he broke up with her.
In a video shared through his Instagram page, the businessman revealed that he had broken up with the famous actress because of her hygiene shortly after he made a public apology to Nkechi.
"I apologised to her because I just want bygone to be bygone. Not because I want her back. Are you serious? Do you know why I left? I left for a different reason. Personal hygiene," he said.
"You have to tell a woman to change her pants in three days. You have to tell a woman to brush her teeth in the morning. After the whole thing, everywhere is messed up. You want me to manage that? No, I wouldn't."
"So if my online in-laws una dey vex, make una go marry am. And you think I should just manage it. Cleanliness is next to Godliness and that's the fact. And if the online in-laws are saying you guys are perfect together, go marry am, una go understand."
The former couple took to their Instagram accounts in April to announce that their union was over.
Both parties washed their dirty linens in public as they engaged in heated Instagram line videos. According to actress Nkechi Blessing, her estranged hubby wanted to use her popularity for selfish reasons. Meanwhile, Falegan claimed Nkechi was with him for money and sex.
Yul Edochie threatens to spill marriage secrets
6. Yul Edochie threatens to spill marriage secrets
The Nollywood actor Yul Edochie has threatened to talk about the drama of his marriage to his first wife, May.
Edochie recently unveiled his new wife Judy Moghalu and her son on social media. The film star announced this via its Instagram page on Wednesday, May 11, 2022.
"Silence is good. Because it is certainly almost best to answer. It has gotten to the point where I'll speak," he wrote.
7. Rihanna set to launch Fenty Beauty & Fenty Skin across Africa this May #FentyAfrica
Barbadian singer Rihanna is set to launch her Fenty Beauty & Fenty Skin across the African region on May 27, 2022.
Remember that Rihanna launched Fenty Beauty in 2017 in an unprecedented 17 countries with the goal of making "everyone feel attractive and appreciated, regardless of their color, nationality, culture, or personal style."
After failing to discover cosmetics that worked for all skin types and tones, Rihanna founded Fenty Beauty.
Fenty Beauty, inspired by Rihanna's commitment to inclusivity, offers a wide range of cosmetics for historically difficult-to-match complexion tones, formulations that work for all skin types, and universal hues.
In 2020, Rihanna released Fenty Skin, a clean, vegan, and eco-friendly skincare line that furthered her unrelenting objective of providing easy and effective beauty solutions for everyone.
Oscars 2023: Academy reveals date for next awards show
8. Oscars 2023: Academy reveals date for next awards show
The Academy of Motion Picture Arts and Sciences announced Friday that the Oscars will be held on March 12 of next year.
The new date for the 95th Academy Awards is a little earlier than last year when they were held on March 27, which was unusually late owing to the February Olympics.
However, it will maintain an extended awards season, which critics feel deprives the Oscars of drama. There was plenty of that at the 94th Academy Awards, though not in the way the film academy planned.
The iconic slap by Will Smith of presenter Chris Rock came on a night when Apple TV+'s "CODA" became the first film with a largely deaf cast and the first film from a streaming service to win the best picture.
. Celebrities take sides in Johnny Depp-Amber Heard trial
9. Celebrities take sides in Johnny Depp-Amber Heard trial
Hollywood actor Depp, 58, issuing actress Heard, 36, for a 2018 Washington Post op-ed in which she claimed to be a sexual abuse victim.
Even though the "Aquaman" star did not name the "Pirates of the Caribbean" star in the essay, it was written a few years after she accused him of domestic violence in a 2016 restraining order.
Now that both actors have testified in a Fairfax County, Virginia, courthouse, additional celebrities are voicing their opinions, only weeks before the jury decides.
Jennifer Aniston, Chris Rock, Ireland Baldwin, Joe Reagan, Bill Burr have all supported Depp's side of the story.
Kanye West returns to Instagram nearly two months after he was blocked
10. Kanye West returns to Instagram nearly two months after he was blocked
Kanye West, the American musician, has returned to Instagram over two months after being banned from the photo-video sharing platform.
With a nice comment on his girlfriend Chaney Jones' adorable tweet, the Gold Digger singer made his return.
Chaney used the Facebook-owned app to publish her beautiful images with no caption.
Kanye was the first to respond to the pictures. He couldn't stop gushing about his beau and commented with a heart emoji.
During his stormy divorce from reality star Kim Kardashian, Instagram said in March that it had stopped Kanye West, who now goes by Ye, from using his account for 24 hours for breaching the social network's harassment policy.
The 44-year-old megastar had been in the public eye for quite some time. Especially since his incessant attack on Pete Davidson(Kim's new lover).