Famous American celebs you didnt know were Nigerian
Most of the time people just assume these popular American celebrities are black Americans or from other parts of the black continent except Nigeria.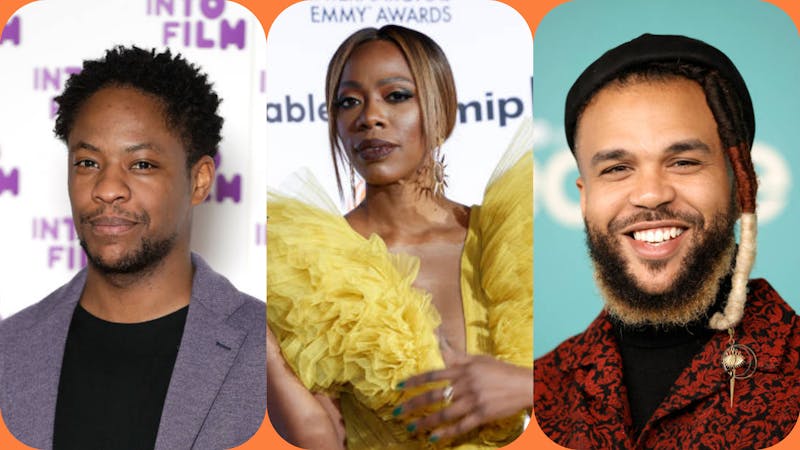 Nigerians have been migrating to foreign states since the 90s and it's no wonder if the majority of the black community in America, London and other parts of Europe have Nigerian origins.
As time goes on some of these black families of Nigerian origin grow up to become phenomenal celebrities in Hollywood, the American music industry and other times in medicine.
Some of the Nigerian American celebs who have become household names in various sectors like the Entertainment Industry have put Nigerian on the map for good.
In the case of some of these celebrities, their names give them away, like John Boyega, Yvonne Orji and others. Let's quickly delve into 5 American celebrities you didn't know are Nigerians.
1. David Oyelowo
Famous American actor David Oyetokunbo Oyelowo OBE was born to Nigerian parents in England on April 1, 1976. His father is from Oyo State, while his mother is from Edo State.
David had most of his education at Tooting south London. At the age of six, David's family moved back to Nigeria to spend some time.
However, when he was 14, David's family moved back to Islington, where he had a three-year training at the London Academy of Music and Dramatic Art (LAMDA), finishing his three-year training in 1998.
David has shown skill as he has played supporting roles in films such Rise of the Planet of the Apes (2011), Lincoln (2012), Jack Reacher (2012) and garnered praise for portraying Louis Gaines in The Butler (2013).
The Nigerian British-American actor and producer has earned accolades such as Choice Award, a Screen Actors Guild Award, nominations for two Golden Globe Awards, two primetime Emmy Awards, and a BAFTA Award.
A remarkable actor in 2016, he was appointed an Officer of the order of the British Empire(OBE) for his services to drama.
2. Jidenna
Fresh-faced celebrity artist Jidenna is a big player in the Urban music industry.
Originally from Umu Ezike in Orsu, Imo State, Jidenna is a solo star known for the release of his critically acclaimed mixtapes, Classin and Yoga.
Born on May 4, 1985, in Wisconsin Rapids, Wisconsin to his parents  Tama Mobisson, an accountant, and Oliver Mobisson, a Nigerian Igbo academic. 
The young Jidenna spent some time in Nigeria, where his father was working as a professor of computer science at Enugu State University.
By age 6, Jidenna relocated back to back to the United States with his family. 
3. Yvonne Orji
Have you watched the HBO series  Insecure? If you have then you must have sighted Yvonne Anuli Orji a Nigerian-American actress and comedian born on December 2 1983. 
A full Nigerian born to her Nigerian parents in Port Harcourt, Nigeria but was raised in Maryland, USA, Yvonne has starred in several films like Insecure, Jane The Virgin, Flip the script, etc.
Orji is also one of the many Nigerians abroad making waves in the Hollywood Industry.
4. John Boyega
If you are a fan of Star Wars then you remember the character Finn(John Boyega) in the Star Wars sequel trilogy films The Force Awakens (2015), The Last Jedi (2017) and The Rise of Skywalker.
Even though his name gives him away John Adedayo B. Adegboyega is one Nigerian actor making the nation proud with his achievement.
Especially since he received the BAFTA Rising Star Award in 2016.
Born on 17 March 1992 in Peckham England to Nigerian parents. He is known professionally as John Boyega.
Other credits to his name include historical drama film Detroit (2017), the science fiction film Pacific Rim: Uprising (2018), four episodes of the television series 24: Live Another Day and the drama Imperial Dreams (2014). 
5. Adetomiwa Edun
Who else remembers Sir Elyan in the popular television show Merlin? Yes? 
That was no other than Babatunde Adetomiwa Stafford "Tomiwa" Edun, a full fledged Nigerian-born British actor best known for his roles as Marcus Young in Bates Motel and the voice of Alex Hunter in the football video games FIFA 17, FIFA 18 and FIFA 19.
Tomiwa Edun has done quite well for himself and made some historical breakthroughs. For instance in 2009, he became only the second black actor to play Romeo at the Globe Theatre when he was cast in Dominic Dromgoole's production of Romeo and Juliet. He also appeared in Slaves, a play by Rex Obano