Funke Akindele speaks on why she hides the faces of her twins
The filmmaker and actress Funke Akindele is notoriously know for keeping details of her family life secret.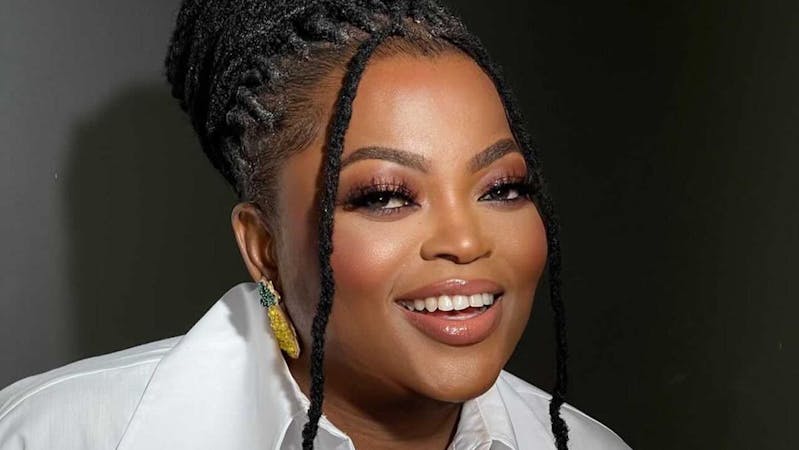 Megastar Nollywood actress Funke Akindele has explained the reasons why she hides the faces of her twin kids.
The award-winning movie star made this known during a recent chat with blogger Jide Okonjo.
According to her, she shares pictures of her home, husband and other aspects of her life, including her children but except for their faces.
"Don't you see my home? Don't you see my husband? Don't you see the back of my children? How is that one private? The children's face, is that what you are trying to say? No," she said.
Funke Akindele revealed that she is already in the spotlight and wouldn't want that for her kids. Understanding how intensely toxic the spotlight can get and the many public eyes in the lives of celebrities, the actress wants her kids to almost living a different life.
Speaking on her career as an actress and the vulnerability of being a Nigerian celebrity, the mother of twins had this to say.
"Their dad and I are already in the public eye. They are children, don't forget. They are children. They are vulnerable, so you have to keep them away, keep them safe," she added.
"Let them go to school, let them enjoy their lives without "Ah!" that's Jenifa's son. That's JJC's son. Ah, see his leg, see his face" Leave them private!"
The Nollywood actress Funke Akindele and her hubby JJC Skillz welcomed their set of twins in December 2018.
Recall that pregnancy rumours have plagued Funke Akindele for years. According to Google reports, "Funke Akindele pregnancy" was one of the most searched phrases in Nigeria in August 2017.
While Funke did not confirm reports of a pregnancy, her baby bump was visible when she took to the stage at the Glo Network after fiesta. The
Sadly, she lost the pregnancy; several local reports later claimed that she suffered a miscarriage six months into her pregnancy.
Funke Akindele holds twin babies with JJC Skillz, his older children, while beaming with smiles
Famous actress Funke Akindele-Bello, few years back, shared the first photo of her newborn twins.
Taking to her verified Instagram page, Akindele-Bello shared the beautiful photo, which showed the entire family consisting of her husband, Abdul Rasheed Bello, aka JJC Skillz's older children, beaming with smiles.
She captioned the video, "To God be all the glory!!!"
Her husband shared the same photo and captioned it, "The Bellos? UPDATE
How did Funke Akindele have her twins?
A Nollywood favourite and a household name Funke Akindele Bello aka Jenifa, was rumoured to have opted for surrogacy. But Funk turned deaf ears to the reports that she heard. According to the news, Funke Akindele-Bello decided to opt for surrogacy after a few failed attempts at getting pregnant. After she allegedly lost a pregnancy with twins in 2017, she was reported to have lost another pregnancy with triplet four months after.
Well, Funke Akindele ignored the viral reports by sharing new photos of herself, indicating that motherhood indeed suits her.
The actress and Jenifa star, who welcomed her twin boys back in December, shared some new photos in 2019, saying
#funkeakindele aka………(fill in the blank)
And fans replied with the tag "Iya ibeji".
Funke Akindele has developed a thick skin for the Internet and repeatedly shows maturity in handling her affairs on social media.