Joeboy hits 100M streams on Boomplay
Nigerian sensational singer Joeboy has joined the train of Afro pop stars to hit 100million on Boomplay.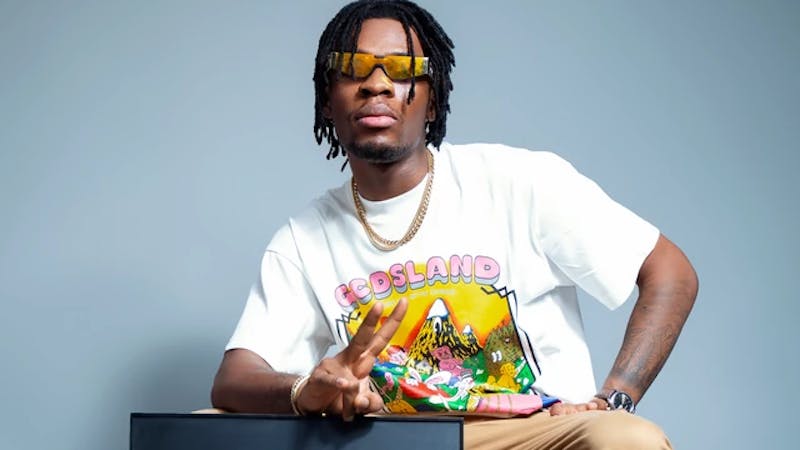 Nigerian superstar singer, Joseph Akinwale Akinfenwa-Donus, popularly known as Joeboy, has just hit a 100million streams on Boomplay.
This feat adds him to the list of singers like Fireboy DML, Burna Boy, and Olamide in boom play's golden Club, with over 100 million streams on the platform.
Last year February, the Afropop singer released his debut album Somewhere Between Beauty & Magic, Somewhere Between Beauty & Magic, which streamed over 60 million times.
The s most recent single, Sip (Alcohol), Sip (Alcohol), became his most-streamed single with over 50 million streams and was the third most-streamed song on Boomplay in 2021.
According to data Joeboy is listened to in 163 countries worldwide on Boomplay.
Joeboy, discovered by Mr Eazi's record label "emPawa Africa" 2017 rose to limelight after his debut single "Baby".
Joeboy's song " Baby" was released on March 1, 2019; it garnered 20 million streams on YouTube and Spotify in 2019.
Upon release of the music video for "Baby" it surpassed 31 million views on YouTube.
That same year, Joeboy won Best Artiste in African Pop at the 2019 All Africa Music Awards, and Best Pop at the 2020 Soundcity MVP Awards Festival.
The "Baby", crooner has also been nominated for multiple city People Entertainment Awards and The Headies. Joeboy released the Dera-produced track "Call" on April 10, 2020.
The track "Call" is the lead single from his upcoming debut studio album.
Joeboy's songs give the lover boy vibe and will leave you dancing to the upbeat rhythm.
In 2020 he featured on DJ Neptune'z viral song "Nobody " alongside Mr Eazi.
In 2021, Joeboy released "Sip(Alcohol)" which sparked a diverse reactions, with some being of the opinion that it encourages alcoholism.
The sing which was released on 24th of September started trending on Tiktok and other social media networks.
Finally, the "Alcohol " viral challenge began where fans were seen pouring harmful content like bleach on their bodies with some even going to the extent of drinking Dettol.
At some point, Joe boy addressed the public to desist from drinking harmful chemicals. 24th of September has been trending on Tiktok and other social media networks since its release. Alcohol was produced by Tempoe, mixed and mastered by Oxygene Mix.
.