Love for Simi's song, "Duduke", lyrics, video and audio download

By Emeh Joy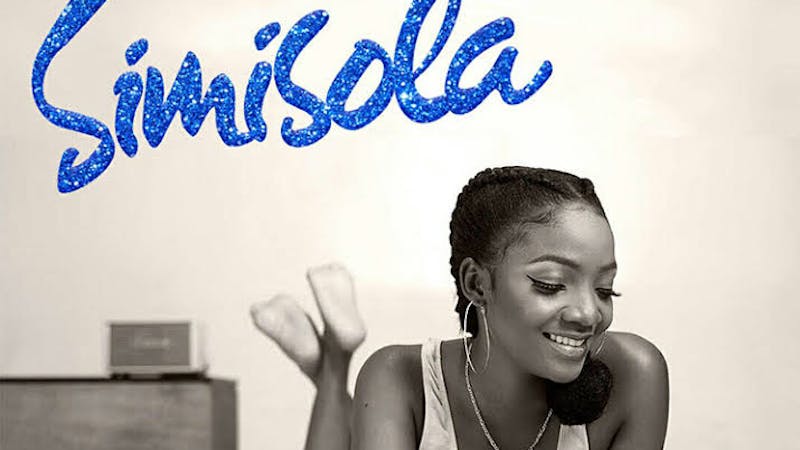 If you haven't listened to Simi's song release, "Duduke", you should listen and download it as many people love this song. Do you know the lyrics and the meaning of the song, "Duduke"? Find the story of Duduke explicitly told here.
The singer, Simisola Ogunleye better known in the music industry and by fans as 'Simi' released the Duduke song on April 16 2020, while the video was released on April 19, 2020, three days later.
Duduke is mid-tempo hip hop with blends of Afrobeats and R&B. The 2:52 minutes single by Simi plays on the sound the songwriter's heart makes when she thinks about her love interest (her baby in this case).
According to Simi, Duduke means, "the beat of a heart or a drum" as she uses that to describe her heartbeat for her unborn baby who she referred to as a "guardian angel".
The song, Duduke came four months after her single, "Selense" and also after her collaboration with Ladipoe in his new record, "Know You".
Duduke is Simi's first official single for 2020 and was produced by the highly-gifted Oscar.
Simi's "Duduke" as the most played song in the country
You can easily tell that Duduke's song is a 'hot cake' when it ranked number one in the Apple music chart.
Even though, "Something Different", a song by Simi's husband, Adekunle Gold, later overtook Duduke to rank number 1, a song that stands as number two out of the 100 most played songs in Nigeria still deserves some accolades.
Celebration and tears of Joy for Simi and her husband, Adekunle Gold as "Duduke" lands
The couple, Simi and Adekunle Gold did take to their social media accounts to celebrate their great feat with grateful words while sharing screenshots of their place on the Top 100 list. Gold did hype his wife's song release.
Since she broke out with her song, "Tiff" in 2014, Simi has continuously had a hit song almost every year. Remember, "Jamb Question", "Joromi", "Owambe" and "Mind your Business". They were all hit songs.
The Duduke latest single has earned massive hits as it topped charts on every DSP while making rounds in various radio and TV stations. At a point, it was undoubtedly one of the most played songs in Africa with people even partaking in the #DudukeChallenge.
Despite the COVID-19 pandemic, singer Simi's song Duduke maintained a spot in the Top 10 on Apple Music, Audiomack and Spotify. In fact, she was the only woman to record that feat for up to 30 days.
Simi's "Duduke" and Adekunle Gold's, "Something Different" occupy the no. 1 and no. 2 positions respectively, in the Apple Music Nigeria Top Song Charts
Are you still asking if people love Simi's Duduke when it is still on the lips of music lovers, in radio DJ's playlists, in every groovy playlist and in almost all mothers' playlist?
Irrespective of her musical background or her journey so far, Simi remains an icon in the music industry whose place must be highly noticed because her songs are unique.
No one will take away the fact that this young singer has come a long way, carving out a niche for herself and gaining a massive fan base.
The Duduke video
Simi, in her release, Duduke revealed that she is expecting her first child with her husband, Adekunle Gold.
The song video which showed her baby bump started with a pop piano riff followed by a switch to highlife with smoother guitar riffs and African percussions.
The song visuals also showed her playing the piano in front of the beach shoreline while occasionally caressing her obviously protruded stomach through her silky, flowing, yellow gown.
The Duduke video showed the singer, Simi, singing at the beach shore donning a silky, flowing, yellow gown.
The song is more of a classic mid-tempo afrobeat number with just the needed bounce to get you in the mood and onto the dancefloor.
Prior to the release of the Duduke video, fans, media and followers had rumoured that the "Joromi" crooner was pregnant. When the Duduke video finally came out, it was a confirmation of the suspicions and the rumours.
With lines such as; "I cannot wait to see you, you are the treasure I have been waiting for...I am waiting for the day I finally get to kiss you", it was apparent the then-pregnant Simi was singing to her unborn baby.
The music was released under her own record label, Studio Brat and coincided with her 32nd birthday.
The "Duduke Challenge"
Simi kept fans entertained during the COVID-19 pandemic lockdown not only with the release of her Duduke song but also with the #DudukeChallenge that followed suit.
The energetic singer started up the challenge with a stunning video of herself rocking with the baby bump. She mesmerised fans with a viral video of her effortlessly dancing to her song.
Singer Simi and Comedian Crazeclown dance to Duduke song in the #DudukeChallenge
The video which she shared on Tik Tok showed her dressed in a dark coloured hoodie, bum-shorts and a pair of thigh-length socks. She had a black leather beret go with her outfit while she gave her fans really cool dance moves in tune with the Duduke song.
After sharing the video which she tagged #DudukeChallenge, Simi called on her fans to join in the dance challenge.
"They said 'Simi, can we see you dancing?' Follow me on @tiktok and lemme see whether you can move your body like this with ur real bellies or fake towels...no judgement", she wrote.
Following her video dance upload, many fans followed suit in the dance challenge uploading dance videos of the song. Even top celebrities like Comedian Crazeclown took part in the dance challenge.
It was tagged #DudukeChallenge and made its way around the internet, all for fun.
Watch or download Simi's Duduke audio
Simi's Duduke is much appreciated especially amongst mothers and expectant mothers as it offers a source of inspiration. You can listen to or download this awe-inspiring song here.
Click the icon on the right corner below the audio to download.
Watch or download Simi's Duduke video
Simi's Duduke video was released just a few days after the release of the audio. Peep the young songstress melodiously singing her heart out by watching or downloading the video here.
Click the icon on the right corner below the video to download.
Meaning of Simi's Duduke
After the release of Duduke, many fans took to social media to ask for Duduke meaning. The famous singer, Simi, did well to share the meaning of her song.
Simi said Duduke means the beat of a heart or a drum while urging her fans to enjoy the song without limits as that is the beauty of true music.
She said it is dedicated to women who are looking forward to becoming mothers. Duduke is also a word from the Yoruba tribe where Simi comes.
Lyrics of Simi's song, Duduke
Here is the lyrics of Simi's Duduke:
First, let me say to you
I cannot wait to see you
You are the treasure I've been waitin' for
Do you know, do you know
How much I really need you?
I dey pray for the day
When I can finally kiss you
You know say everyday I dey pray for you
Oh, in my heart oh, there's a permanent place for you
That's why my heart e dey beat like duduke, du-du-ke
'Cause na you I choose oh, ayanfe mi, a yan feI sing for you and I be like duduke, du-du-ke
Baby na you I go pick oh ayanfe mi, a yan fe
Gbo temi, oh
See I may not give the world to you
But I'd give you what I have, oh
Oh baby, oh
You are my angeli, oh
Ko durole ifemi, oh
Shebi you know say everyday I dey pray for you
Oh, in my heart oh, there's a permanent place for you
That's why my heart e dey beat like duduke, du-du-ke
'Cause na you I choose oh, ayanfe mi, a yan feI sing for you and I be like duduke, du-du-ke
Baby na you I go beat for ayanfe mi, a yan fe
Only for you e dey beat like, duduke, du-du-ke
I sing for you my baby oh, ayanfe mi, a yan fe
Duduke, duduke, oh (Duduke, du-du-ke)
Mo feran e oh
Ayanfe mi
Olufe mi, oh
Baby Simi now
Critical response to Simi's Duduke
Critics left several positive reviews for Simi's Duduke
Simi's song has received critiques from different personalities. The good thing is that most of the song critics ended up leaving positive reviews for the song.
An editor for SoundStroke gave Duduke a 7.9/10 rating while saying, "Simi's amazing and unique vocals did a lot of justice to the record. The production was also topnotch, and everything from the scenery to the production feels perfect".
Another editor, this time from Naijaloaded, gave Duduke an 8/10 rating and stated, "this is soulful pop, the production lyrical depth are all perfect".
Dami Ajayi, a critic from The Lagos Review, was of the opinion that Duduke is a classic win for expectant mothers.