M.I Abaga and 2 other dying flames in the Nigerian music industry
M.I Abaga, Wizkid, Tuface Idibia, and others were all hit wonders in the early 2000s . But, today some of these legendary singers have seen a decline in their music popularity.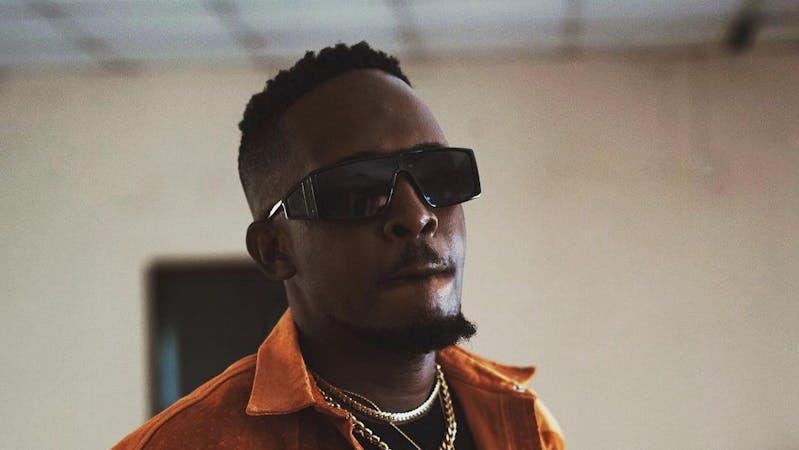 M.I Abaga, Dbanj, and Wande Coal were once artists who dominated the Nigerian Music industry in the 2000s.
As artists, they were renowned from Wande's "Bumper to Bumper'', M.I Abaga's rap culture to the Koko master who made everyone " Fall in Love" after featuring Nollywood award winning actress, Genevieve Nnaji.
However, these Entertainment Kings have since lost the spark that ignited their booming music career. 
If you look more carefully, their influence over the industry has dwindled compared to veterans like Tuface or Psquare or the wealthy Don Jazzy.
Since these music legends seem to have stylish taken a break from the Nigerian Music scene, this article documents their career journey while analyzing significant decisions that led to their decline in music.
Dbanj
Oladapo Daniel Oyebanjo, aka D'banj, was born on 9 June 1980 and is a Nigerian singer, rapper, businessman, and the founder of Mo' Hits Records with Don Jazzy.
Koko master emerged from the blues in 2004 with breakthrough single Tongolo by 2005, his song 'No long thing' featuring Don Jazzy revamped the face of music in Nigeria.
The Afrobeat and Afro-pop singers also released Rundown Fuck U Up (2006), Curriculum Vitae & The Entertainer (2007-2008). Dbanj's music was a concept that took the Nigerian music industry by storm.
After establishing his sturdy record as Africa's no.1, with three hit albums under his belt. Dbanj decided to spread his wings to push Afrobeats worldwide, signing to Kanye West's G.O.O.D Music record label in 2011.
Subsequently, the music star entered a partnership deal with Sony Music and RCA Records in 2012.
By 2012, Dbanj was on a fast lane; he debuted on the UK Top 10 singles chart t with the smashing hit 'Oliver Twist.' Oliver Twist reached #9 in the UK singles charts and #2 in the UK R&B chart – making D'Banj the first ever Afrobeats artist to chart in the UK top ten! 
The smash single also topped the charts in Romania and garnered chart success in Scotland, Germany, Belgium, and Ireland, to mention a few.
He has also collaborated with some of the best-known and top-selling artists globally, including Snoop Dogg, Jay-Z, and Kanye West. This has added feathers to Dbanj's career portfolio and seen his music career light up even more as his music has gained international recognition and acceptance.
Dbanj is the first Nigerian named the United Nations Youth Ambassador For Peace. In October 2021, Koko master released an album(Stress-Free) with live band musician Seun Kuti.
Even at the height of Dbanj's success, confident decisions and events caused a decline.
First, while he enjoyed a thriving career, Dbanj's decision to sail in Kanye's ship of G.O.O.D music was an early attempt at infusing diversity
The global music industry at the time had not fully embraced Afrobeat, even though the music genre was making giant strides. His pivot to the international scene boosted his career.
However, according to the law of diminishing returns, catering for such a vast global audience hit a subtle nerve in Koko master's music. Ever since then, Dbanj's influence gradually declined.
After a four-year break due to the loss of his child in 2018, marriage, and general life events, Dbanj released 'Stress-free' with Seun Kuti. The song didn't receive the kind of airwaves common to songs released by Dbanj. Within the four year hiatus from music, a lot of events occurred in Dbanj' life
Other things to note about Dbanj
Dbanj married his sweetheart, Lineo Didi Kilgrow, secretly in 2016. In May 2018, Daniel Oyebanjo III, their son, passed away from a drowning accident.
In June 2020, Dbanj was accused of rape by a Twitter user, Seyitan Babatayo. According to Seyitayo, Dbanj raped her in 2018. The case was eventually settled privately.
These events described above tool a toll on Dbanj's music career-family issues distracted him from music and the rape allegation put a dent on his career and reputation.D
banj has continued to work on new albums in hopes that his past glory in the industry will make up for all the time lost.
Wande Coal
Oluwatobi Wande Ojosipe, also known as Wande Coal, is a Nigerian singer and songwriter born 18, in 1985.
Wande started with dancing in the Nigerian entertainment industry.
In 2006 he got signed to Don Jazzy's Mo' Hits Records.
Along the line, he featured on D'banj's Rundown/Funk you up album on singles such as "Loke," "tonosibe," and "why me."
Wande Coal's first single of the CV album, "Ololufe," has been described as one of the greatest love songs ever written. 
'Ololufe' had everyone all mushy with a love vibe. En
Coal later released his debut album Mushin To Mo'Hits, widely received across Nigeria, the UK, and the USA.
Wande's music career continued to sail smoothly.
Coal also recorded tracks with other Nigerian artists, including Ikechukwu, Phyno, Davido, Naeto C, Dr. SID, D'Prince, Wizkid, etc.
In 2012 there was a fallout between record label Executives Don Jazzy and D'banj, Coal, Dr.SidD, and D'Prince signed on to Don Jazzy's new Record I Label Mavin Records and Tiwa Savage
 November 7, 2013, due to intellectual property theft of a song with the same lyrics being the same as Don Jazzy's lyrics, Wande Coal left Mavin records. In November 2013, he released a single called "Baby Face" to talk about his move from  Mavin Records.
After a long break, Wande Coal dropped his second album Wanted. 
The reviews on the song weren't so encouraging. Some described it has a lazy attempt at music and some said it was a comeback song gone wrong.
According to Bellanaija review , the expectations for Wanted were high. The album, however, falls short of taking  Wande Coal to the next level; for an album that has limited subject matter and isn't cohesively put together, length is an issue. Wanted has more misses than hits
Wande Coal's journey in music wasn't a smooth ride, especially since his exit from Mavins.
Coal is super-talented, but after releasing groundbreaking singles like Iskaba, the Nigerian superstar whom a media OG describes as  'One leg of the trifecta of special talents in Nigerian music since '99 alongside Burna Boy and 2baba'.
The singer has lost the push to create hit wonders.
An artist's ability to consistently release quality music is hinged on the record label and the artist's capacity.
For someone as talented as Wande with dexterous vocals, he seems to struggle to keep up with the momentum of the modern Nigerian music industry.
Although his long hiatus contributed to his keeping up with the industry challenge. 
Credits to Instagram /M.I Abaga
M.I Abaga
Jude Lemfani Abaga, professionally known as M.I Abaga, is a Nigerian rapper and record producer.
He was born on October 4, 1981, in Jos, Nigeria. He attended Calvin College, Michigan, USA, for a degree in Engineering. After a year, M.I moved on to major in Business and Economics(2003).
The rapper released his debut studio album Talk About It in 2008. 
An outstanding recording artiste, M.I won the City People Awards for Best Hip Hop Artist and Musician of the Year 2008.
Two years later, he released MI 2: The Movie in 2010. By 2014, the album titled 'The Chairman' was released.
Fast forward to 2018, the rapper released a Playlist project titled 'Rendezvous.'
After a few, he dropped his fourth studio album titled 'A Study On Self Worth: Yxng Dxnzi.'
M.I joined the music label Chocolate City, became the  Chief Executive Officer of the Music Label in  2015, and resigned in 2019.
Jesse Jagz, his brother, co-founded Rytchus Era production. Dubbed, the 'rap god, M.I, paved the way for the arrival of Unique sounds. Following significant endorsement deals, the rapper seemed to relax on active efforts to grow his career
Instead, M.I has focused on managerial duties and endorsement deals. Recently he was made creative director for vault