M.I Abaga is set to wed fiancee Eniola Mafe
M.I Abaga is officially taken!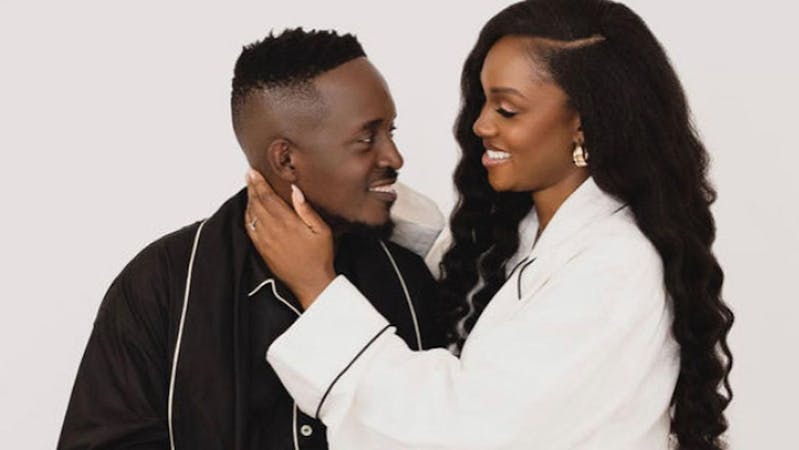 Popular Nigeria rapper Jude Abaga aka M.I Abaga or Mr Incredible, announced his engagement to fiancee Eniola Mafe after inciting dating rumours since February.
The ex-Chocolate City Boss disclosed on Sunday night via his Twitter page.
The excited M.I Abaga shared the announcement alongside a heartwarming one-minute video of how they met in December 2020 through co-founder and President of Chocolate City Entertainment, Audu Maikori.
"I'm generally very private with things like this, but I wanted to share my joy with you guys.
"Pray for us… we will need it! Thank you for your support!"
M.I disclosed this on his Instagram page on Sunday. The 41-year-old rapper revealed that he knew Eniola was his wife-to-be when they met in December 2020.
M.I Abaga's big announcement was met with many congratulatory messages and wishes. Mr Incredible used to be with Erica Okundaye, a former beauty pageant runner up.
M.I Abaga's love story with Eniola Mafe is indeed heart bursting, and everyone is counting down to their wedding ceremony later on in the year.
M.I Abaga and his fiancee Eniola Mafe
Here is a brief profile of who M.I Abaga's "mystery boo" Eniola Mafe is and other things you should know about the couple.
Based on data gathered from Eniola Mafe's social media pages, the beautiful young woman holds a Master of Arts degree from Georgetown University's School of Foreign Service in Washington, D.C.
Quite dynamic and a forward female, Eniola is the co-founder of SecureFarmer.com, a social enterprise that develops the next generation of farmers through precision data, mechanisation, and technology. And also the co-founder of The Women Collective, TWC.
A Global Leadership Fellow at the World Economic Forum, Miss Mafe, from 2013 to 2018, oversaw the Niger Delta Partnership Initiative (NDPI) foundation.
She was the former Africa Program Manager at Vital Voices Global Partnership in Washington. She previously worked for Women's World Banking in Ghana and Bank of America Merrill Lynch in New York.
Eniola is the Nigerian Ambassador for the Women in Africa Initiative and a member of the Nigerian Economic Summit Group's Technical Sub-Committee who has also served on several non-profit boards.
According to speculations, the couple had already been engaged since February 2021.
In April 2021, the award-winning rapper began to share dating advice, telling young lovers to build a friendship first before getting romantically involved with the other party.
M.I Abaga is a Nigerian rapper and record producer who rose to prominence in 2006 when his song "Crowd Mentality" became popular in Jos, Nigeria.
In close succession, he had his debut studio album Talk About It, was released in 2008. The LP was succeeded by MI 2: The Movie (2010).
Four years later, he released The Chairman as his third studio album. Abaga released the playlist Rendezvous in February 2018. In August of that year, he released his fourth studio album, A Study On Self Worth: Yxng Dxnzl.