Michael Jackson has made $2billion even in death!
The best-selling artist of all time, Jackson was named by Forbes "the highest-paid entertainer" twice during his lifetime.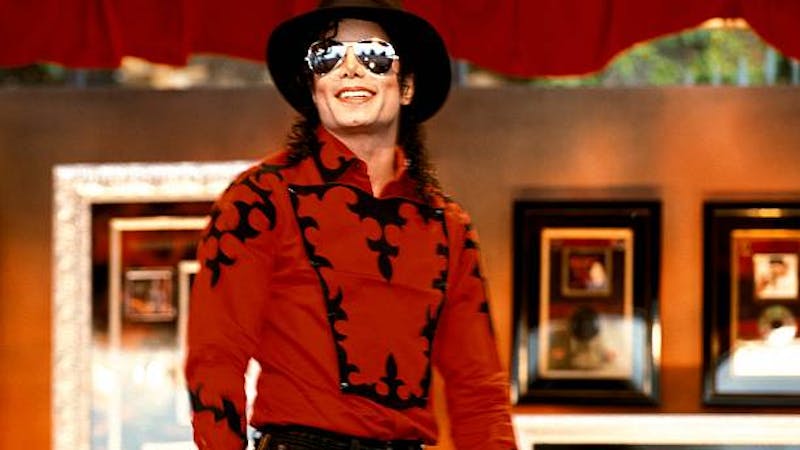 Popularly acclaimed "King of Pop" Micheal Jackson, who died June 2009, was one of the most influential music icons ever lived.
From screaming fans to millions of dollars in sales from albums and music tours. Michael Jackson amassed fame and success in huge lumps.
The King of Pop was so wealthy during his lifetime that he made an estimated 400 million units in sales. In an article by Bernadette Giacomazzo, Micheal's fame was described thus
Michael Jackson won 15 Grammy Awards.
"He also earned 15 Grammy Awards, a Juno Award, six Brit Awards, a Golden Globe Award, and 39 Guinness World Records, including the "Most Successful Entertainer of All Time."
And he's also one of the only musicians ever to be inducted into the Rock'n'Roll Hall of Fame twice (once as a member of The Jackson Five, and once as a solo artist)."
How much was Micheal Jackson worth in his lifetime?
According to Wikipedia, Over a four-decade career, his contributions to music, dance, and fashion, along with his publicized personal life, made him a global figure in popular culture.
The eighth child of the family, Michael made his debut in 1964 as a member of the Jackson 5.
Shortly after, he decided to go solo and made his first leap into stardom in 1971.
After sixteen years, Micheal released his album "Bad." Talking about a highly anticipated sound, the album had a track record of five US number-one singles: "I Just Can't Stop Loving You," "Bad," "The Way You Make Me Feel," "Man in the Mirror," and "Dirty Diana." 
In 1998, the album Bad won the 1988 Grammy for Best Engineered Recording – Non-Classical and the 1990 Grammy Award for Best Music Video.
It became the best-selling album worldwide in 1987 and 1988.
By 2012, it had sold between 30 and 45 million copies worldwide.
To document all the significant sales that Jackson had will be a long read. But in summary, the singer reportedly sold about  750 million albums.
Micheal was a famous eccentric person, so he lavished his earnings on the purchase of a $19.5 million ranch.
The legendary singer was worth an estimated $236 million when he died, though he owed roughly $500 million in debt.
After his death, a staggering 16.1 million of Jackson's albums sold in the US and 35 million albums worldwide, more than any other artist in 2009.
Thus, the "Billie Jean" star became the first artist to sell one million music downloads in a week, with 2.6 million song downloads. Thriller, number one in death.
That same year, in October 2009, the first posthumous Jackson song, "This Is It," co-written in the 1980s with Paul Anka, followed by a short documentary film on the rehearsals for the cancelled This Is It tour.
The film garnered a whopping $260 million worldwide and made history the highest-grossing documentary film ever.
Micheal Jackson's estate.
Micheal Jackson's Estate has made millions of dollars since his death in 2009
For a man described as nothing short of extraordinary, Micheal Jackson was quickly one of the most successful music legends. And his wealth and fortune were massive.
But a man surrounded by debts, court cases, and controversies even in death. Micheal's legacy has still proved to be something entirely born of nothing but greatness.
After his tragic death in 2009, there was a crazy surge in sales from the documentary film.  
On the heels of this " boom," that was when the Sony Music deal arrived.
Sony Corporation bought out Michael's share of Sony/ATV for $750 million.
In 2010, Sony Music signed a $250 million deal with the Jackson estate to extend their distribution rights to Jackson's back catalogue until at least 2017(it had been due to expire in 2015).
Sony's deal in March 2010 was the most expensive music contract for a single artist in history.
In 2016, Sony Corporation bought out Michael's share of Sony/ATV for $750 million. In 2018, they paid another $287.5 million to acquire his portion of the EMI Music Publishing catalogue 
Throughout Micheal's lifetime and death, he recorded up to $4.2 billion, Forbes reported in August 2018.
That same year Jackson's estate was worth $400 million. 
Last year, 2020 Forbes recognized Jackson as the top-earning dead celebrity each year since his death except 2012 (from 2013 to 2020).
Today in 2021, Forbes ranked Micheal as the third highest-paid dead celebrity at $75 million.
How much is Micheal Jackson's Estate worth?
According to reports, the estate was worth $482 million when he passed away in 2009. Although there were disputes about the actual worth primarily out because of the estate bill prepared, which was "far too high" for the heirs(Paris, Prince, and Prince Micheal Jackson junior)
In May 2021, Judge Mark Holmes ruled that the Michael Jackson estate was worth $111.5million.
Katherine Jackson and Micheal's kids
How much does Micheal Jackson make per hour?
Even in death, Micheal Jackson is still worth a fortune. According to Party Casino, Micheal Jackson earns $6,849.32 per hour and $60,000,000 per year.

Jackson's estate receives most of the money. It goes to charity, tax and his mum Katherine and upkeep for his three children.

0