Mo Abudu is Forbes's 98th most powerful woman in the world.
Founder of one of Africa's most thriving networks Ebonylife TV, Mo Abudu has joined the club of the most powerful women in the world.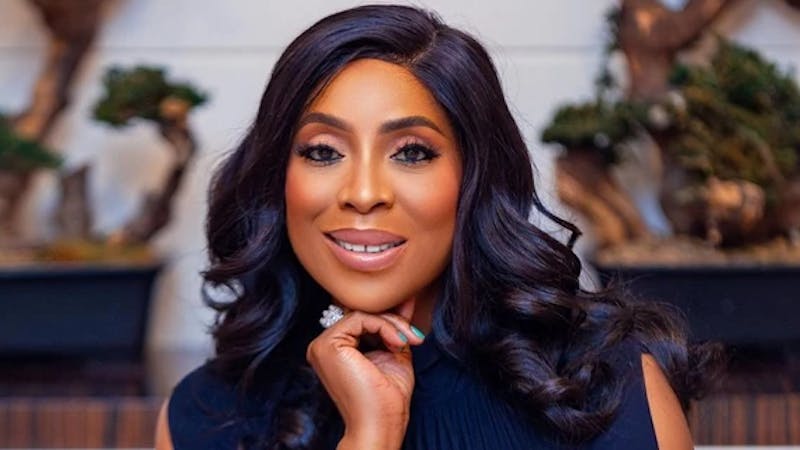 CEO of Ebonylife TV Mo Abudu has been announced as the 98th most powerful woman in the world.
Mo Abudu is the founder of Ebonylife Tv.
On Wednesday 8 December, Forbes released its 18th annual list of 100 power women which includes 40 CEOs, 19 heads of state, an immunologist and, for the first time in more than a decade, a new No. 1.
The CEO of Ebony Life TV Mo Abudu and media mogul was named the 98th most powerful woman in global media. Recognized for her successful network Ebony Life TV that airs in more than 49 countries across Africa as well as the UK and Caribbean.
In the course of her career as a media mentor, presenter and CEO and under her leadership Ebony Life landed major partnerships with Sony Pictures Television, AMC Networks and streaming giant Netflix.
Mo Abudu is a media mogula and philanthropist.
Recently, in a ground shattering feat as Ebony Life TV became a case study to be taught at Harvard Business School to over 1,000 MBA students, as a part of the Required Curriculum Classes for first-year students.
Mo Abudu is recipient of many awards and recognition.
A recipient of numerous awards and honorary titles, the 57-year-old was recognized for outstanding services to broadcasting and enterprise, by the University of Westminster in London. She was presented with an honorary degree of Doctor of Arts.
In 2016 the founder of Nigeria's biggest network was listed on Business Insider's Top 100 business visionaries  becoming the only African on the list with a ranking of 56 on a list of 100 people from all over the world.
By June 18, 2019 Mo Abudu was announced as the Chair of the 47th International Emmy Awards Gala in New York. No Abudu's position on Forbes list 100 was well deserved.
On this year's list the first is American novelist Mackenzie Scott, followed by US Vice PresidentKamala Harris, Christine Lagardefrom France,Mary Barraand Melinda French Gatesfrom the United States. No Abudu is not the only Nigerian female on the list, Nkonjo Iweala made the list with position 91.