Nigeria lifts Twitter ban after 7months of suspension
The Federal Government announced the lifting of the ban after getting approval from the President, Muhmadu Buhari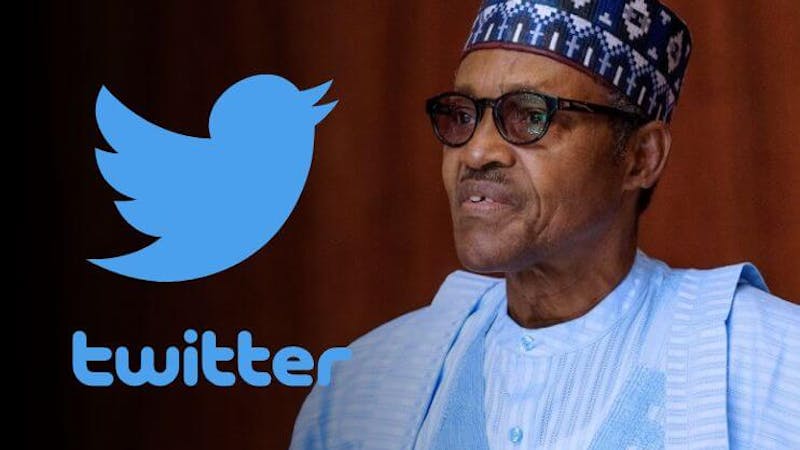 Today, January 12, 2022, the Federal Government lifted the Twitter ban months after it announced a suspension on the social media platform.
The decision was revealed by the Chairman Technical Committee Nigeria-Twitter Engagement and Director-General National Information Technology Development Agency (NITDA), Kashifu Inuwa Abdullahi, CCIE.
In a statement on Wednesday, Kashifu Inuwa Abdullahi said the suspension was lifted after an agreement by Twitter to establish "a legal entity in Nigeria during the first quarter of 2022".
Abdullahi headed the Nigerian team that negotiated with Twitter.
Aside from establishing offices in Nigeria, the Nigerian government has said Twitter also agreed to pay applicable tax in the country and "appoint a designated country representative to interface with Nigerian authorities."
Announcing the lift of the ban Abdullahi said "The Federal Government of Nigeria (FGN) directs me to inform the public that President Muhammadu Buhari, GCFR, has approved the lifting of the suspension of Twitter operation in Nigeria effective from 12am tonight, 13th January 2022," 
"The approval was given following a memo written to the President by the Honourable Minister of Communications and Digital Economy, Prof Isa Ali Ibrahim.
"In the Memo, the Minister updated and requested the President's approval for the lifting based on the Technical Committee Nigeria-Twitter Engagement's recommendation."
Since the Twitter ban in June 2021, users had to resort to using VPNs.
Since the announcement was made Buhari has been trending on Twitter with 25.5k tweets at the time of this article.
Many Nigerians have also taken to the app using VPNs to respond to the new development.
Take a look at some reactions online.
@SMithiE: They said FG has lifted the Twitter ban.
Can't wait for Buhari's first tweet. The ratio go too mad.😭😂
@ObongRoviel: If i be Buhari or him Handler my first tweet go be "Try me again and see"
@thechiaman:I want to thank Buhari for bringing Twitter to Nigeria.
@TheBlackOla: Farewell greetings to my dear Nigerian brudas & systas scattered across the diaspora since the last 222 days. Some in UK, Brazil, Malaysia, myself in Netherland & more will be having an homecoming feast by 12am in Nigeria today, just hoping Buhari will come o, because😂😂
@yourbelovedbabe: Twitter ban has been lifted keh?
Do you mean I am leaving Germany by 12 midnight ?😒😒 
Buhari Nigeria
@IamUncleMark: Dear Buhari, you dey forget the cryto ban ni 😑
@Thinnygram2:Here wondering what Buhari first post will be like. CMs will be chaotic.
President Buhari's tweet was deleted by the platform as hateful speech.
Why was Twitter banned in Nigeria?
During the Endsars uproar beginning in June, Nigeria banned Twitter days after the platform deleted a remark from Buhari's account, provoking heavy backlash from the public over freedom of expression in Africa's most populous country.

However, Nigerian officials defended the ban saying Twitter was used to promote fake news and for destabilizing activities.

Ever since the ban, Buhari's government and Twitter had ongoing conversations over a list of conditions for ending the suspension, including discussions on taxes, content, and registering locally in Nigeria.

Delivering a speech to Mark Nigeria's independence day, The president of Nigeria Muhammadu Buhari said

"The issues are being addressed and I have directed that the suspension be lifted, but only if the conditions are met to allow our citizens to continue the use of the platform for business and positive engagements,"

In November last year, Information Minister Alhaji Lai Mohammed also spoke on the pending Twitter suspension saying;

"Correspondence between us and Twitter had reached an advanced stage.

 "We have a few more issues to resolve. Out of about 12 conditions, Twitter has been able to meet 10.

"Very soon, all issues will be resolved in a way that will be good for both our country and Twitter."

0