Nigerian Comedian Bovi speaks on being banned from the U.S
Famous Nigerian stand up comedian Bovi is one of the country's biggest personalities.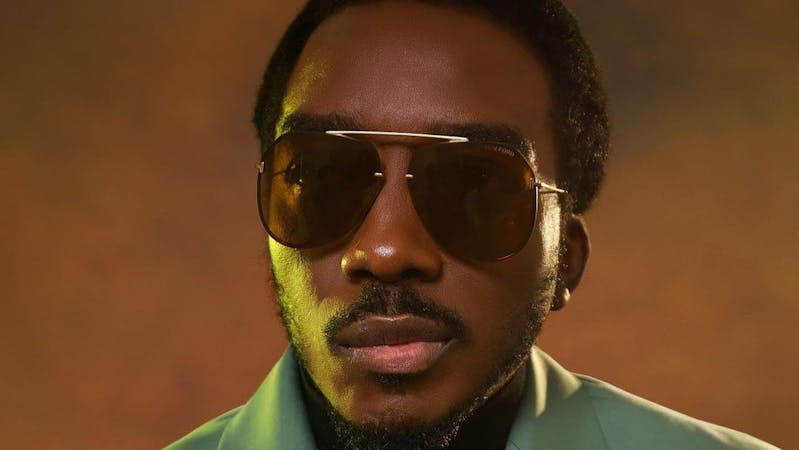 Nigerian celebrity comedian, Abovi Ugboma, revealed on Tuesday, April 26, 2022, that he has been banned from entering the United States of America.
The stand-up comedian and skit maker disclosed this while replying to questions from fans after he hosted a Question and Answer segment on his Instagram story.
According to Bovi, he was banned from the country after he had an unnecessary clash with a visa-issuing officer and got labeled.
42-year-old comedian Bovi first spoke about the ban when a fan asked him to come to Massachusetts to perform.
"I'm banned in the USA," the father-of-three replied.
Then, another fan asked him if he intended to leave the country and he replied, "I am a citizen of the world. Except for Yankee where I'm banned."Except for Yankee where I'm banned." Bovi said to further confirm his initial statement of being banned.
Explaining the reason for the ban, Bovi blamed it on 'ill luck' and 'Ego clash"
" Ill luck. Met a charity-like visa-issuing officer. Egos clashed. I was labeled."
Recall that in February of this year, the Edo State-born comedian Bovi explained that he was almost harassed for stealing at a London hotel.
Taking to his Instagram stories the standup comedian explained how he told officials at the London hotel to 'google' him during the interrogation, to save himself.
Bovi narrated that he was simply trying to check into a hotel in London and on arrival, he was asked to present the card he used in booking the room.
Nigerian Comedian Bovi Ugbona
Bovi reiterated that he made it clear to the hotel that his wife, using her card, helped him book the hotel and she was in Nigeria.
However, it appeared his explanation did not make the situation better as they thought he was trying to steal. The comedian further noted that the matter escalated when his card declined. To save himself from the situation, Bovi revealed that for the first time in his life, he used the word 'google me.'
The comedian wrote, "Simon Leviev did spoil everywhere o. Tryna check into a hotel in London and they insist I present the card that was used for the booking.
"I tell them it was done for me by my wife and she's in Naija. That made it worse. They think I'm stealing. Then to crown am my card dey decline.
"For the first time in my life, I said the words 'google me'."
In his Q&A, the comedian also addressed the rumored beef with fellow comedian, Ayo Makun, popularly known as AY. When asked by fans why he and AY don't perform at each other's show, the comedian threw a jab about American comedians.
"Have you ever seen Chris Rock at a Henry Hart show?" Bovi replied. Another fan asked why he, Buchi, and Bright refused to relate with AY, he said "AY is too black and he refused to bleach"
Bovi is one of Nigeria's biggest standup comedians in the industry and among the top 10 list of richest comedians in Nigeria.
He started his career in 2007 but didn't get his big break till 2008 during his gig at Nite of 1000 Laughs organized by Opa Williams. And by 2013 Bovi had his first stand-up special held at the luxurious Eko convention center.
Five years later Bovi began a series titled "BACK TO SCHOOL" in 2018 which he uploads on his YouTube channel. Bovi has worked alongside other Nigerian comedians such as I Go, Dye, I Go Save, Basketmouth, Buchi, Odogwu, Okey Bakassi Julius Agwu, and many others. 
He is married to Kris Monye Ugboma who is a mother to his three children; David Ugboma, Elena Ugboma, and Peter Chuchu Ugboma.
The couple wedded on September 19, 2009.