Nigerian Comedian Maraji welcomes baby boy with hubby
The comedian and Instagram lip syncher Maraji announced that she was expecting a baby with her Ghanian husband in 2021.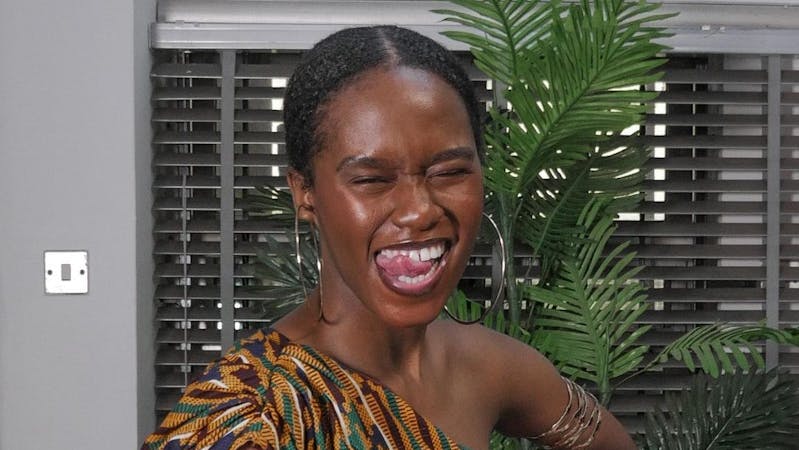 Nigerian comedian, lip syncher and skit maker Maraji has welcomed a baby boy with her husband.
On Thursday, April 21, 2022 the popular instagram skit maker broke the beautiful news on her Instagram page. Posting a video of her baby's hands on the gram she wrote.
"21/04/22 Jayden Mensah. Fam , I respect women ooh," she captioned the video.
Recall that the famous Instagram lipsyncher Maraji confirmed rumours of her pregnancy in December 2021 with a video of her dancing with her obvious belly bump.
To further confirm the news, she shared a photo of her baby bump on her Instagram story, writing, "I feel like person wey don too chop still cannot believe there is someone in there."
Maraji also confirmed her husband to be the same man who broke her heart back in 2020, which she shared in a post made in September 2020.
The comedian in September 2020, broke down in tears on social media as she recounted how her partner dumped her.
"Recently I was dumped by my ex for no reason. Apparently, he likes someone else. It has been a tough month because it happened just last month. It has been a tough month," she said.
However, in March 2022, Maraji divulged that she married the same man who broke her heart and made her weep on social media two years ago. She made this shocking revelation during a question and answer segment via Instagram stories.
A fan had asked if her current hubby was the same man she was married to.
"Aunty Gloria remember that time you were heartbroken, was it your current hubby," 
To everyone's amazement, Maraji answered in affirmative.
"This same guy, this same housemate of mine, na em break my heart. I would have given you guys the full story but let's just move past it," she said.
Maraji is one of Nigeria's biggest Instagram comedienne and skit maker. The Edo State comedian is a graduate of Covenant University. She came into limelight after a friend posted her lip sync video of Nicki Minaj's song on Instagram.
The video became a viral hit and subsequently Maraji made a lip sync video of, Reekado Banks single 'Sugar Baby'.This time, the video was reposted by Reekado Banks on his Instagram page and people started trooping to her Instagram page.
Anyone who has watched Maraji's skits can attest to her natural talent for making people laugh their hearts out. The 25year old Maraji is an influencer for major brands like DSTV, OctaFX, Master Card Foundation and others.