Nigerian singer, Timaya clears the air over hit and run allegations
The father of 4, Timaya released a press statement to clear the air about the hit and run issue, debunking rumour of his arrest.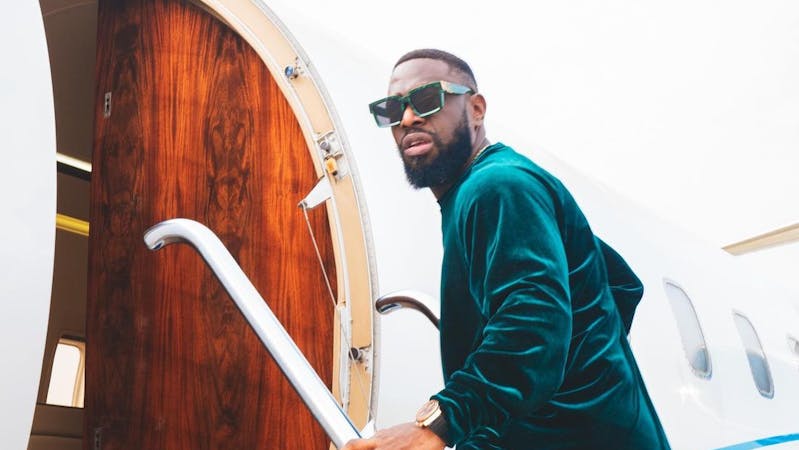 Recently, Nigerian singer, Inetimi Alfred Timaya Odon aka Timaya came under heat after he was accused of a hit and run that left his "victim" injured and hospitalized.
In fact news of his alleged arrest and detainment by police began to make rounds on social media. However, Timaya released a statement giving his account of the hit and run allegation involving him and a lady.
The music star went on social media, using the Instagram live feature to clear the air about the pending allegations against him. According to the Ogologogoma singer, he hit the vehicle of a lady; she alighted from her vehicle and confronted him about it, while they were having an alteraction he fled the scene when he noticed four aggressive-looking guys tried to accost him in the vehicle.
In his attempt to flee, the lady, still hold his rear view mirror was hit and sustained injuries which landed her in a hospital. In a lengthy post the music star, Timaya apologized to the lady via a press statement
Timaya further added that he was not arrested as popularly perceived but went to the police station to write his statement about what happened.
Recall on Wednesday, March 2, 2022, Nigerian singer, Timaya Inetimi Odon(stage name is Timaya) was accused of bashing a lady with his car and running away afterward at the Ikate area of Lagos state.
According to an Instagram user, named Osinubi Omowunmi, who raised the alarm of the incident, she claimed the victim involved was her sister.
Omowunmi further claimed that the singer Timaya, ran into her sister's car and when he was confronted, he also bashed her(Omowunmi).
In an Instagram post via her page, Omowunmi wrote about the "supposed" terrible attitude of Nigerian celebrities, especially during incidents they are responsible for. She further stated that the Ogologoma singer nearly killed her sister.
 "These celebrities and how they behave. Timaya nearly killed my sister this morning. He hit her with his car and run at Ikate a few hours ago."
 This heartless human was asking for a number and she told him he would block her. Instead of @timayatimaya to do the needful, he hit my sister with his car and ran away."
The victim's sister further added in her written post on Instagram that her sister had been injured and then hospitalized and in serious pain.
She also added that Timaya had blocked her after she sent him a message about taking care of the medical bills incurred by his alleged hit and run.
"She is at the hospital right now in serious pain and the funniest part is that I messaged him on Instagram to do the needful, but this wicked fellow blocked me after reading my message."
Timaya's Profile
Born Inetimi Timaya Odon (born 15 August 1980), aka Timaya, is a Nigerian singer and songwriter from Bayelsa state. 
The founder of DM Recordings Limited, 41year old Timaya began his solo career began 2005 with the release of "Dem Mama", which also appeared on his debut album, True Story released the following year. His second album Gift and Grace was released in 2008.
Gradually Timaya's fame spread and gained further visibility and international prominence through his third studio album De Rebirth—released in partnership with Black Body Entertainment for its lead single "Plantain BoyNigerian.
Later, Timaya released Upgrade, which spawned hits "Bum Bum", "Sexy Ladies", and "Malonogede". The Nigerian celebrity music state has paid his dues abs earned   several notable awards and nominations including four Headies Awards wins, 2 and AFRIMMA Awards wins