Obi Cubana dashes Tunde Ednut N5M, 6 Cows for birthday
Billionaire business man, Obi Cubana is at it again as he gives Tunde Ednut surprise birthday gift.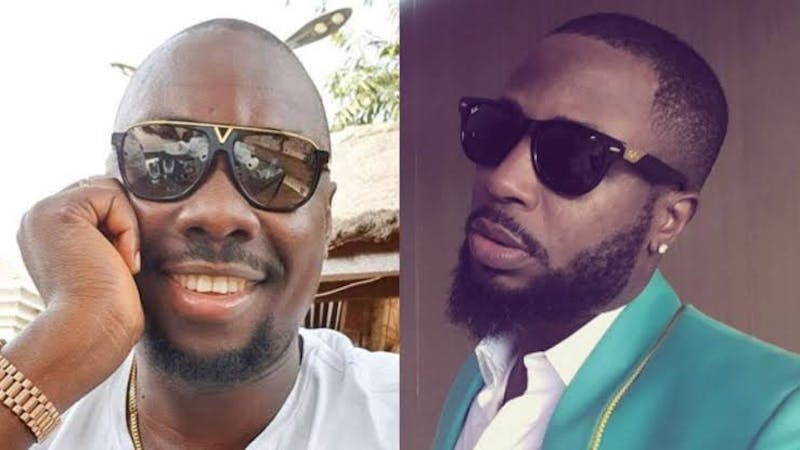 In preparation for birthday celebration in 3states, Tunde Ednut's birthday might be about to repeat history as the party to remember as it rains gifts  today.
A video of billionaire socialite, Obi Cubana is also seen showering Tunde Ednut with 5 live cows.
Nigerian social media influencer, Tunde Ednut with a massive following of 2.7M  appreciated businessman Obi Cubana for giving him N5 Million and six cows to celebrate his birthday.
He wrote: "I ain't doing no gad damn giveaway with this one. At least this one has covered the cost of the car I bought to give out to a lucky person at the LAGOS LOCATION on Saturday. Choooooooooiiii"
Many celebrities wished Ednut happy birthday in many videos.
Korra Obidi wrote:
Special birthday shoutout to @mazitundeednut @mufasatundeednut
The undefeated king of media entertainment. Love you and thank you for all you do for me.
In Owerri, fans went as far as getting a cow and inscribing his name on it.
The  the birthday celebration is slated for Saturday, January 22 in Abuja 
Many have also thanked Obi Cubana for the show of love towards Tunde Ednut.
The billionaire's gift to Tunde Ednut has left fans and netizens in awe at Obi Cubana's display of wealth.
Obi Cubana is a wealthy business tycoon.
Obi Cubana's two displays of wealth that shook Nigeria.
1. Obi Cubana's mum's 3 day carnival:
Last year, 2021, Obi Cubana, chairman of Cubana groups made headlines during his mother's burial event in Oba Anambra.
Several videos went viral that showed celebrities, business people and politicians spray money indiscriminately during a concert held after the interment of the deceased.
Naira notes were stacked, trampled upon, thrown around in such a manner that many began to wish the fresh mints would have wings and locate their pockets. With about 400 cows donated, the funeral turned into an idolatrous display of money.
2. Obi Cubana offers to sponsor street hawker's education
Obi iyiegbu recently offered to sponsor Ekuma Jeremiah, the young hawker, who gave money to prisoners.
The King of night life, billionaire entrepreneur, businessman and popular socialite, Obi Iyiegbu, in an interview with Daddy Freeze offered to sponsor the young boy's tertiary education in any institution of his choice.
According to Punch during the short Instagram live interview, Obi Cubana said, "Love should be shown in our actions and not just in our words. I want to meet the young boy who despite being a hawker, gave N100 notes to people in a prison van and was not even aware that he was been filmed by a concerned passerby who was driving on the same road.
"I would do whatever he wants for him, and by God's grace, when he is done in school he would get a top-level position at any of my organisations, and if he, however, finds a higher calling, he is free to do as he pleases. The most important thing is that I want him to know that he now has a mentor who would guide him through this tough world."
The extravagant display of wealth last year has attracted the investigative eye of the NDLEA and government as to his source of income.
Last week he was detained and questioned for several hours on basis of drug trafficking by NDLEA.
Recall that last year, Obi Cubana was detained by EFCC detained by EFCC for verified reasons such financial fraud.
Obi Cubana was released 72 hours laterreleased