Obi Cubana gets into trouble with EFCC!
Serial investor and business man, Obi Cubana was arrested by the EFCC on Monday, 1st of November, over money laundering and tax related allegations. Obi Cubana is not the first socialite to come under close scrutiny by the EFCC.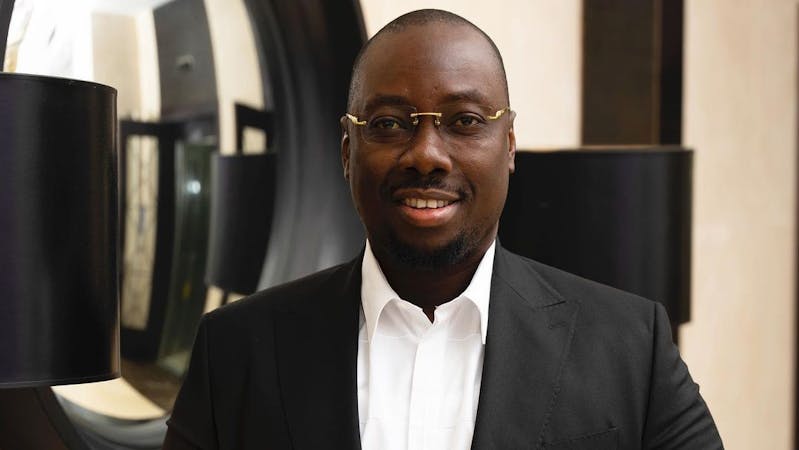 On Monday, 1st of November, renowned businessman and socialite Obinna Iyiegbu, aka Obi Cubana, was reportedly detained by the EFCC in Abuja for alleged money laundering and tax evasion issues by the Cubana Group. Other allegations include the abuse of the naira in public places.
Although specific details of the case are a bit sketchy, the spokesperson for the EFCC, Wilson, said he had not yet been briefed on the matter.
Later on, the EFCC disclosed that they only invited the influential businesses man for some questioning.
The new story garnered reactions from concerned Nigerians and celebrities like Davido and Obi Cubana, Chief priest, who took to social media to express dissatisfaction.
Obi Cubana is not the first celebrity to be accused with various allegations from the EFCC.
Tuesday, May 12, 2020, E-money was brought in and interrogated for six long hours, following reports on the abuse of using police escorts. EFCC also arrested Nwata Anayo on the grounds of an $8.5million fraud.
After much deliberation and court arraign, the Financial crime commission dismissed the case.
EFCC admitted to having no evidence based on the leveled allegation against the Abia State businessman. They further claimed that all allegations were made based on mere suspicion after receiving the accused's bank statements.
What's Next for Obi Cubana's case with EFCC?
The Financial crimes commission has reportedly said that they will not hold the business man beyond the 48 hour mark. If he stays beyond the time then he will need to be charged to court. At the moment the EFCC has not charged Obi Cubana with any crime, so he should be out before Wednesday.
How did Obi Cubana become so popular?
You would recall that the extravagant entrepreneur Obi Cubana came under the public's eyes after holding a lavish 3-day burial party in honor of his 76-year-old mother, Ezinne Iyiegbu, in Oba, Anambra State, in July. 
The grand ceremony, featuring Nollywood stars, Kanayo .O. Kanayo, embattled super Police officer Abba Kyari, friends, and business associates.
The funeral carnival turned Obi Cubana into an overnight sensation with different memes and tales about the intimidating display of wealth by friends and associates of the businessman on social media.
Obi Cubana and embattled Abba Kyari at his mom's burial ceremony in Oba Anambra and Kanayo Kanayo
Since the event, Mr Obinna has become an inspirational figure granting interviews and sharing stories of early life and steady rise to prominence.
In his interview with BBC Pidgin, the graduate of political science, Mr Obi disclosed that he had participated in the one year National Youth Service Corps in Abuja in the year 1999.
At that time he decided to enter into the real estate job where he had his first big break of 1million after a house furnishing contract.
"We do [di job] well o, e dash me N500k...inside di job my profit kom be like N600 and something [thousand], so na N1.1m be that."
The Anambra business mogul explained the major secret behind his financial empire " God no give you money, na hard work", he told BBC.
What is Obi Cubana's net worth?
Mr Obinna Iyiegbu is a serial entrepreneur who has various affiliations to a chain of businesses. The 46 year old is estimated to be worth $500 million at the time of this report.
Little wonder he has been under close scrutiny recently.
What is Obi Cubana's source of income?
 Obi Cubana is the Chairman of Cubana Group. It is a hospitality club that has provided all round entertainment and comfort since 2009. Established in Owerri, Imo State capital, Obi Cubana's business has spread its tentacles across the country, Lagos, Enugu and Abuja.
The Chairman's Cubana Group includes;
•Crave Cubana
•Pablo Cubana
•Grand Cubana Hotels
•Opium Cubana
•Cubana Nightclubs
•Gustavo Cubana
•Cubana Leisure Outfits
•Rolex Hotels
Who is Obi Cubana married to?
The influential entrepreneur is married to the founder of KIEK Foundation, Ebele Iyiegbu who is a Lawyer by profession, and their union is blessed with four sons.
Obi Cubana is married to Ebiele Iyiegbu, the founder of KIEK Foundation
How much is the Cubana club worth?
According to reports, all clubs that are spread across the states of Nigeria are worth more than $2 billion.