Olamide hints at retirement after 12 years of making hits.
YBNL Nation's chairman Olamide Baddo Sneh may be taking a back seat from actively putting out music after 12years of creating mega hits.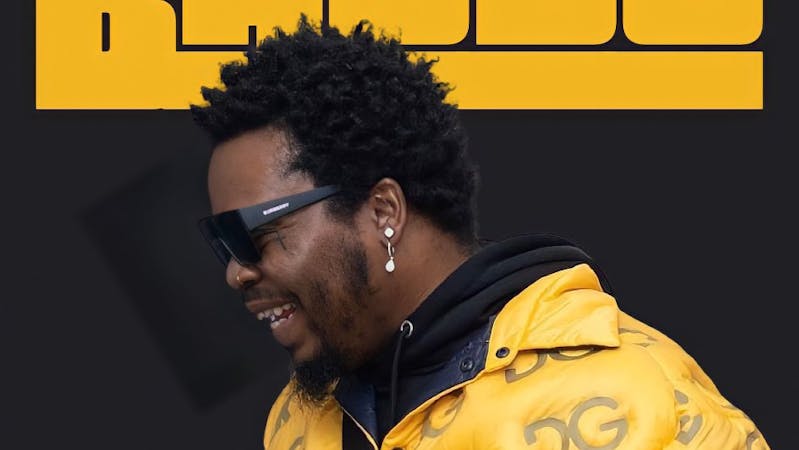 YBNL record boss, Olamide baddo sneh is a Nigerian rapper who has paved the way for many street talents to take the front seat in the entertainment industry.
 Olamide recently announced a probable exit from the spotlight to recline into a managerial seat. Announcing on Saturday, February 5, his upcoming album, "Unruly" Olamide disclosed that this might be his last major music project.
Olamide, who stated this on various social media platforms, said the album was "95 per cent ready".
The YBNL founder and rapper, who has been active in his music career which began in 2010 said no date has been fixed for the release of the album.
He simply said: "Next Album = #Unruly 95% ready, Release date = I don't know. Taking my time to make it the best ever… probably my last album."
32year old Olamide emphasized his probable decision to retire actively rapping while he would be releasing a few music and sound singles once in a while.
"I'll drop singles once in a blue moon when I feel like it…," he said.
The YBNL boss also acknowledged his success saying, "it's been a mad ass run! giving albums back to back.
Olamide is one of Nigeria's most influential musician. Like Don Jazzy, Olamide has bridged the gap between young talents from the ghetto and a platform. 
Many believe that Olamide continued the journey that Dagrin-who, unfortunately, died in a ghastly motor accident started. Late last year, Olamode was instrumental in the viral hit song " Zazoo Zeh" by Portable after he featured alongside Pocolee.
Olamide is the chairman of YBNL Nation
Olamide's profile
Born 15th March 1989, Olamide Gbenga Adedeji professionally known also as Olamide Baddo, BaddoSneh or simply Baddo) is a Nigerian hip-hop recording artist.
The talented rapper who fuses Yoruba and English in his records broke into the Nigerian music scene with the release of  debut single, "Eni Duro," in 2010-In, the same year he performed at The Hip Hop World Awards
Olamide forged ahead by releasing his debut studio album Rapsodi in 2011.
At the time of his studio album release, Olamide was signed to ID Cabasa's Coded Tunes and managed by Toni Payne
However, in 2012 he left the record label to start producing his songs under the imprint YBNL Nation-Olamide released his follow-up album under his brand.
The album was followed up by supporting singles such as; "First of All," "Voice of the Street," "Stupid Love," and "Ilefo Illuminati." 
On 7 November 2013, he released his third studio album Baddest Guy Ever Liveth-with album singles; "Durosoke" and "Yemi My Lover." In July that same year, Olamide became the first Nigerian to sign an endorsement deal with Cîroc.
Olamide has done well for himself in the past decade while boasting of a whopping networth of 10.5 million dollars cementing him in the list of the most influential and most affluent artists in Nigeria.
Olamide's YBNL Nation is one of Africa's biggest record labels and is worth a rough estimate of $40 million.
The homegrown rapper has taken several artists under the wings of YBNL Nation, and many of them have gone on to become sensational artists-gracing the Nigerian airwaves with quality music.
For instance, Fireboy DML, who is signed to YBNL Nation, entered the Nigerian music industry with his afro country song, "Jealous," in 2019 and has gone on to collaborate on his latest single, "Peru" with Ed Sheeran.
Other artists signed under Olamide's YBNL Nation are; Lil Kesh, Viktoh, Chinko Ekun, Lyta, Adekunle Gold, DJ Enimoney, B.Banks, Xino, etc