Oscar winner, Will Smith tenders apology to Chris Rock
"Violence in all forms is poisonous and destructive". Will Smith wrote in his apology note.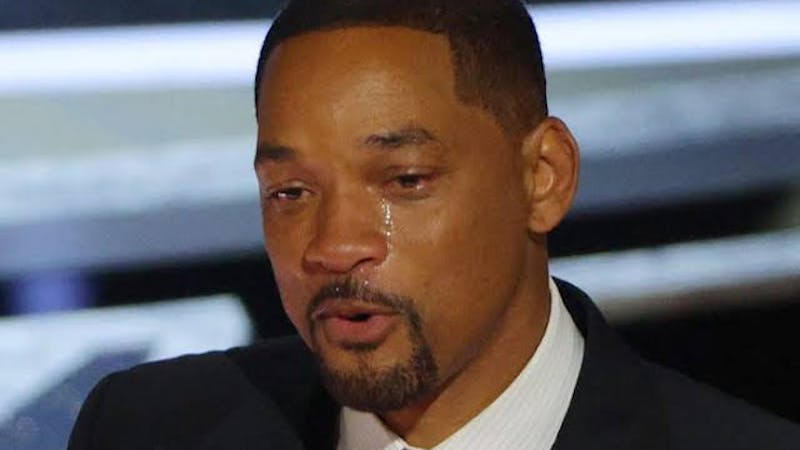 Will Smith has tendered an apology for hitting presenter Chris Rock at Sunday's Academy Awards.
In a post on Instagram in the early hours of Tuesday(, Smith called his behaviour "unacceptable and inexcusable." in a lengthy caption.
According to Smith's note,  jokes at his own expense are okay, but jokes about his wife, Jada's condition, is a huge trigger that led to his emotional outburst. The actor further issued a public apology to the comic Chris Rock for physically assaulting him onstage at the Oscars.
"I would like to apologise to you, Chris, publicly. I was out of line, and I was wrong. I am embarrassed, and my actions did not indicate the man I wanted to be. There is no place for violence in a world of love and kindness."
Smith added in his post that "Violence in all forms is poisonous and destructive."
He also included in his note an apology to "the Academy, the producers of the show, all the attendees and everyone watching around the world," as well as the family of tennis stars Venus and Serena Williams and those involved with the film for which he won his best actor award on Sunday.
The 53-year-old actor expressed deep at his actions which have dented his reputation and that of actors in Hollywood.
"I deeply regret that my behaviour has stained what has been an otherwise gorgeous journey for all of us," he wrote. "I am a work in progress."
Will Smith walks up to Chris Rock and hits him.
Why did Will Smith slap Chris Rock?
On Sunday, March 27, 2022, the 94th Oscar awards took place. It was an uplifting night pregnant with hope and love until Smith stormed the stage and struck comedian Rock in the face.
The moment came after Rock made a seemingly "insensitive"  joke about Pinkett Smith's shaved head.
While presenting the award for best documentary, Rock jokes, "Jada I love you, 'G.I. Jane 2,' can't wait to see it."
The camera cuts to an unamused Pinkett Smith, who has been open about her struggle with alopecia, an autoimmune disorder that leads to hair loss.
"That was a nice one," Rock said, responding to the joke not going over well.
Rock then said, "Oh uh," and laughed as Smith walked toward him on stage and shockingly slapped Rock.
According to CNN reporter Stephanie Elam, who was in the audience, she could hear Rock getting hit. Smith said twice during the incident, according to Elam, "Keep my wife's name out of your f***ing mouth!
Rock's joke quoted the 1997 film GI Jane, where Demi Moore played the title role with a shaved head
What did Chris Rock's joke mean?
Rock's joke quoted the 1997 film GI Jane, where Demi Moore played the title role with a shaved head.
Expressing her distaste, Pinkett Smith rolled her eyes at the comment, while Smith, who appeared to laugh and clap his hands initially, was seen on stage, walking up to Rock.
The comedian, Rock momentarily looked shocked after the altercation but told the audience: "That was the greatest night in television history."
Following the ceremonies night, the Academy Awards tweeted a short statement about the on-stage incident: "The Academy does not condone violence.
Tonight we are delighted to celebrate our 94th Academy Awards winners, who deserve this moment of recognition from their peers and movie lovers worldwide."
According to Variety news, the  Los Angeles Police Department later said Rock had "declined to file a police report" following the event.
After the incident, Rock handed over the best documentary prize, which was why he was on stage. Chris Rock is yet to comment further on what happened publicly.
Moments later, Will Smith was called up for his award win as Best Actor for King Richar. Soon after, Smith said Richard Williams was a "fierce defender of his family" and that he was "being called on" in his life "to love people and to protect people.
However, the Oscar academy