Paul Rudd: All you need to know about the sexiest man in 2021
Paul Rudd never imagined that he would join the league of sexiest men alive. Truth be told no one expected it too. Guess humility is the new sexy!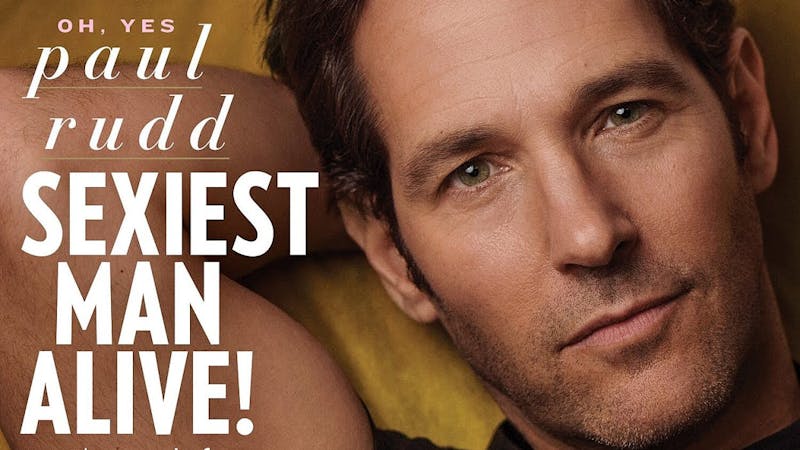 One of Hollywood's finest, Paul Rudd is loved by many.
Is it the boyish smile or the flawless skin?
From his well established acting career to his sweet sense of humour and humility, Paul indeed has it all
Paul Rudd is People's Magazine sexiest man alive 2021
After a long wait: Paul Rudd was announced People Magazine's sexiest man of the year!
Talk about the shock and how no one saw it coming. Paul Rudd dethrones the 2020 King of Sexiness, Michael B. Jordan
On CBS The Late Show on Wednesday, Nov. 9, Steven Colbert announced Paul Rudd, aka Ant-Man as the recipient of the People's magazine annual honor.
Paul Rudd is featured on the cover of People's annual Sexiest Man Alive issue.
Stealing the hearts of many with his green eyes, ageless body, and a disarming smile, Paul Rudd had this to say
"When I think about myself, I think of myself as a husband and a father, like I'm that. I hang out with my family when I'm not working. That's what I kind of like the most,'' he said.
He said he had to read the email twice when he received the news, and his first reaction was
"Oooh, get ready for outrage."
Talking to the People's Magazine, the actor disclosed that despite fame and success in Hollywood, he is content with his wife of 18 years Julie,53, and their 2 kids, Jack, 17, and Darby, 12.
The Ant-Man says he hopes to row with George Clooney, Brad Pitt, and Michael B Jordan now that he has joined the sexy club.
Paul is married to Julie and they have 2 kids
Who is Paul Rudd?
Paul Rudd is a 52-year-old American actor who debuted in the 1995 romantic comedy " Clueless". He was also part of the TV series "Friends", "Anchorman: The Legend of Ron Burgundy" and This Is 40.
Paul has earned accolades for his rib cracking sense of humour and vampire genes that leaves him ageless.
If you remember Ant-Man in the 2015 Marvel Cinematic Universe, then you can look forward to seeing Paul in "Ant-Man and the Wasp: Quantumania" 2023.
Appreciated for his versatility and acting prowess spanning across 4 decades, Paul is a legend in the making.
Here are a few things to note about Paul Rudd.
•Rudd will be seen next in the film Ghost busters: Afterlife," which premieres this month, as well the Apple TV Plus series "The Shrink Next Door."
•The 52-year-old was nominated in 2012 for Best Cast Ensemble in The Perks of Being a Wallflower
•In 2013 -2016 he was nominated twice for Best Actor in a comedy and Best Actor in an action film for This is 40 and Ant-Man respectively.
•Paul Rudd was the 9th highest paid actor on Forbes list after earning a whopping $41million in 2019. 
•The actor received a star on the Hollywood walk of fame on July, 1st, 2015.
•Married to Julie Yaeger in 2003, Paul and Julie have 2 kids together 
Paul Rudd, the sexiest man alive is worth $70million
•According to Celebrity Net Worth, Paul Rudd is worth $70 million, 
•Also according to Forbes
Rudd's deals in the Marvel Universe include a percentage of profit, meaning he made eight figures from both 'Avengers: Endgame' and 'Ant-Man.'
The veteran actor also has roles in smaller films 'Ideal Home' and 'The Catcher Was a Spy.'