Popular skit maker, Isbae U responds to sex for skits allegation
Popular skit maker was dragged on the streets on Twitter on Sunday following sex for skit allegations from a young lady.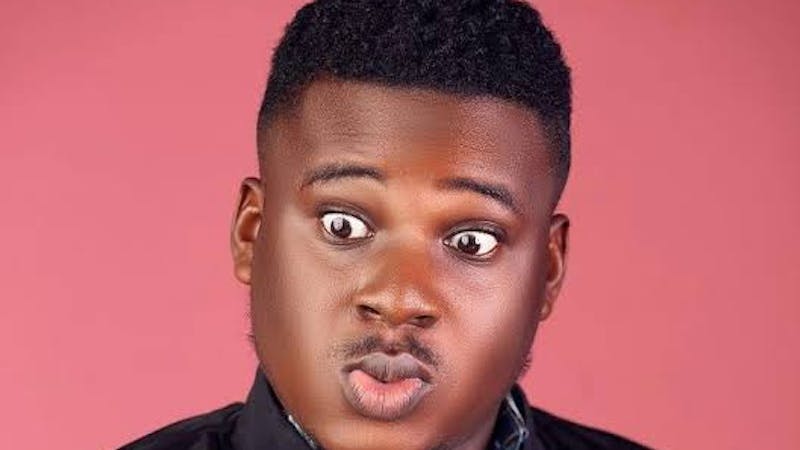 Adebayo Ridwan Abidemi popularly known as BaeU, Isbae U or just BaeU by teeming fans, has recently been accused of demanding sex from ladies before featuring them in his skits.
On Sunday, Isbae U became a trending subject of conversation, topping social media trends especially on the birdie app with over 10,000 tweets.
Isbae U was further dragged after a popular gossip blog on Instagram received and posted screenshots of evidence from the ladies who spoke about their various encounters with him.
This sex for feature labelled against the skit maker caused quite a steer on online.
The Instagram skit maker who went viral during the lockdown began his comedy career in 2017. 
Reacting to the accusation on Monday, the IG skit maker in a video via his Instagram page on 31, January 2022 took full responsibility for the allegations leveled against him.
"I am here because of those that love me and I have let down. I have received all the stones thrown at me. I am human. I'm not here to blame anyone for what's happening, anyone but myself," he said.
Isabel U, who explains how heart broken he is and devastated, pleaded with fans to move on from the incident.
The skit maker further added that claims from lady who said he destroyed her relationship was baseless as it was consensual
"I remember this girl clearly, she was a girl that leaves around my street on the mainland a very long time ago. I was new to all these, she came around. She had fun, we had sex.
Isbae U has also pleaded that he just wants to create content, make his audience happy and make more money.
"After all these, I pray and I hope that I go back to making more skits for people that think I'm funny and creative, and definitely to make everyone down, happy; to make those sad, joyous, and of course to make more money. I just want to make sikts please, and make contents."
The budding skit maker who is romantically involved with another skit maker Mummy Wa/Kemz Mama (real name, Kemi Ikuseedun), joins the train of celebrities who have been accused of  demanding for s*x  from women before featuring them in skits.
Nigerian Celebrities who have been accused of demanding sex before giving roles
Celebrities like Yomi Fabiyi, Odunlade Adekola have been accused in the past of demanding romantic favors from young women before they can get roles or featured in music videos.
In December 2017 an actress Eniola Omoshalewa Eunice called out Fabiyi for demanding sex in exchange of movie role. However, the actor Yomi Fabiyi denied the allegations and sued the actress as well as Instablog9ja for carrying the news.
Also, popular Yoruba actor, Odunlade Adekola was also recently accused of demanding and insisting on having sex with female actors who come to his production house for movie roles. 
The tall dark Odunlade however, denied the allegation and challenged any actress who he had ever demanded sexual favors from in return for roles to come forward and speak her truth.
The Yoruba actor, Odunlade debunked the allegations via a video.
On Wednesday, popular Nigerian veteran actor, Kanayo O Kanayo gave his two cents on issue of sex for roles in the industry.
According to the movie veteran, many up-and-coming actresses do not work hard and professionally to deliver their script as expected; a condition he defined as disgraceful.
Sharing a picture of a movie set on his Instagram page, Kanayo O Kanayo said, "When you hear of sex for roles in Nollywood, please do not believe all you are told. Many of the girls are not working hard to live up to the roles they are cast for. Quite a shame."
While, other celebrities frown at such shameful activities others have debunked the concept of sex for roles.
For celebrity that has been tagged with sexual related scandal, it has leaves a debt or a second opinion about the integrity of such individuals .
Let's take brief look into Isbae U's profile and his rise to prominence
Isbae U profile 
Ismail Adebayo aka Isbae U was born on 5 April 1995, he had his education at Igbogbi Secondary School, and bagged a National Diploma from Yaba College of Technology.
Isbae U is a viral Nigerian comedian, musician, and director who arrived the comedy scene after he featured in Mr. Macaroni's comedy video in 2019.
The talented Isbae U has collaborated with other popular comedy acts such as Craze Clown, Sydney Talker, MC Lively, Broda Shaggi, Nasty Blaq, and Pankeeroy.