Psquare's Rude boy sustains leg injury after performing in Liberia
Peter and Paul have been performing together since their reunion last year.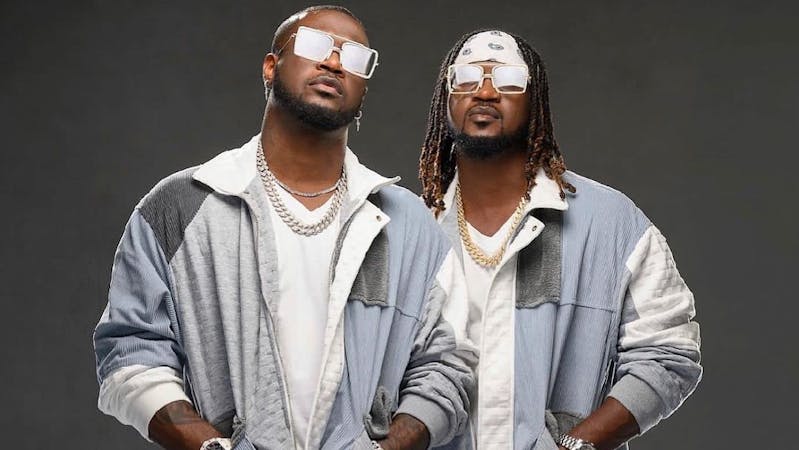 Popular Nigerian dance duo Psquare(Peter and Paul Okoye)recently visited Liberia to perform. 
After the live performance, Rude boy(Paul Okoye)sustained severe leg injury that left him bleeding profusely.
In a viral clip, the singer and dancer shared on his Instagram story Paul was seen laying on the floor as his twin brother, Peter, nursed his injured leg.
An onlooker began to fan the injured Paul with a piece of cloth while Peter put pressure on the wound.
Later in another clip, Paul was seen getting treatment. The singer got an injection on the part of his leg that was affected.
Prior to Paul Okoye's viral post, he had posted pictures of his return to Nigeria with a bandaged leg and fans asked him the reason for the bandaged leg. In response the singer revealed that the injury occurred after his performance in Liberia, as he also shared the performance video on his Instagram story.
The recent video brought mixed reactions from fans as some sympathized with h while others cautioned the brothers to calm down during their performance.
According to fans age has begun to tell on Psquare.
This is not the first time one of the duo has had an accident during or after an event. Recall that  before their feud began, Psquare performed at the Landmark Event Center on September 30, 2014.
While performing their famous song "Bring it on", a track from their album "Double Trouble," Peter Okoye approached the center edge of the standing stage and immediately fell to the  floor and hit his back against the protective metal barricades used to shield fans from the stage.
Immediately assisted by bouncers Peter returned to the stage and continued to  perform as if  nothing had happened.
Peter and Paul reconciled last year after 6 years of a hot feud
Psquare's recent live performances arrives in the heat of their reconciliation after they split up in 2017. Last year, after 6 years of a family feud that led to their disbandment, Psquare set their differences aside to reunite.
In a post on Instagram the two jointly celebrated their 40th birthday, publicly announcing to followers that they were back together. he duo have come a long way in their journey together, in 2015, P-Square was named Artist of the Decade by MTV Africa.
Although, it is unclear whether the siblings will put out new music. However, fans who have been clamouring for their reconciliation are currently celebrating and want new music from the duo.
Square stole the hearts of fans with hit singles like  Do Me, Chop My Money and Bizzybody, which shot the pair into the hall of fame and wealth across the continent and beyond.
While the exact reason for their feud has not been made public, past attempts to bring the two together, involving politicians, religious leaders and other celebrities, have failed until now.
Social media posts that they shared since the split hinted that the feud involved their wives and older brother, who was also their manager.
In their reconciliation post on Instagram message on Thursday, Peter and Paul said, "2 heads are better than 1."