Ray J exposes Kim K, Kris Jenner, claims 2007 sex tape leak was planned
Today on Keeping up with the Kardashian, Ray J shared alleged DM messages between him and Kim.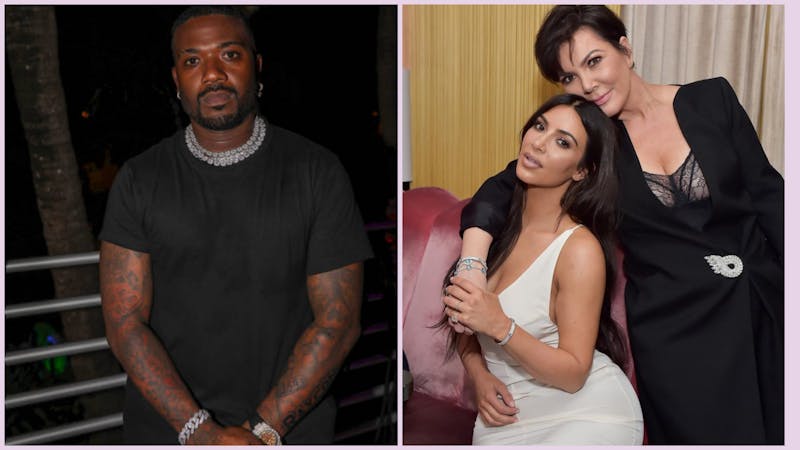 Kim Kardashian is once again trending online, but this time the reality tv star is the talk of the town over claims that her sex tape popularity was masterminded by her and her mom, Kris Jenner.
Unleashing the bombshell news in an exclusive interview with Daily Mail, was American singer Ray J who claims that he has decided to expose the truth about the sex tape with Kim Kardashian which became an international sensation.
Ray J's decision is an attempt to rewrite the 14-year narrative of him being a blackmailer, and a terrible ex- a part he has played well. 
'I've sat in the shadows allowing the Kardashians to use my name, abuse my name, make billions of dollars talking about a topic I've never really spoken about,' the hip hop star told reporters of Daily Mail.
"Once I pitched the idea to her [Kardashian], just playing around a little bit, that's when she jumped on the idea, talked to her mom and it was out of my hands from there," he claimed
The 41-year-old Ray J and Kim originally made the pornographic video in 2002, and the "first" tape was made public in 2007. Ray J, Kim's former lover revealed that the mum of four has a second tape of the two of them having sex – and she has it safely kept in a Nike shoebox under her bed.
"Kim has always had all the sex tapes she made with Ray J – he has never owned copies of any of them," he said.
Kris Jenner and daughter, Kim Kardashian
According to Ray J, he did not leak any of the sex tapes and the release was and is strictly a business partnership between him, Kim, and Kris Jenner.
Ray J's revelation comes after Kim threatened to burn her ex(Ray J)to the ground if he ever releases the second tape. Kim made the statement on her new Hulu show saying she was worried he would leak it.
The American singer said he was shocked and annoyed that Kim had claimed on the show that he might have a tape showing him putting a dildo in her a** while she slept.
Ray J angrily bursts out about not being a rapist saying that Kim is tarnishing his image and destroying his family and reputation.
'That makes me sound like a rapist,' Ray J, 41, said 
He also shared screenshots of his conversations with Kim and surprisingly, Kim admits: 'If you're upset about the dildo comment it was a sarcastic joke and I was laughing when I said it'
Ray J has also confirmed he never had a copy of the tape despite the moment from The Kardashians that shows Kanye West delivering the alleged footage to her.
Screenshots of Kim's conversation with Ray J
Screenshots from Ray J and Kim Kardashian's alleged conversation in DMs has also been shared by Ray J and from the messages, the mum of four doesn't deny the claims of the American singer(RayJ).
When the sex tape surfaced in 2007, Kim sued the company behind it for invasion of privacy. However, she later dropped the suit and settled with Vivid Entertainment for $5 million, but some speculation made rounds that Kim and her mother Kris Jenner were allegedly behind the release of the tape, which they have both denied.
William Ray Norwood Jr. was born January 17, 1981).
Known professionally as Ray J, the American singer, actor and television personality is the younger brother of recording artist and actress Brandy Norwood and the first cousin of rapper Snoop Dogg.
He competed in January 2017,for the nineteenth season of the UK reality television programme Celebrity Big Brother.
Kim Kardashian and Ray J became dated for three years, with Kardashian calling Ray one of the great loves of her life. Before things went south, the two were so in love.
Earnings from the tape, released in 2007, have reached an estimated $100 million worldwide.
As of the time of this publication, the Keeping up with the Kardashians star has not released any statement in regards to Ray J's claims.