Scandal! Oxlade's leaked sex tape sparks reactions on Twitter
Popular Nigerian singer Oxlade allegedly joins Tiwa Savage, Kim Kardashian as he makes his debut with leaked sex tape.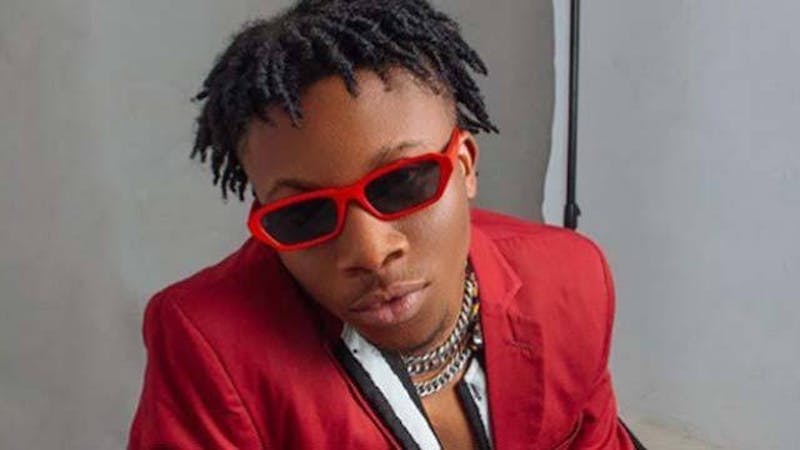 With over 200k searches queries on Google, while trending as the no.1 Twitter discussion, Oxlade is the man of the moment as his leaked sex tapes go viral.
Today, Wednesday, February 9, explicit videos of  African fusion singer and songwriter Oxlade quickly made rounds on social media. The leaked blurry video showed the alleged Ojuju singer engaging in intercourse with an unidentified lady.
Surprisingly, the video was allegedly sent in a streak by Oxlade himself on Snap chat from where it was recorded and posted according to reports.
The singer's latest sex scandal has provoked mixed reactions on social media. While some have praised him for his sexual prowess others have expressed their disgust and condemned the act.
Oxlade's controversy has inducted him into the group of Nigerian celebrities whose sex tapes have been leaked-Tiwa Savage who announced she was being blackmailed before the video was released on Snap Chat.
While this seems like a terrible coincidence that Oxlade will record his intimate moments with a woman and upload "accidentally" some users have described it as staged-an an attempt to chase clout.
Others have demanded that Oxlade receive the same lashes that African bad girl, Tiwa received when her sex tape also got leaked after being blackmailed.
Recall that late last year, 2021, an explicit video of the "Somebody son"  singer was leaked, and the singer received severe backlash from the public.
The leak of Oxlade's video arrives in the heels of the cheating scandal of Sammy Okposo and comedian Isbae U's sex for skit allegations. 
Oxlade is one of the fast-rising singers in the Nigerian music industry who has never been in the news for controversies or scandals.
Let's briefly take a peep into the music career of Oxlade.
Oxlade Biography
 Ikuforiji Olaitan Abdulrahman,  professionally known as Oxlade was born on 22 April 1997. 
A Nigerian singer and songwriter, Oxlade became a big deal after he dropped a six-track EP that was produced mainly by Spax the Producer in 2020. One of the tracks in the EP, Tables Turn, features British Nigerian artist Moelogo.
Earlier in 2018, he was approached by A&R executive Bizzle Osikoya, right after the release of "Mamiwota" by Blaqbonez that same year.
Oxlade later featured on Fireboy DML's hit single Sing-the feature with Fireboy was particularly important as it caught the attention of world-renowned singer Davido.
The concept of Oxygen The EP was followed by the release of an album titled Oxygen.  The latter left him just before he hit the stage with Wizkid at the O2 arena in London.
Oxygen is a combination of many groovy harmonies and smooth vocals delivered with dexterity and pure talent. to why so many people have fallen deeply in love with afrobeat music. The tracks feature smooth vocals, and groovy harmonies will have you in your feelings, chasing your dreams, and dancing till your feet are sore.
His song "Away" went viral after  Canadian rapper Drake made the post, about him listening to the song. Oxlade gained 3 million streams within 24 hours. He achieved mainstream recognition with his hit track "Away" which peaked at number twenty-three on Nigeria's TurnTable Top 50 Yearly char