Scandal: Sammie Okposo apologizes publicly after cheating on wife
Gospel Singer, Sammie Okposo has impregnated a US-based lady during his tour last year.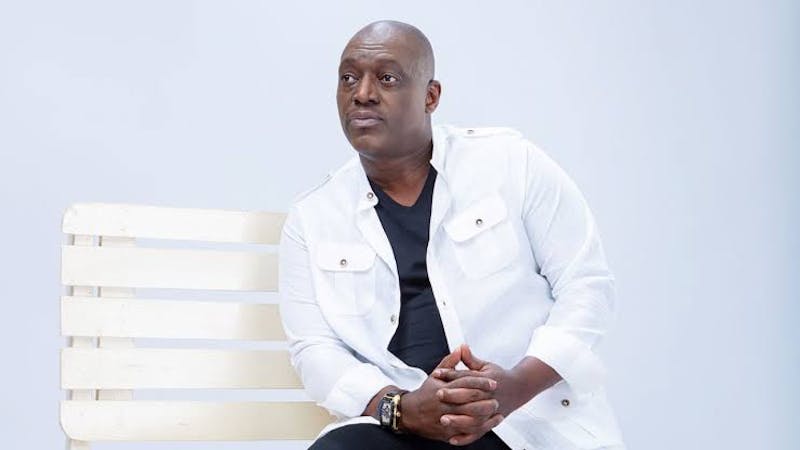 Popular Nigerian gospel singer Sammie Okposo has come out to apologize to his wife and family for his infidelity publicly.
On Tuesday, January 25, 2022, Sammie Okposo via his Instagram page shared a lengthy post where he tendered his apology.
"I need to bring a very unfortunate incident to your attention as I am not proud of it but that this is the right thing to do. On my recent trip to the USA (Late 2021) I got intimately involved with a lady, knowing that this was not appropriate as a married man and a minister of the gospel," he wrote.
"I am ashamed and regret my actions as it has caused a lot of pain to my dear wife Ozioma, my family, and I. As I work in making peace with God, repenting and asking for His forgiveness."
The "Wellu, Wellu" singer who hails from Delta also announced that he will be suspending himself from all ministry work to seek forgiveness and restoration.
"I am suspending myself from all ministry work until full restoration as this is what is proper and what I know I owe God and His people," he added.
Mr Okposo also apologized to his wife, Ozioma for breaking her trust and disappointing her this way.
He said he will work all the days of his life to build her trust on him again.
"To my wife, Ozioma, I am sincerely sorry I put you through this shameful and embarrassing situation. I broke your trust and disappointed you. Your forgiveness of my moral failure and poor judgment is important to me. I pray I will eventually be able to build back the trust and confidence every single day for the rest of my life," he pleaded.
Okposo and Ozioma got married in 2010.
He also pleaded with the church to forgive him and pray for his restoration.
Home
"I want to take this moment and apologize to all Fathers and Mothers of the Faith and ministers of the Gospel for my behavior and moral failure. I won't be here if not for your investment and belief in what God has called me to do. I sincerely apologize for this embarrassing situation.
"To all that have been a part of my ministry, followed my ministry or know me personally, I am truly sorry for disappointing you. I regret any pain or disappointment that this news of my moral failure and poor judgment may cause you and I am truly sorry for disappointing you. I humbly ask that you continue to pray for me
Sammie Okposo took the music industry by storm in 2000, when he released his debut album, 'Unconditional Love'.
The hit single 'Welu-Welu' took him beyond local recognition into the international scene.
Okposo's scandal is a rude shock to many who have followed his music over the years.
Sammie Okposo apologizes publicly for a fling with a woman based in the U.S.
However, Sammie Okposo's apology is coming within 24hours of an accusation from a lady called African Dull who said the singer Impregnated her.
During a chat with Obodo TV, the lady claims she met the singer in Dallas, United States of America, during one of his tours.
They became quite close and started an affair which led to the pregnancy.
African Dull said the gospel singer's attitude changed after she told him she was pregnant.
Recall, that last year during Okposo's 50th birthday celebration he went on a tour to the US
Speaking on the tour Sammie highlighted all the locations he was going to visit.
" The second leg of the tour will kick off in September and we will be on tour till the end of October in Maryland, Atlanta, Dallas, Indianapolis, California, among others."Dallas