Simi makes history as first female artiste with 100 million play on Audiomack
Audiomack celebrated and honoured Simi as the first female artist to hit over 100 million plays on Audiomack.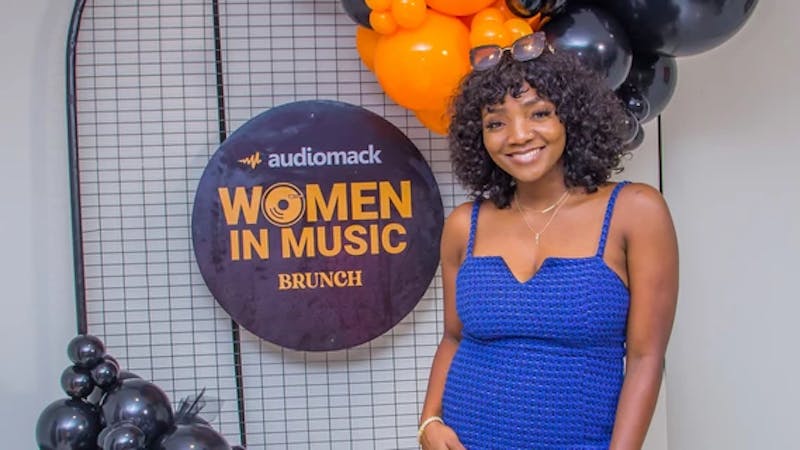 Famous Nigerian singer/songwriter Simi Ogunleye made history as she recently broke the bias record by becoming the first female artist to get 100 million plays on audiomack.
In excitement, the mother took to her Instagram page to share the good news with her family.
She appreciated the team at audiomack for the opportunity given to her to air her song to the world. Simi also showed her appreciation to God for the growth and thanked her fans for their support.
Audiomack recently celebrated an exclusive set of women in the Nigerian music and entertainment industry in honour of Women's History Month.
Audiomack hosted an exclusive brunch for women in the Nigerian music and entertainment industry. 
The event was held recently at Gaia Africa Club, Victoria Island, Lagos, with notable names like singers and songwriters Simi & Fave, music producers, Sassy & Dunnie, radio gurus Kemi Smallz, Ada Ooh, Taymi B, among others.
It was such a surreal and rejuvenating event where women who have all demonstrated significant dominance in their careers gathered together.
Simisola Ogunleye Kosoko hits 100million plays on Audiomack
The Duduke crooner added that she had an incredible time with amazing women at the Audiomack Women Music Brunch.
"@audiomackafrica, thank you so much for the honour. The first female to get 100 million plays on audiomack. I like it very much. Thank God for growth, and thank God for my amazing fans for always supporting me.
Simi's new music milestone sets the pace for previous arguments that proposed her influence and career was dying.
Some time ago, a music critic claimed there was gradual wane in her music career after the popular hit single 'Duduke'.
The Twitter user expressed dissatisfaction that the singer had been unable to drop a hit song after her famous "Duduke" song.
In the post shared on Twitter, the user said Simi was indeed his favourite female artist, but people shouldn't ignore the dip in her craft after 'Duduke'.
Simi said she could make a thousand Dudukes but understands that change is hard to receive. Simi further expressed appreciation to the man for his support, urging him to give her every support without bias.
Simisola (Ogunleye) Kosoko started her music career in 2008 with her breakthrough debut studio album "Ogaju" produced by Samklef.
By 2014, she had gotten record label X3M Music to sign her; However, Simi's deal with record label X3M expired in 2019.
In no time, Simi had established her record label, Studio Brat,Studio Brat, in the same year, 2019.
Simi received many awards and is easily among the top 5 influential female artists in Nigeria.
Last year, 2021 during the Nigerian Entertainment Today (NET) Honours People's Choice awards; Simi grabbed three aw, including the Most Popular Female Musician, Most Searched Female Musician, and Most Popular Couple with husband Adekunle Gold.