Skit maker Maraji: The Queen of lip sync
Maraji is pregnant with her first child after secret wedding with Ghanian lover in 2021.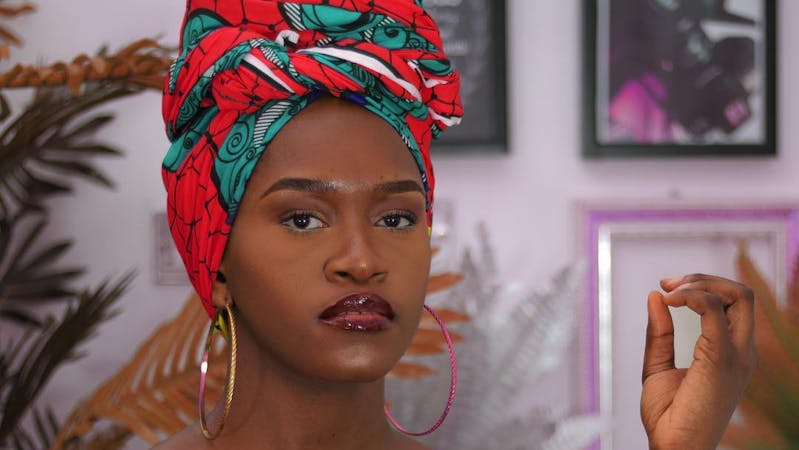 When (Gloria Olorunto)Maraji's first lip sync video was posted by her friend without her knowledge, the Edo state born Nigerian never believed the content would go viral.
Since her first video dropped in 2015, Maraji has grown to become a household name and maybe a philanthropist of comedy for her humanitarian work of putting a smile on the faces of Nigerians.
Recognized as one of the pioneers of skit making, Maraji is popularly known for her comedy role-plays and parody, just like skit maker Taaoma and Twyse
However, Maraji has been tagged the "Queen of Lip Synch" for her unmatched talent.
Here, let's explore the skit maker's early life and the decisions that have founded the path for her rise to influence.
Maraji's early life
Born Gloria Olorunto to Nigerian parents, Mr. and Mrs. Oloruntobi on February 6, 1997;  Popular skit maker "Maraji" is from Edo State. 
Meanwhile, she grew up in Nigeria's largest commercial city Lagos.
A second-class upper graduate at 19 with a bachelor's degree in international relations from Covenant University in 2017, that same year Maraji was featured in the music videos for Falz's "Something Light" and Yemi Alade's "Single and Searching.
Maraji's days of little beginnings
The early days of Maraji's comedy career were laced with uncertainty, lack of confidence, and boredom.
On a boring day in 2016, the third year of University, 2nd semester, during the break.
Maraji called up a friend and during their conversation, her friend asked her if she has heard a new Nicki Minaj song that had just been released.
In conclusion, Maraji jumped on the Nicki Minaj song, made a lip-sync video, and sent it back to her friend who found the video very interesting and urged her to post it online.
But Maraji refused due to fear of being mocked online. Without her permission, her friend posted the video and the video quickly went viral online with positive reviews.
Later, Reekado Banks released the single 'Sugar Baby' and Maraji once again made a lip-sync video for the song her video was reposted by Reekado Banks on his Instagram page and people started trooping to her Instagram page.
She also made lip-sync videos for songs by Korede Bello & Skales and they both reposted her videos on their official Instagram handles.
That was how Maraji's content creation career began.
From that point, Maraji only grew bigger with fame and popularity. Boasting of an engaged audience of 1.3million on Instagram 
In no time she was nominated for the Prize for Comedy at the 2017 and 2018 The Future Awards Africa. She was also nominated for Comedy Act of the Year at the 2018 City People Music Awards.
With endorsements and influencer gigs for brands like Coca Cola etc
Right now, Maraji is worth millions of naira as a skit maker and content creator.
Maraji is worth an estimated $250,000 dollars as of the time of this article.
How much does Maraji charge per skit?
About 3 years after she broke into comedy and skit making, Maraji revealed during an interview with Ebuka Obi-Uchendu on his show Rubbing Minds that she makes an average of N 500 thousand to N1 million naira per skit as of 2018.
Her revelation made the internet agog with mixed reactions. The 21-year-old Maraji at the time of the interview was already a young millionaire in Nigeria.
Maraji also earns an estimate of $133 monthly on YouTube ads revenue/Adsense, Charges for Instagram posts, and endorsements. Her estimated net worth is $250,000
Soon after Maraji's blow-up to fame, other talents in the skit-making industry began to rise, for example, Taooma, Mr. Macaroni, Twsye, and others.
However, around this period the lip Synch queen went on a long break, leaving many wondering if she had thrown in the towel.
Maraji and her Ghanian husband
Maraji's marriage
Towards the end of 2021, out of the blues Maraji re-appears on our feed but not alone this time. With an obvious belly bump and a ring on her finger, the 25-year-old Skit maker revealed her new status.
Maraji, now a married woman tied the knot with her Ghanian sweetheart.
Now, remember that in 2020, the comedy queen posted an emotional video talking about being dumped after a 2year love relationship.
Meanwhile on Saturday, March 5, Maraji revealed that her current husband is her ex who dumped her in 2020. According to her, they got wedded in a closely-knit ceremony of the only family in attendance.
Shortly after, Maraji revealed that she had also undergone hemorrhoid surgery. Of course, this explains her absence from the comedy industry before her return.