Sydney Talker launches Neville records
Popular Nigerian comedian Sydney Talker made a big announcement this morning about launching a new record label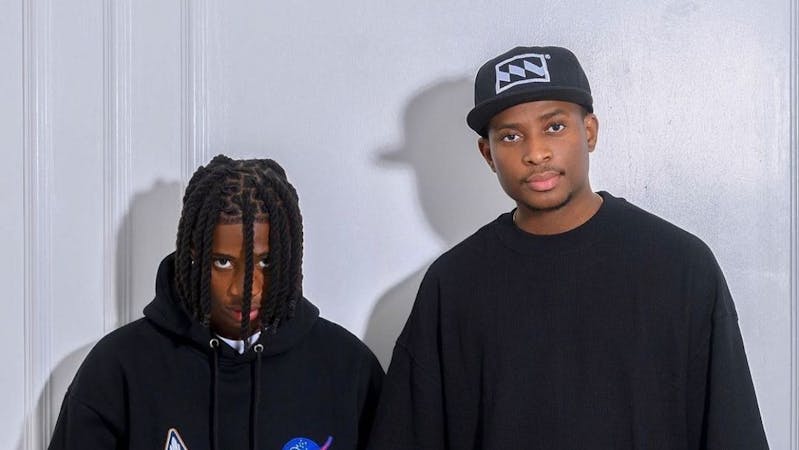 Today, January 20, 2022, famous Nigerian comedian, Sydney Talker, announced the launch of his record label, Neville Records, via an early Instagram post.
Sharing photos, he wrote, "Finally, the time has come to boldly accept the birthing of a dream I have had for many years. It has not been easy carrying and nurturing this dream.
"MUSIC, we are 100% here. I have fought the good fight of faith, I have overcome my fears, I have taken lessons from the fathers of industry. Ladies and gentlemen, I at this moment present to you NEVILLE RECORDS @nevillerecords (The New Town)@nevillerecords
"My venture into music and the quest of expressing my deepest desires without any limitations prompted the birth of NEVILLE RECORDS, which will be the official structure from which  I will be expressing the music in me without affecting the towel guy."
Credits to Instagram/sydneytalker
He also announced his first artist under the record label, Khaid, "On this Note, under the auspices of Neville Records and its board of directors, I at this moment announce the first Talent, KHAID @khaidxr
"Beyond the Joy of seeing my dream come true is the cumulative joy of seeing another dream come true-Khalid.
"Khaid is a talented young man. I sighted free-styling on the street via Instagram. At the time, he was a car mechanic working hard to ensure ends meet with no aspiration of becoming a Star. Now here we are—what a joy.''
CEO of Mavin Records, Don Jazzy, has also endorsed the record label via his Instagram profile.
"🚨 🚨 🚨 @sydneytalker just launched a new record label. It has been a dream of his for a long time, and I'm super proud of him as he has worked so hard to bring that dream to life. Pls show some love to him and his new artist @khaidxr as they go on this new journey. Welcome to @nevillerecords, THE NEW TOWN. ❤️💪🏾 @sydneytalker
Sydney Talker is a Nigerian skit maker popularly known as the towel guy by all.
Sydney Talker came into the limelight in 2016 when he released "The Poor Power Supply" comedy skit. His funny face earned him the nickname 'Mr. Bean of Nigeria'. Ever since Sydney's online presence has continued to grow as a comedian and content creator.
The comedian's announcement of launching Neville record is unexpected. Seems like Sydney is the first skit maker to announce his new record label in Nigeria. We wish him the best of luck in his endeavours.