Top 10 interesting highlights of the week(March 6-March 11)
Clacified brings you all the latest news and trends compilation in Nigeria and abroad.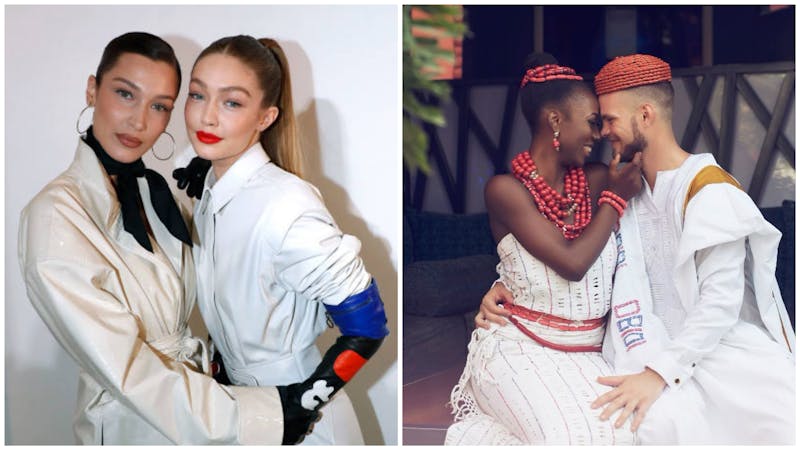 Get all the interesting stories that broke the internet during week. Keep up with your favourite celebrities, movies and music only on Clacified.
Lady opens up on Timaya living her in a pool of blood
1. Hit and Run: Lady opens up on Timaya living her in a pool of blood
When news broke of a hit and run incident involving Timaya and a lady. The celebrity singer refuted claims that it was a hit and run, according to him he fled the scene after four dangerous looking boys tried to accost him.
However, the victim, identified as Damilola Osinubi has opened up about the accident.
In a lengthy post shared via her Instagram page on Tuesday, March 8, 2022, Osinubi revealed Timaya rammed his car into her car after driving through an illegal route.
According to Osinubi, Timaya wasn't remorseful over the damages he had inflicted on her car. And when she alighted from her car to confront him, he zoomed off, knocking her down in the process.
Osinubi said Timaya has refused to apologise to her since he ran her over with his car.
Police allegedly arrested Timaya after the hit and run incident.
Davido splashes N90M on SUV
2. Davido splurges N90M on Maybach SUV
Nigerian music star Davido has splashed a whopping N90M on a Mercedes Maybach SUV.
Davido owns a fleet of luxury cars worth millions of naira.
The singer took to his Instagram Stories on Tuesday, March 8, 2022, where he shared a video of his new car with the caption 
"Who vex me,"
The singer's new SUV came  barely 48 hours after he performed at his sold-out concert at the O2 Arena.
3. Buju and Pheelz's 'Finesse' hits No. 1 on Shazam global charts
On March 8, 2022, Pheelz and Buju's new single, 'Finesse,' hit No. 1 on the global Shazam charts. The buzzing new sound is the national anthem of social media videos and reels.
Also, on March 4, 2022, the song reached No. 1 in Lagos, London and Accra, on the Apple Music charts. On Tik Tok the song "Finesse" has garnered over 19million views.
4. Harrysong raises alarm on sex-tape blackmail
Popular Nigerian singer revealed on Wednesday, March 9, 2022, blackmail threat by a 'runs girl' to release his sex tape.
According to Harrysong, the blackmailer was threatening to release his sex-tape despite all the money paid to keep the sextape under wraps.
In a post shared via his Instagram Stories, the alleged blackmailed slammed him for going public about her threats. She also revealed that she would be sending the sex tapes to various blogs.
Harrysong confessed he was tired of paying the blackmailer. He joins the long list of celebrities with blackmail history involving sex-tapes.
5. BBNaija Sammy says he is done trying to impress on social media
The reality TV star made his frustrations known via his Twitter page on Thursday, March 10, 2022.
"I am actually tired of this bbn parole tbh, if we try to catch cruise with you guys problem, if we are not actively doing something to make u guys happy wahala," he tweeted.
Last year, the former BBN housemate lamented about his inability to repeat clothes after his exit from the reality TV show.
Korra Obidi and American hubby headed for divorce
6. Popular Instagram couple announce divorce 6 days after welcoming 2nd child
Popular Nigerian dancer, Korra Obidi with her American husband, Dr Justin Dean who is a Los Angeles-based chiropractor and sports therapist, have been examples of mixed race couple goals.
However, there has been trouble in their paradise. Six days after welcoming their second child together through water birth at home, Dr Justin has come out to announce that he is divorcing the 27-year-old who is also a singer and an actress.
"@Korraobidi and I are getting a divorce. It's over" he wrote in an Instagram post. Revealing the reason for the divorce, he added that "I won't be treated this way. I did my absolute best to make it work".
At first everyone one thought it was a prank till….Read the full story here
7. Jussie Smollett, former 'Empire' actor set to go jail for hate cr ime hoax
This Thursday, former 'Empire' actor Jussie Smollet appeared in Chicago's Cook County Circuit Court to be sentenced for falsely informing police he was the victim of a hate crime.
Three months after he was convicted of lying to police.
Black and gray, Jussie's latest sentence follows a hate crime hoax. Jussie Smollett lied he had been attacked and nearly strangled by two homophobic men. Police later discovered the Empire actor had staged the attack to promote his career.
8. Kim Kardashian goes Instagram-official with Pete Davidson.
Barely 1 week after Kim Kardashian was declared single by LA. She confirmed  her relationship with Pete Davidsoni.
Kim, 41, on Friday shared a series of new intimate photos of her and her "Saturday Night Live" beau, 28.
The couple are were spotted making kissy-faces at each other and taking a cute selfie together.
Taken during one of the couple's Valentine's Day weekend date nights since Kardashian is wearing the same opulent, silver fringe coat and Davidson has on the same brown jacket with flannel underneath.
Cardi B abandons movie project
9. Cardi B abandons $30million dollars 'Assisted Living' project
Originally set to star as a criminal in the film to be directed by Thembi Banks, Cardi B backed out of starring in the forthcoming film 'Assisted Living' due to an 'overextended schedule'.
The movie would have been Cardi B's debut lead role. Assisted Living centers on Amber, a low-level criminal falsely accused of a crime, who disguises herself as her grandmother in a retirement home to hide.
Bella and Gigi Hadid donate to Ukraine
10. Bella Hadid joins sister Gigi, donates runway earnings to Ukraine
"Taking after Mica [Argañaraz] and My amazing Sis, I will be donating all of my earnings from this Fashion Week directly to organizations that are providing help." Bella Hadid's latest move follows her siste, Gigi pledging to donate her Fashion Week earnings to Ukraine relief efforts amid Russia's invasion — while also continuing to support her ancestral home of Palestine.
Bella also wrote that hearing stories from Ukrainian friends and colleagues has been devastating, making her sad.
She added reiterating her stance to  " stand alongside every person that has been affected by this war and the innocent people whose  lives have been altered.