Top 10 best music founders in Africa
African music has been one of the best music globally, with most of the music inspiration coming from old musicians who have pioneered African music. Here are the top 10 best music founders in Africa.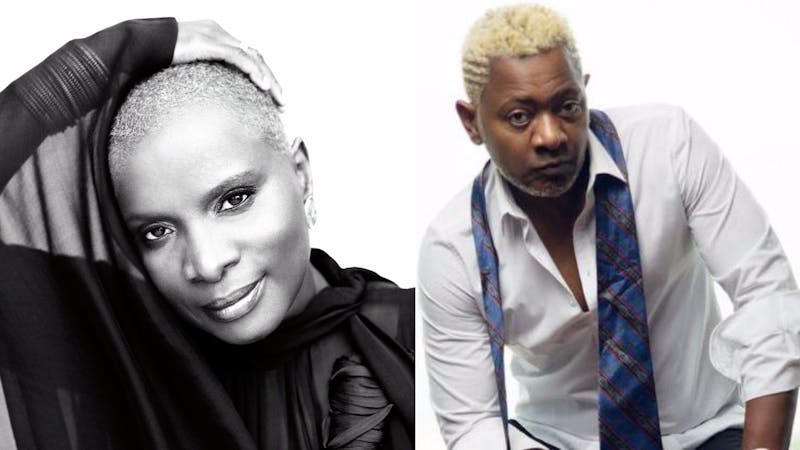 When it comes to music, Africans are doing a very job in the music industry, representing the continent as one of the world's top musicians in the world. Many of them have gone as far as winning the Grammy award.
This has been made possible because of the passion many old African musicians who are regarded as the African music founders passed on to their children to represent the African music industries. This article lists the top 10 best music founders in Africa.
In the 90s, Africans were being recognised in the world music sphere, and since then, they have been waxing stronger, releasing many songs that are still played today both within and outside Africa.
When we talk about some well known African artistes who brought African music to the limelight, artistes like Bob Marley, Lucky Dube, Brenda Fassie, Fela Kuti, Mike Ejeagha etc are all great artists that have played significant roles in keeping African music alive since the 1980s.
Ever since then, Africans has never left the music phase. Let's check out the top ten best music founders in Africa who are also worthy of celebration and have also done amazingly well in the music industry.
1. Fela Kuti
Fela Kuti is number one on our list of the top 10 best music founders in Africa. Fela Anikulapo Kuti popularly known by his stage name Fela Kuti was born on October 15, 1938, in Abeokuta, Nigeria.
He was popularly known for his Afrobeat Style, which combines Yoruba traditional music style and a traditional African music style from different parts of West Africa.
Fela Kuti is still regarded as the chief pioneer of Afrobeat worldwide, having played the music style for so many years before others mimicked his style of music.
Recent African musicians like Burna Boy have found solace in using the late Fela Kuti's music style to become popular in the music industry.
Aside from music, Fela Kuti was also known as a political activist and also a member of Pan-African, a group that aimed to bring Africans together and keep hold of their tradition.
Fela Kuti was known much as a music composer with his instrumental band group, singing at different stages in Nigeria and Africa. Many current musicians have always praised his style of music as of the best in his time.
2. Koffi Olomide
Koffi Olomide is the second top ten best-music founder in Africa. Antoine Christopher Agbepa Mumba, known professionally as Koffi Olomidé, is a Congolese Soukous singer, dancer, producer, and composer.
Koffi Olomide is considered one of the Afro-pop founders in Africa.
His mother named him Koffi because he was born on a Friday. He grew up in a middle-class family, without any musical background.
During his youth, Olomide improvised by singing popular songs with his own lyrics and altered rhythms until a neighbour taught him how to play the guitar.
He has had several gold records in his career. He is the Quartier Latin International orchestra founder with many notable artists, including Fally Ipupa and Ferré Gola.
Upon returning to the 1970s, Koffi joined dPapa Wemba's band, Viva la Musica, initially as a composer and songwriter and later as a lead vocalist. In 1986, he formed his band known as Quartier Latin International, which celebrated its 20th anniversary in 2006.
Since then, he has performed and recorded both with the group and by himself. Over the years, he built up a faithful fan base internationally, particularly in Africa and Europe.
Koffi popularized the slower style of Soukous, which he dubbed Tcha Tcho. His music can be quite controversial, taking on current events and topics considered taboo in some conservative societies. He also participated in the salsa music project Africando.
For his effort, Effrakata, released in 2001, Koffi received four awards on a single night at the annual Korea Awards in South Africa for 2002 and 2003, including the award for Best African Artist, which he won in 1998.
More recently, this top African singer won the Kora Awards for "Best African Artist of The Decade". This established one of his many aliases, the 'Quadra Kora Man.'
During his active career life, Koffi has released 30 copies of the album sold worldwide.
3. Manu Dibango
Manu Dibango takes the position of the third-best music founder in Africa in our list. Emmanuel N'Djoké, professionally known as Manu Dibango, was a Cameroonian musician and songwriter who played saxophone and vibraphone. He is one of the best musicians in Africa.
Emmanuel N'Djoke Dibango was born in the Cameroonian city of Douala on 12 December 1933, which was French colonial rule.
Emmanuel N'Djoke Dibango was born in the Cameroonian city of Douala on 12 December 1933
His father was a civil servant, and his mother was a dressmaker who led a Protestant women's church choir several times a week.
Dibango went after school to listen to their rehearsals, and it was there that he "caught the magical virus of music", he told Courier magazine in 1991.
He developed a musical style fusing jazz, funk, and traditional Cameroonian music. His father was a member of the Yabassi ethnic group, while his mother is from
He would sing whenever he could, and he enjoyed conducting his mother's sewing apprentices as they sang while they worked.
Dibango was sent to France as a 15-year-old to continue his schooling and study classical piano, taking up the saxophone later.
But when he started hanging out at clubs and neglecting his studies, his parents stopped supporting him, forcing him to make music pay.
He earned his money, accompanying singers in all kinds of dives and playing classical music for ballet dancers.
Moving to the Belgian capital, Brussels, in the 1950s, he found work at the Ange Noir club. He met Josef Kabasele, also known as "Le Grand Kallé" - the revered Congolese musician who led Orchestre African Jazz, a band that spawned numerous musical stars.
Impressed with the young Cameroonian's prowess on the saxophone and piano, Kabasele took him under his wing, inviting him back to the Democratic Republic of Congo Dibango began honing his writing and producing skills.
In the late 1960s and into the next decade, he synthesised his own unique sound, blending jazz, soul and funk with Cameroonian rhythms and melodies. He produced powerful new music that included evergreen club favourites like New Bell and Big Blow.
In 1972 he released the song that propelled him to international stardom: Soul Makossa. Soul Makossa, meaning "I will dance" in the Douala language, was a seminal track in the disco era's vanguard, filling dance floors worldwide.
4. King Sunny Adé
King Sunny Adé is the fourth-best music founder in Africa. King Sunny Adé is a Nigerian professional singer and songwriter born on September 22 1946, in Ondo, Nigeria.
He was regarded as the number one pop musician in Africa during his days in the music industry. He was the first African pop musician to gain international recognition.
After gaining popularity in the 1970s, King Sunny Adé signed for a record label, Island Records. He released his album Juju Music which was nominated for the Grammy award.
He was the first Nigerian musician to be nominated at the Grammy award. Many current Nigerian musicians regard King Sunny Adé as one of the pioneers of music in Nigeria, with the likes of Wizkid collaborating with the famous old musician in one of his songs.
He has been a big influence on the current music style, being the chairman of the Musical Copyright Society of Nigeria.
5. Femi Kuti
Femi Kuti is the 5th in our list of top 10 best music founders in Africa.
Femi Kuti is the son of the African legendary Fela Kuti. This list of the top 10 best African musicians of all times would be incomplete without his name.
Femi Kuti began his musical career playing in his father's band
Olufela Olufemi Anikulapo Kuti, popularly known as Femi Kuti, is a Nigerian musician born in London and raised in Lagos. He is the eldest son of Afrobeat pioneer Fela Kuti and a grandchild of a political campaigner, women's rights activist and traditional aristocrat, Funmilayo Ransome.
Femi Kuti began his musical career playing in his father's band, Egypt. In 1986, Femi started his own band, Positive Force, establishing himself as an artist independent of his father's massive legacy.
On 22 November 2014, Femi Kuti performed at the BMO event, where he shared the same stage with his new label mates (Jude Abaga).
On 15 May 2017, Femi Anikulapo Kuti was referred to in the Guinness world records under the catalogue of a single note held on sax in a method called circular breathing. He set the records at 51 min 35 seconds.
Femi Kuti uses his songs to fight against social vices such as corruption, poverty, and other socio-economic matters that are ravaging his country Nigeria and the whole of Africa.
6. Salif Keita
Salif Keita is the sixth best-music founder in Africa. Salif Keita is an ancient African musician born on August 25, 1949, in Djoliba, Mali. Keita is one of the recognized old African musicians. He gained popularity both within and outside the continent.
Keita was born as a prince in Djoliba in Mali with albinism and was outcasted by his family and ostracized by his community because of his Virgo birth sign.
In 1967 he joined a government-sponsored band group named Super Rail Band de Bamako. In 1973 Keita took a step forward to join Les Ambassadeurs.
Les Ambassadeurs got their recognition on the international level in the 1970s. In 1984 Keita relocated to Paris in France to gain more recognition internationally with his music which is combined with traditional West African music styles.
His first breakthrough in the outside country was his album Soro which he released in 1987. In 1988 Keita's popularity increased more after singing on Nelson Mandela 70th birthday tribute that he used to seek to release the ex-South African president from prison.
Keita went further to release many songs, including Ko-Yan in 1989, Destiny of a Noble Outcast in 1991, Papa in 1999, M'Bemba, his popular album La Différence in 2009 and many more.
7. Onyeka Onwenu
Nigerian Onyeka Onwenu is one of the top 10 best music founders in Africa; the first woman to be included in our list of the best-music founders in Africa.
Onyeka Onwenu is a Nigerian singer/songwriter, actress, human right activist, social activist, journalist, politician, and former X Factor series judge. She is one of the most rated musicians in Africa.
This Government Parastatal, which she managed for two and a half years, is responsible for Advocacy, Promotion, Research on issues concerning women in Nigeria, as well as Training and Skills Acquisition Programs in such areas as ICT, Small Business Start-Ups, Catering, Dress Making, Knitting, etc.
In 1981, with her first Album, Endless Life release, she had described her MUSIC As "African Pop". Decades later, that description is still apt.
She began her music career in 1981 while still working with the NTA, releasing the album for the Love of You, a pop album that featured an orchestral cover of Jonny Nash's "Hold Me Tight" and her second album, endless Life, was produced by Sonny Okosun.
You will hear traces of Highlife, Afrobeat, Blues, Jazz, Igbo Spiritual and even Juju, a typical Yoruba beat. Her music speaks to the listener about the central and humanistic values of love, unity, peaceful coexistence, respect for the rights of all, and pride in oneself.
Originally a secular artist, Onwenu made the transition to gospel music in the 90s, and most of her songs are self-penned. She continues to write and sing about health (HIV/AIDS), peace and mutual coexistence, respect for women rights, and the plight of children.
Onyeka Onwenu is one of the Africans top ten best music founders.
8. Angélique Kidjo
Angélique Kidjo, on our list, is the eighth best-music founder in Africa. Angélique Kidjo is a famous African musician born on July 14, 1960, in Cotonou, Benin. She was well known in Africa and other international countries because of her music's diversity, singing in different languages.
She created many albums that were well known in Africa and international countries, including Logozo in 1991, Ayé in 1994, Fifa, Djin Djin, Eve, Remain in Light, Celia and many more.
Two of her well-known songs were her music video Agolo, nominated for the Grammy award and her album DJIN DJIN that she used to win a Grammy award.
Angélique was one of the artists who performed in the 2010 world Cup in South Africa alongside South African Singer Shakira and other musicians, regarded as one of the best-music founders in Africa.
She also sang for Nelson Mandela in the 46664 Concert in Cape Town, South Africa.
9. Awilo Longomba
Awilo Longomba is number nine on our list of top 10 best music founders in Africa. Awilo Longomba is the sixth top ten best music founders in Africa.
Awilo is a Congolese soukous musician. At first, a drummer in Viva la Musica, Stukas, Nouvelle Generation and Loketo, he left drumming for singing.
He released his first album Moto Pamba with Shimita Ballou Canta, Dindo Yogo, Dally Kimoko, Sam Mangwana, Syran Mbenza and Rigo Star in 1995.
His second CD, Coupe Bibamba(1998), garnered an increasingly large international audience. This was followed by Kafou Kafou(2001) and an album, Mondongo(2004), which features Japonais, Dally Kimoko, Caen Madoka, Djudjuchet, Josky Kiambukuta andSimaro Lutumba.
He is also credited as an atalaku (animateur) on some soukous records. After first moving to France in the 1980s, Awilo now lives in London, the United Kingdom, and is married to Paradis Kacharelle. They have a son called love Believe Church Awilo Longomba.
10. Tuface Idibia
Turface Idibia is the 10th best-music founder in Africa. Innocent Ujah Idibia popularly known with his Tuface Idibia born on September 18, 1975, in Jos Nigeria is a music legend and one of the top best music founders in Africa.
Even though he was born in Jos, he is an indigene of Benue State. 2Face 2Baba rose from nothing to something and then became one of the best Afropop singers in Africa.
Tuface was a top signing for Kennis Music early in his career, with whom he released the first album 'African Queen'.
2face started with a group called Plantashun Boiz and, after a while, went solo. His music career has continued to flourish continuously.
Tuface was a top signing for Kennis Music early in his career, with whom he released the first album 'African Queen'.
The release of the album 'African Queen' brought him to the limelight in 2004, and since then, he has remained on top of his game as every of his song is a major hit.
2face has won himself awards like the Headies, MTV Music Awards, and BET Awards.
Tubaba's music is mature, timeless and unique. Tubaba, in most of his songs, is always in touch with reality, and his song, African Queen, will always stand the test of time.
Tuface is number ten in our list of African best music founders, and with his music's quality, he will forever remain relevant in the music industry.