Top 10 exciting highlights of the week
Get a quick recap of all the latest entertainment news stories of the week.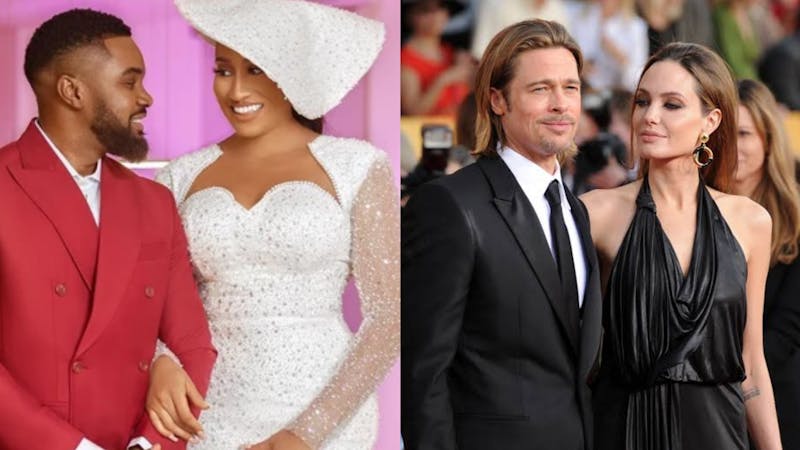 The weekend is here again, as usual, at the end of every week, Clacified.com brings you some of the latest, entertainment news updates on your favourite Nigerian and Hollywood celebrities. 
Juggling between trending news stories to movie theatrical releases and premieres we bring you all the details you might have missed during the week.
So sit back, relax as Clacified gives you a round-up of all of these exciting highlights in ten brief headlines.
Rosy Meurer gets lashed for wishing Andre happy birthday
1. Rosy Meurer gets dragged for celebrating Tonto Dikeh's son on his birthday
Gambian Nigerian actress Rosy Meurer has come under serious fire for celebrating Tonto Dikeh's son, Andre on his sixth birthday.
Meurer is married to Dikeh's ex-husband, Olakunle Churchill took to her Instagram page on Thursday, February 17, 2022, where she celebrated her stepson.
"Happy birthday son. May God guide you on your path and give you favor wherever you go. ❤️🎂🎁🥳👑 #king," she wrote.
However, Rosy's birthday wishes for Andre did not sit well with netizens as she was trolled for wishing her stepson on his birthday without being on good terms with Andre's mother, Tonto Dikeh.
In Rosy's defense, Churchill via his Instagram page on Friday, February 18, 2022, appealed to those dragging his wife to allow her to breathe.
2. Davido's loyal aide Israel DMW crashes new car gift
Nigerian singer Davido's aide Israel DMW was involved in a car accident.
According to video reports from the scene of the accident, the aide to the music star's car was involved in a head-on collision with another car.
Recall that Nigeria's music star, Davido, bought a car gift for his crew gift, Israel DMW.
In a viral video on social media, ecstatic Israel jumped and hailed Davido as presented the Toyota Venza car.
"I am now a car owner o! Oga, thank you, sir!" he screamed as he ran to hug Davido in excitement.
Israel DMW is one of Davido's aides and loyal staff.
Williams Uchemba gifts wife new car
3. Williams Uchemba pampers wife with Mercedes Benz SUV
Nollywood actor Williams Uchmeba gifted his wife Brunellla Oscar a Mercedes Benz SUV on Tuesday, February 15, 2022.
The car gift comes days after they welcomed their first child together.
Sharing a post via his Instagram page on Tuesday, the movie star described the gift as a 'little push gift' for all the stress she went through during the pregnancy.
Uchemba and Oscar got engaged in October 2020 and wedded in style in November that same year.
Davido discusses N250M as promised.
4. Davido disburses N250M to 292 orphanages across the country
Popular Nigerian singer Davido in a statement released via Twitter on Tuesday, February 15, 2022, thanked the committee that was set up to disburse the funds.
The music star revealed that the entire funds had been disbursed to 292 orphanages across the country.
Recall that Davido promised to supervise the N250 million he donated to orphanages across the country to get to the children.
Last year, Davido raised N200M over 72 hours after he shared his account details on social media during his birthday in 2021.
Annie Idibia celebrates after receiving N50m from hubby Tuface.
5. Annie Idibia celebrates hubby after receiving N50M Valentine's day gift
Annie and her hubby 2Face Idibia are one of Nigeria's richest celebrity couples.
In the spirit of Valentine's day, Nollywood actress Annie Idibia expressed excitement after receiving N50M from her hubby, 2Face Idibia.
Unable to contain her joy, the mother of two via her Instagram page on Thursday, February 17, 2022, shared screenshots of the credit alerts she received from her hubby.
According to her since she didn't get flowers Tuface made up for the day with five credit alerts.
 🌙 Something light he said ooo-For valz as I no get u flowers!! Then boom pow 💥💥💥💥💥💥 5 alerts 😳😳😳😳😳 #50M for flowers 💐," she wrote in her stories.
Annie and 2Face Idibia got married in 2012 and have two daughters together.
Although the couple has had a bumpy ride, especially in 2021 when Annie publicly called 2face out over his 'suspicious' relationship with one of his baby mamas, Pero.
However, they reconciled after Annie tendered a public apology for airing their private matters on social media.
Nse Ikpe Etim set to make Hollywood debut film
6. Nse Ikpe-Etim stars alongside Akon in Hollywood debut 'The American King 
Nollywood star Nse Ikpe-Etim may be making her Hollywood debut after teasing fans with a new film poster.
Unveiling the poster via Instagram with the caption: When a high priestess arrives to prove a prophecy, she chooses an American to become king.
The film is written and directed by Adah Obekpa and follows the story of Sebastian an ex-con dealing with some dangerous, yet sensitive Russian gangsters to whom he owes money.
Taking on the lead role as Sebastian is music star Akon while Nse plays the African high priestess.
From the report, the movie is set to get a limited theatrical release in the United States as well as a Video on Demand (VOD).
Offsets spoils Cardi B with lavish gifts for valentine's day.
7. Offset spoils Cardi B with a $375K watch and 6 expensive bags as a Vals Day gift
The "Clout" rapper, Cardi B was gifted an Audemars Pigue wristwatch as a gift from Offset her husband. The mother of two also received the all-diamond piece as a Valentine's Day gift.
Filming Cardi B unwrapping her expensive gifts, Offset says he bought the first box containing a red and black sequin Chanel crossbody in Dubai.
Overwhelmed with appreciation Cardi opened her gift to reveal a nude Chanel double flap bag and said "S–t. What the f–k. God damn,".
Cardi appeared more excited after she got an aqua patent leather jumbo double flap bag with silver hardware. The 29-year-old wrapper also received a pink version of the aqua purse.
Offset and Cardi B secretly married in 2017 and briefly separated in 2020 with intended divorce but Cardi later withdrew her divorce papers. 
8. Trey Songz involved in $20m sexual assault case
American singer Trey Songz is being sued by a young woman (Jane Doe)who claims that she had a consensual sexual relationship with Trey until the alleged anal rape.
According to the lawsuit, the woman claims the American singer Trey Songz invited her to a house party in Los Angeles and asked her to come upstairs with him for what she believed would be consensual sex.
However, things escalated quickly as Jane Doe claims Trey's demeanor changed after they entered the bedroom. In detail, she describes the incident and claims Trey forcefully had anal s*x with her. 
Jane Doe claims she made her escape after Trey finished. She grabbed her clothes and ran outside to call an Uber.
Based on her complaint in the lawsuit, her Uber driver noticed she was in distress and rushed her to the hospital where she says a sexual assault exam was performed showing she had "severe anal tearing that could require surgery".
The police were informed.
The woman's attorney Ariel Mitchell is now suing Trey for $20 million in damages. Her lawyer is also representing 2 women who are suing the same singer for alleged sexual assaults in Miami and New York.
 At the time of this report, the Trey Songz team is yet to respond to this new allegation
Brad Pitt sues ex wife Angelina Jolie for selling off property without his knowledge
9. Brad Pitt sues Angelina Jolie for selling her stake in French estate Château Miraval
Movie star Brad Pitt is suing ex-wife Angelina Jolie, accusing her of illegally selling off her share of their French estate, Château Miraval.
According to Page six Pitt alleges they had agreed that neither would sell their share of the Château — where they married in 2014 — and its profitable vineyard without agreement from the other party.
The court documents, filed in Los Angeles Superior Court, state, "Jolie consummated the purported sale without Pitt's knowledge, denying Pitt the consent right she owed him and the right of the first refusal her business entity owed his.
Hollywood star, Jolie, 46, and Pitt, 58, bought the estate in 2008 for $28.4 million, with intentions to bring up their children there and build a family wine business. The couple tied the knot there in 2014 before splitting up in 2019.
Kim unfollows Kanye Ye West in Instagram
10. Kim Kardashian unfollows Kanye West on Instagram
On Thursday, February 17, 2022, reality TV star Kim Kardashian unfollowed Kanye
amid his rants about her new lover, Pete Davidson.
Kim's latest action comes after Kanye  shared a post about Pete writing; "HI SKETE YOU GOT any more MENTAL HEALTH JOKES FOR ME?"
It didn't end there as he continued but insisted that he wasn't harassing Pete.
Kanye's action follows after he vowed to stop harassing Pete on social media.
Since Kim and Kanye's official divorce news first broke in February 2021, there has been drama on social media.
From Kanye calling out Kim for kidnapping one of their daughters and exposing the other to social media to Kim claiming to be solely responsible for the care of their children.